Just as I promised, here are some more of the beautiful shots from Mindy and Nick's wedding. It was very hard to narrow down the shots from this wedding!! To Mindy, you made the most beautiful bride. I just wanted to say that I was honored not only to capture your wedding memories, but also to be able to stand by your side as you said I do. As I do with every wedding I shoot, I put my time, creativity, and heart into your pictures. I love you Mrs. Grasso!
Nick's mom made the CUTEST umbrella for the little flower girl.
I loved the colors in the bouquet!!
Makeup, courtesy of Lindsey :)
The ceremony was at such a charming little chapel!
The ring bearer was no other than their son, Giovanni. You may have seen him in some of their engagement shots.

I was there to help Mindy for the shoe change. Time for the Purple heels!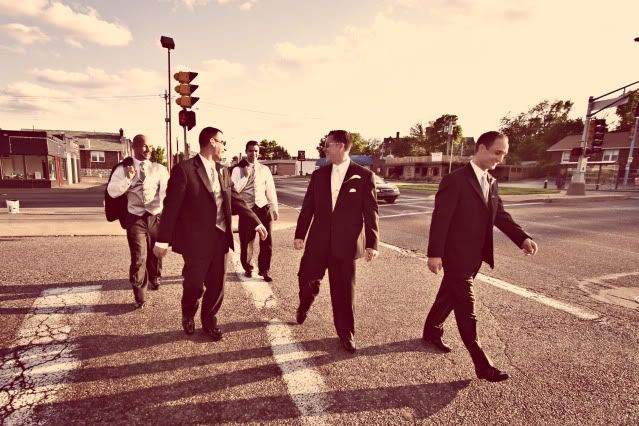 After some pictures, we went to Joey B's on the Hill. It was a perfect day to relax on the patio. There were about 25 of our closest friends there to celebrate. All of the bridesmaids had a little
surprise for Mindy. We had a book made with pictures of all of the wedding festivities (Bridal showers, bachelorette parties, etc), and then we finished the books with a page dedicated to each
one of us and her. We wrote a handwritten note to let her know how much it meant to us to be there for her on her day. Here are a couple shots of when she got to see the book for the 1st time.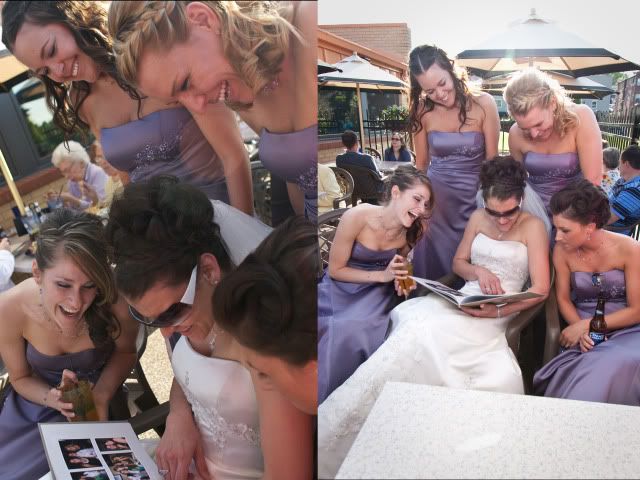 I just loved this one. It reminded me of all of the pics of us from "back in the day". My "sisters" and I (that is what we used to tell everyone, and not one person doubted it!!)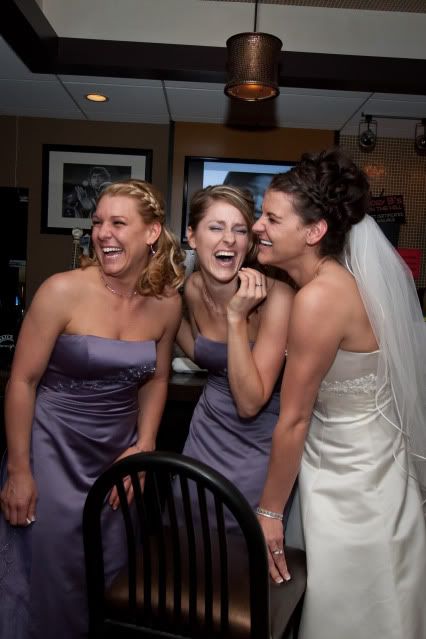 Mindy's maid of honor, her sister, Niki
By watching these 2 together, there was no doubt that Mindy was his daughter. The way they laughed, their smile, and the way they both teared up when dancing together. They were a spitting image of each other!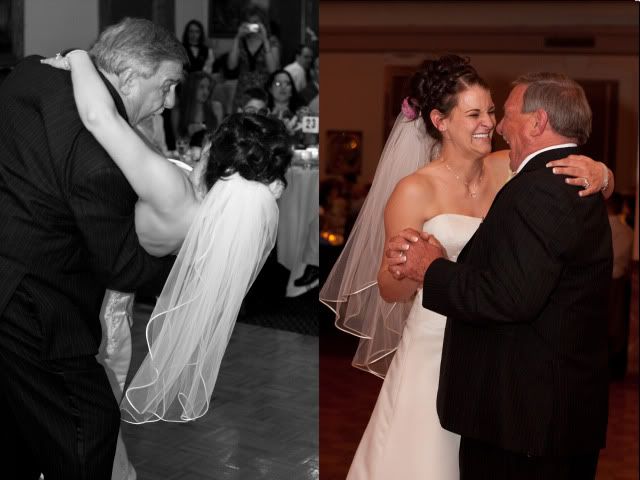 They had some serious bling, so we had to make sure we had some perfect ring shots!!
Let me introduce you to Mindy's brother Dave and his wife. Dave is in the service and the sweetest, biggest gentleman I have ever met. I loved the
way these two were crazy in love. The way he held her and looked at her, you knew there was no where he would rather be.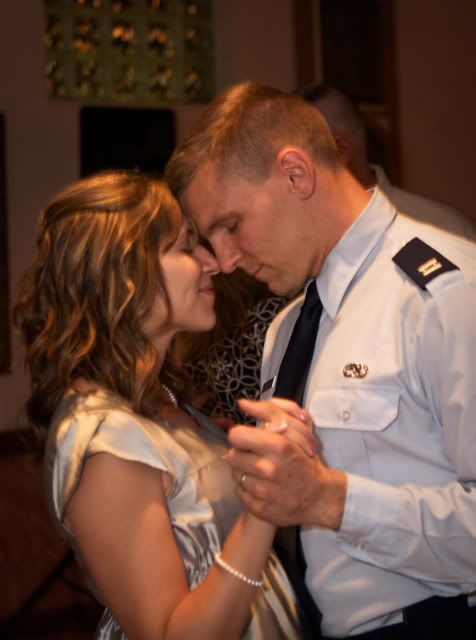 He also knows how to cut loose. He was a dancing machine!
Last but not least, this is a story that is close to my heart. You may remember the Haman's from their family session last Fall. Mindy grew up with Kim (the bridesmaid) and
the Haman's almost as a second daughter (0r 6th daughter) ;). As Mindy teared up, she took the mic and surprised them at the reception by calling them up to be a part of the parent dance.
The picture on the left is of the two of them dancing their dance. Last week, they celebrated their 30 year anniversary. I was so touched to see the way that they looked at each other. Everyone in the reception could not take their eyes off of them. Even after all of the years, their love was felt by the entire room. I too hope that I have that one day. Three years ago, Mr. Haman was diagnosed with Cancer, and has been battling the Stage 4 colon
cancer courageously. There will be a benefit for Mr. Haman on Saturday, August 15, 2009 in order to help pay for medical bills.
Anyone who can come, please leave me a comment or click on the link for more info, and I will email you the information. If you can not make it, please take a minute out
of your day and keep Mr. Haman and all of his family in your prayers.
Lastly, please, before you go to sleep tonight, say I love you to those special people in your life. Do not let it ever be too late to let them know how much they mean to you
Love like it were your last day.
Once again, a big thank you to our wonderful second shooter, Elisa.