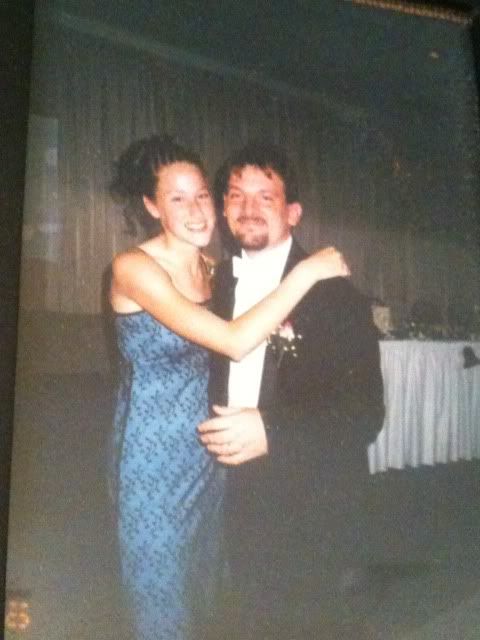 Seeing the number 29, hearing that date, or saying that date aloud immediately makes me feel sick. July 29,2011 is here. I have often thought about what this day would feel like. What I would be doing, how I would be feeling, and so many times in the midst of my grief, I would wonder if I would ever make it to this date. Ten years ago today I spoke to my brother for the very last time. As usual, I was rushing out the door. Typically, I would have let my mom pick up the phone, but for some odd reason, even though I had company waiting on me, I decided to answer that call. This will always remain one of those moments in life that I am forever grateful for. It was during these few minutes that I was able to hear his voice for the last time as he told me all about his day. I told him I had to get going. The last words spoken, "I love you." Three little words that were able to leave such a weight on my heart and head. As I sit here and close my eyes, I can still feel his presence on the phone that night and hear him reciprocate that love. It was early in the morning on July 29, 2001 when I knew something was wrong. Really wrong. I tried to listen through the wall as my sister and mom were talking in her room at 1:30 in the morning. All I could make out through the wall that muffled their voices was, "We have to tell Ashley." Instantly, I knew before they could even speak a word. In an instant, my entire life changed. I was no longer the 16 year old girl I was moments before. Through the numbness, I can not recall exactly what was said. I knew one thing, my brother had passed away on July 29, 2001. I never really knew hurt, pain, loss, or a true traumatizing moment until this July day. My brother and I were close. I looked up to him. He could do no wrong in my eyes. The only way I know how to describe it is that we shared a heart, and we were one, and in that instant, that part of my heart and being was taken from me. It is a day that I have dreaded every year. The following year I lost my best friend in a car accident in late July. One year to the day, I was burying my best friend in a scene that felt all too familiar to be happening again, and so soon. I began to fear the end of July. Year after year, the only thought that cluttered my head was, "What now?"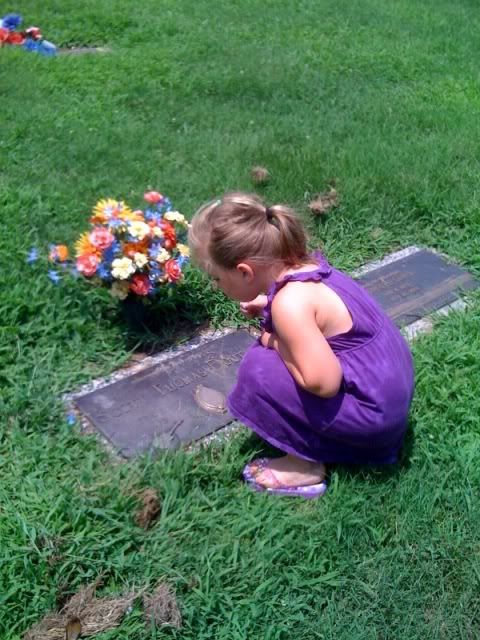 I have been through the 7 stages of grief and back again. Shock and Denial, been there. Pain.....trust me, it was there. At times it was so bad I could barely get a breath in between the never-ending flow of tears. I never knew I could physically hurt from an emotional pain, but it's possible. Then there is acceptance. This one took awhile. I had to separate the idea of accepting the loss and forgetting about him as being one in the same thing. It took years to learn this. I actually remember the day it clicked. I was driving, and I finally felt this overwhelming sense of peace calm my mind and body. I taught myself to let go of the bitterness of the loss and hold onto the beauty of the love. Everyone deals with loss in a different way and on their own schedule. For me, it took seven years for this realization to come. I began to see the bigger picture. It was in these times of weakness that I found the strength I did not know existed within.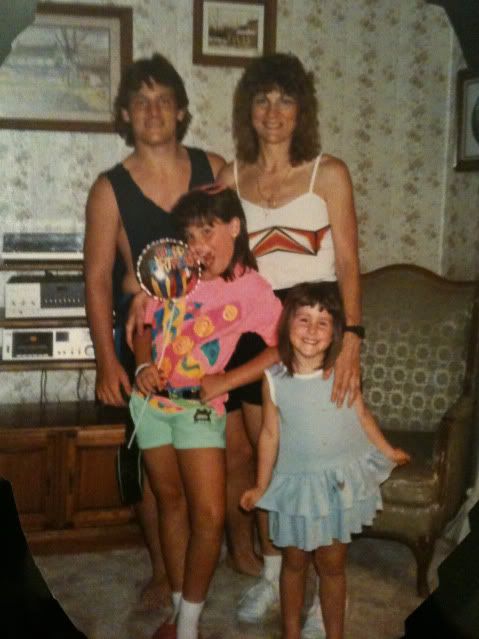 I have had so many wishes about my brother. Wishing we could do the simple things in life. I wish I could sit here with him right now and just hang out. So many times now that I am older, I wish I could have had the chance to go out with him. He was so musically talented. Any instrument he picked up, he mastered. Any song that played, all he had to do was listen to it one time. I can still see him closing his eyes and nodding his head to the beat of the music picking up on every chord change. By the time the song was over, he was playing it as if he had written it himself. I wish I could share my love of music with him. He knew GOOD music. I go to concerts, and see other siblings together, and so desperately wish I had that. I want to go to a concert with my big brother right by my side. I see the drummer on stage, and wish I could see him play. As I began to teach myself the guitar (Something that my brother was so naturally and incredibly talented at), I would catch myself getting heavy hearted as I wished he were by my side watching me, showing me what I was doing wrong, and showing me some riffs that only he could do. In my times of sadness, I would play on. As I strummed and practiced, there were times when some riff would suddenly click out of nowhere. It was as if I could feel his hands guiding my fingers up the strings from chord to chord. It was in that moment I knew he was there.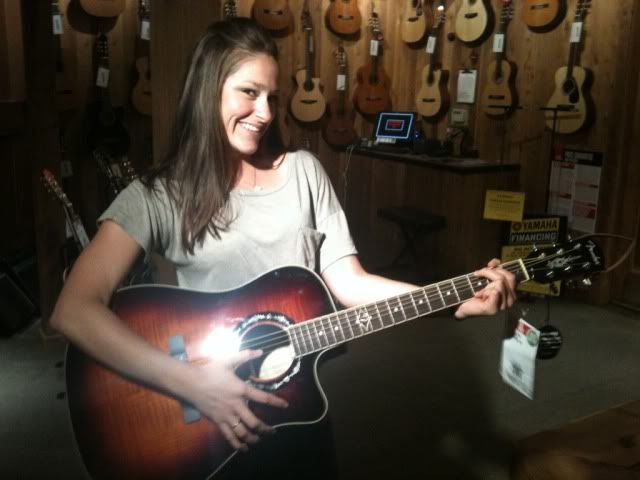 So many times I would think of him, and not only one of "his songs", but 3 of his songs (in a row) would come up on my ipod shuffle. Those are the moments, I know he is saying, "Ashley, I am still here with you. It's all okay." Then there are the times when I am traveling, and his name will pop up, as if to say, "Hi." Case in Point: New York this past April.....(the street I was staying on)....All I can do is smile as he smiles down upon me.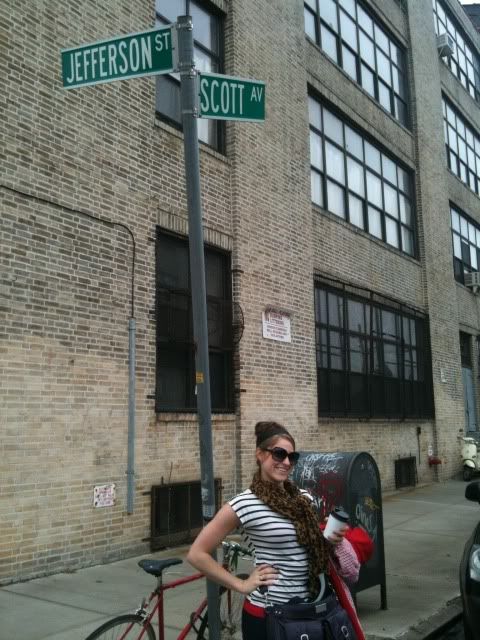 I have so many wishes about Scott, but I know he has wishes for me as well. I know in my heart of hearts that he wants me to do the things he never had the chance to do. Follow my dreams. Live every day to the fullest. Not passing through the days, but actually living each day as if it were my last. He made me realize the fragile nature of our days here on this Earth. I feel in my soul that one of Scott's biggest wishes for me is that he wants me to give Mom enough love for the both of us. She was by his side through every rough patch in his life, and I know he needs me to give Mom double the love so she knows that he is still there for her through her pain.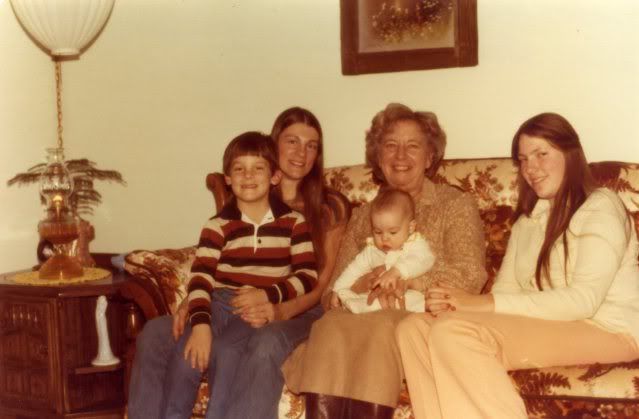 My brother was the biggest U2 fan...ever. His stocky build, dark hair even gave off a little of that Bono resemblance. Unless you have been living under a rock, you probably know that U2 just put on one of the biggest and best shows right here in St. Louis. As a gift to my mom, I got two REALLY good seats. I knew what this show would mean to her. It was one week before that dreaded July day, so what better than his favorite musical artist to celebrate his life and the past ten years that we have had the shared strength and love of each other to get through. So the day of the concert rolls around......my mom was super stressed then add on the 105 degree temps, and she said she wasn't going to go anymore. These were my exact words. "I got these tickets for a reason. You deserve this moment. If you do not go, you will look back and regret it. Now go get dolled up, we're leaving at 6:30pm sharp."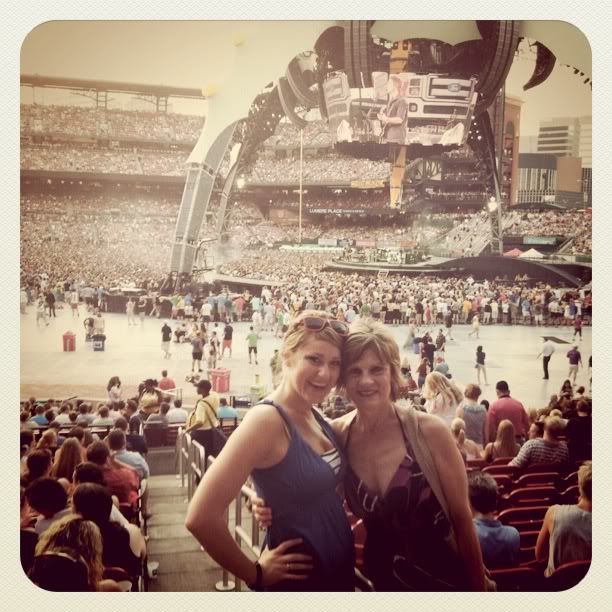 As we made our way to the show, I could see the anticipation and excitement building in her eyes. That excitement transformed into amazement as she saw the huge claw stage that U2 was going to perform on. I smiled as I heard her proudly telling her new friends sitting next to us that this was her sons' favorite band. It was a sold out concert, and yet I had an empty seat next to me. I knew it was for Scott. I finally got that concert with my brother I had so long been wishing for.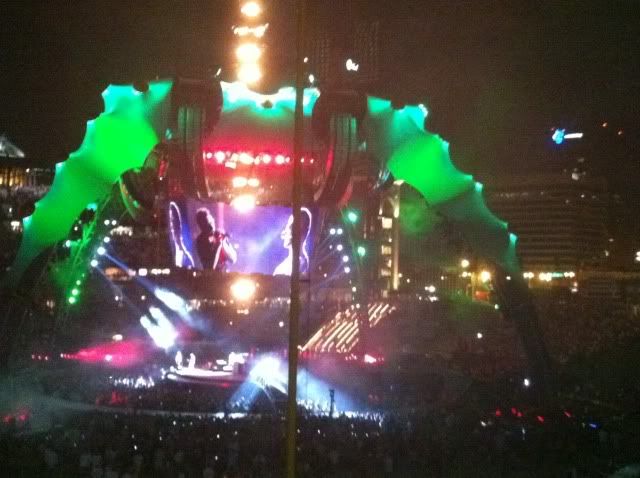 As Bono walked toward the stage, my mom literally began jumping up and down like a little girl who just met Justin Bieber. She was all, "THERE HE IS!!!!" For the next 2.5 hours, I saw my mom the happiest that I have seen her in a long, long time. It was as if she was singing the songs to Scott, and as if Bono were singing the words that Scott used to sing in her basement for so many years directly to my mother. To top it off, for the encore, Bono chose the one song that is my mom's song to Scott, "With or Without You." As I held my mom's hand through the entire song, I thought to myself, this is that wish Scott had for me....giving enough love to mom for the both of us.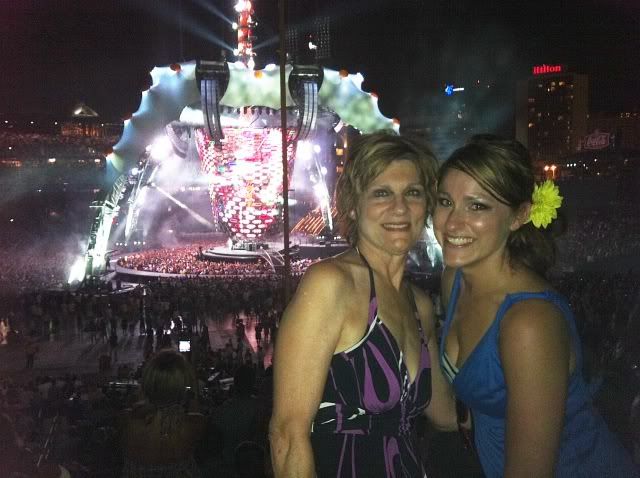 July 29, 2011. One decade later, countless tears, lessons learned, and strength that I never imagined I had has brought me to today. This date will always bring a slight cringe to my heart, but I am so proud to say that I have made it to this milestone. To celebrate Scott's life, we rented out a cabin in the middle of the mountains in Breckenridge.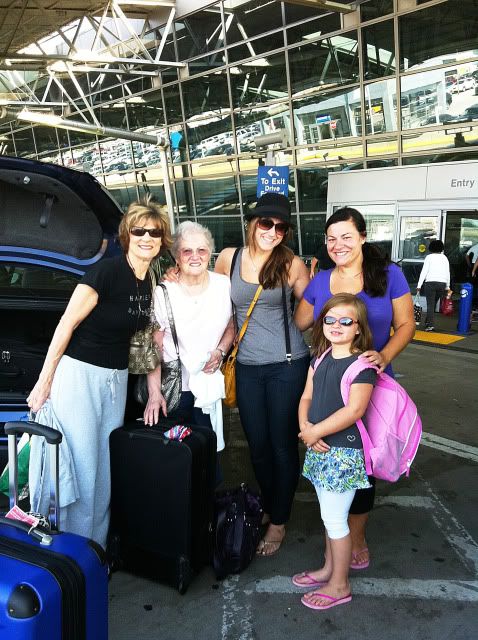 I am surrounded by my family and love. A day I once never imagined I could smile on, I spent laughing with my family as we white water rafted down the Arkansas River.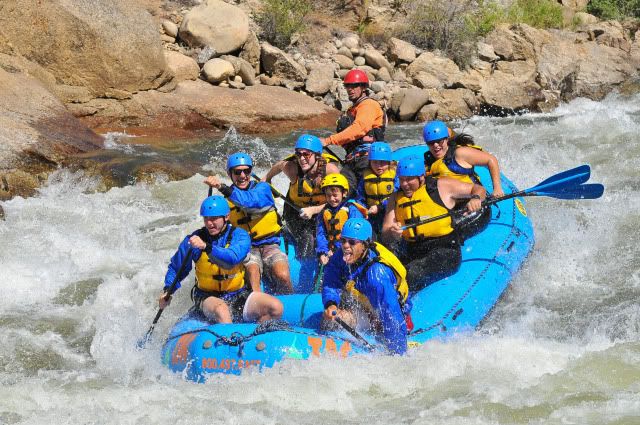 Last night I went to hot yoga. At the beginning of class, they ask you to dedicate your practice to something which will serve as your focal point. I dedicated the next 90 minutes to the memory of my brother. As I went from pose to pose in the 105 degree room, there were times I wanted to quit, but it was in those moments I redirected my thoughts and gained the strength by thinking about Scott. At the end of a hot yoga class, you feel an unsurpassed sense of calmness, serenity, and accomplishment. During my meditation, I formed a connection between all of these elements: The 90 minutes of intense heat that I fought to get through was like the ten years of hurt to get to where I stand today.
The sweat that poured from my body reminded me of my tears. Every time I wanted to stop holding a pose I would see a sweat droplet land on my mat, I would go back to different moments that I was able to get through in the past decade. The tears didn't kill me and the sweat was not about to either. And finally, at the end of class, during that meditation and calm period, I connected to the overwhelming sense of accomplishment, a calm heart, and a serene and clear outlook on what I have learned during these 90 minutes/10years.
Through the loss, there is knowledge and life lessons that were gained. I know that I want to look back upon my life one day, and be able to say with confidence that I did it all. I traveled the world, I followed my dreams, and I loved by giving every bit of who I am to others.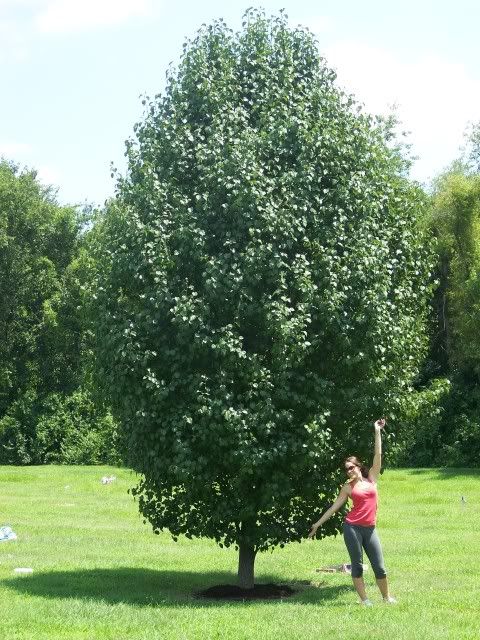 (Me with the tree we planted for Scott 10 years ago.....it has done some growing as well.)
Do not hesitate or be afraid to tell your loved ones what they mean to you. Turn your dreams into plans. Cherish and remember the moments and times you share with your loved ones. Life is short. Live it well.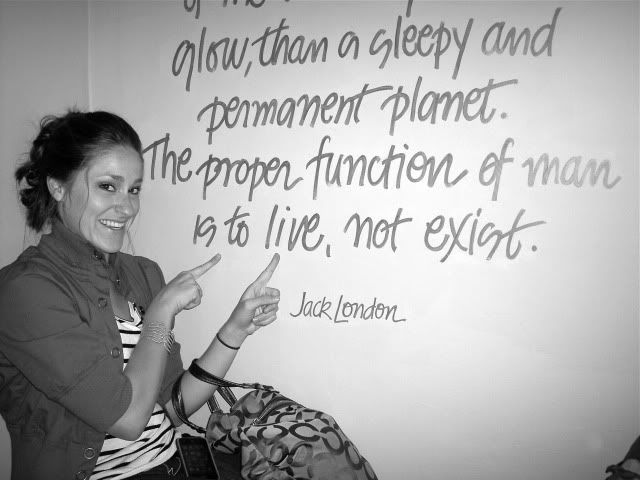 There are still times when I may get sad, but I have a lot to be thankful for. I know every time I see a sun, hear a windchime, go to a concert, play a song on his guitar, or look out my airplane window at the top of the clouds, I will think of my brother, the one who still has that piece of my heart and has shaped the woman I am today.
Love you to the sky, Scott.