Another engagement session and another CUTE couple!! Nina was the maid of honor in Maria and Roman's wedding last year, and Chris is Maria's brother. We love, love, LOVED Maria and Roman, and we also fell in love with Nina and Chris. How could you not!?!? Nina has the most beautiful smile. She has one of those smiles that instantly brings a smile to your heart. :) And Chris....well you should see the way he looks at Nina. There are several things that I love about my job, but having the opportunity to witness how two people love each other is at the top of that list. The love is in abundance between these two, and the proof is in the pictures....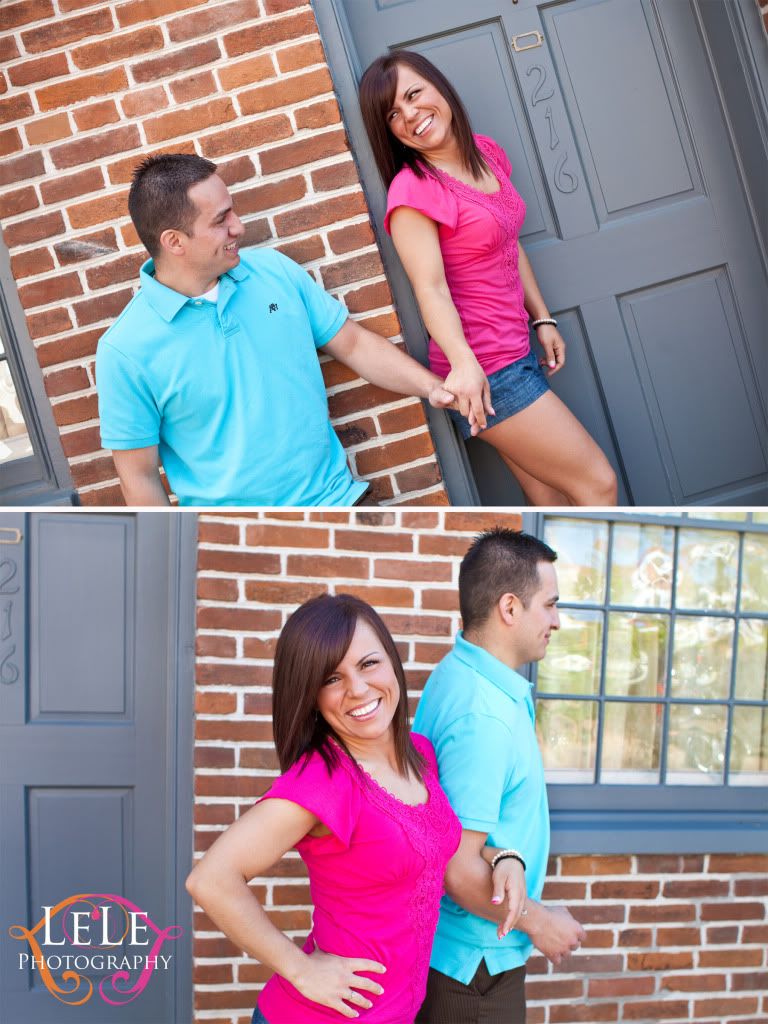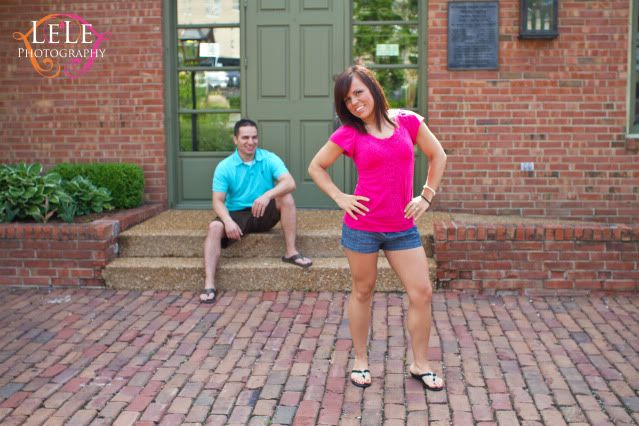 One of my FAVORITES!!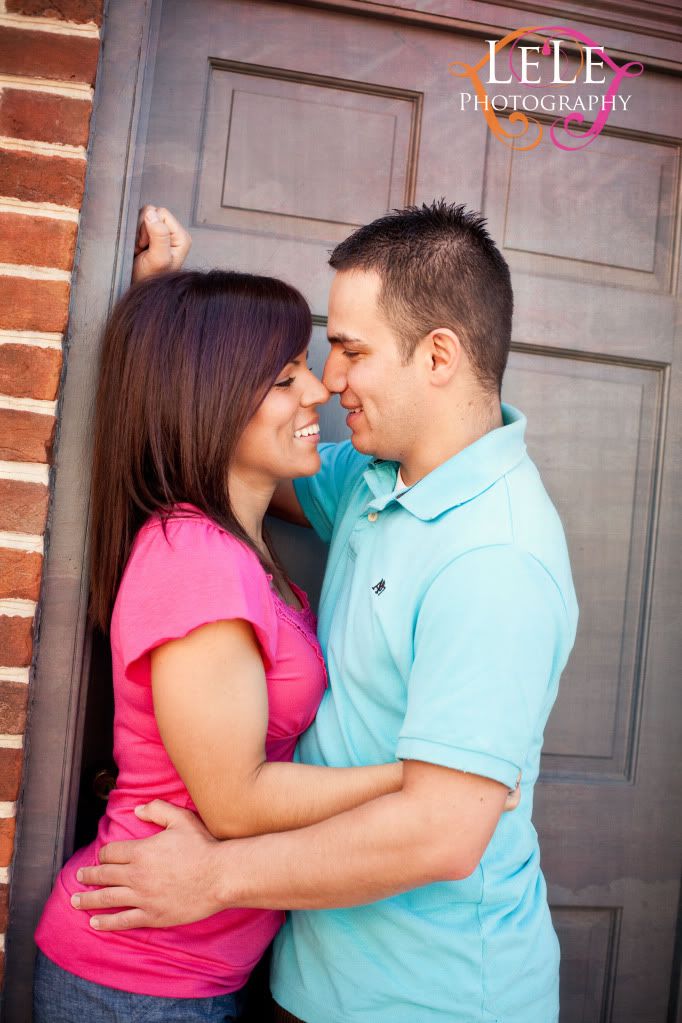 OW OW!!!!! Alicea did an amazing job capturing this one!!!
and another favorite.....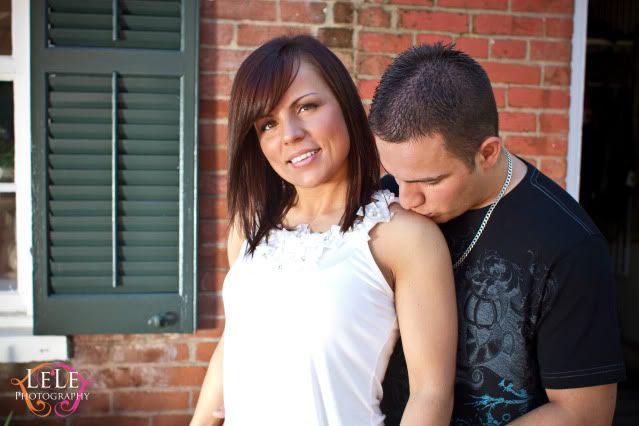 Look at those eyes!!!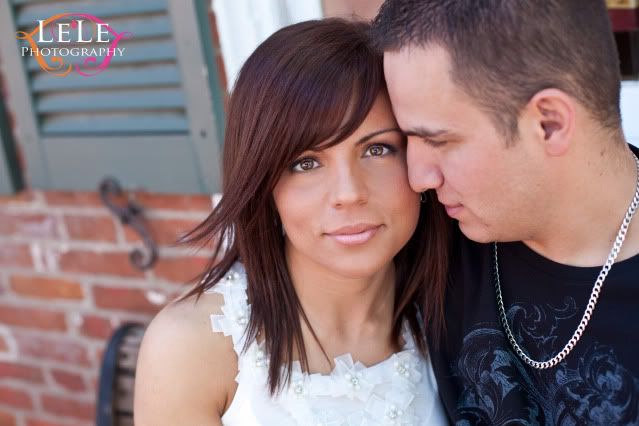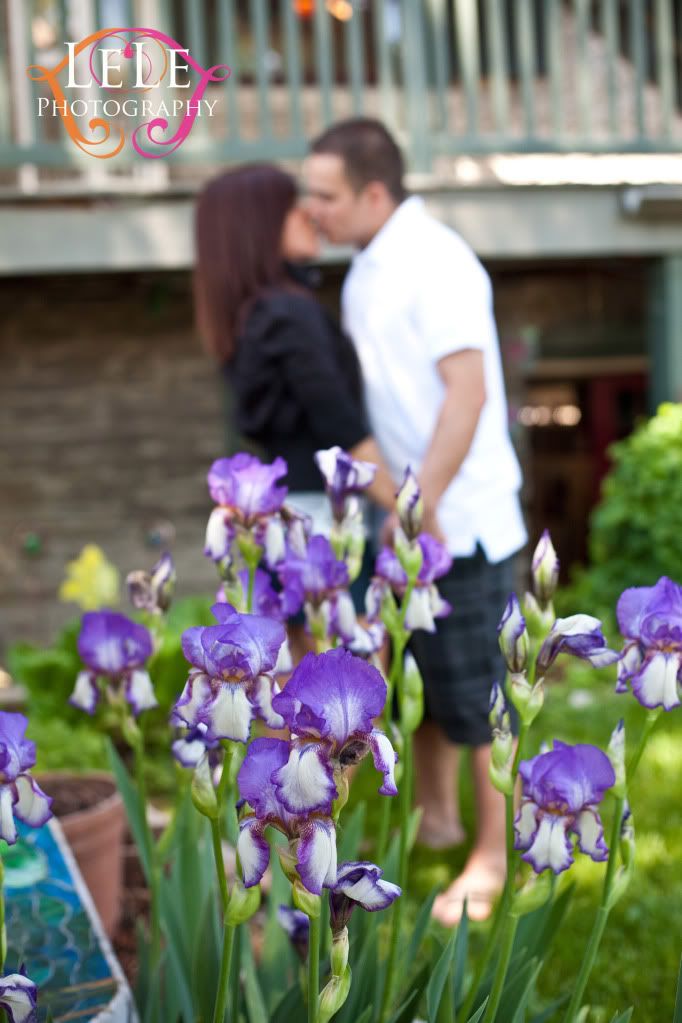 Nina rocking out the LeLe shirt!!! We love you two!
And now, for a little behind the scenes fun....
We had to go on a safety pin run in order to fix Nina's shirt. Go ahead and add seamstress to Alicea's list of duties....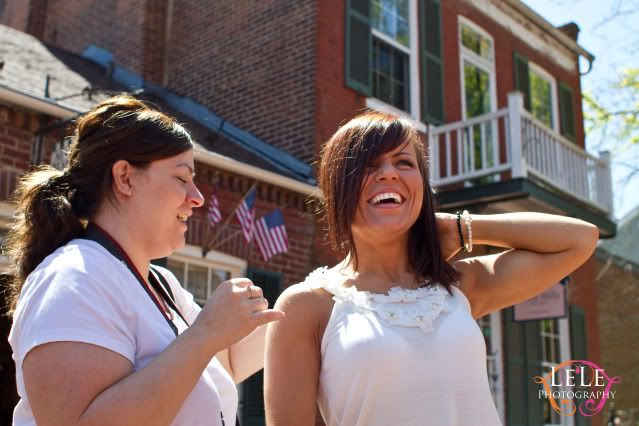 Me showing Chris how to strike that pose..... Oh yeah! :)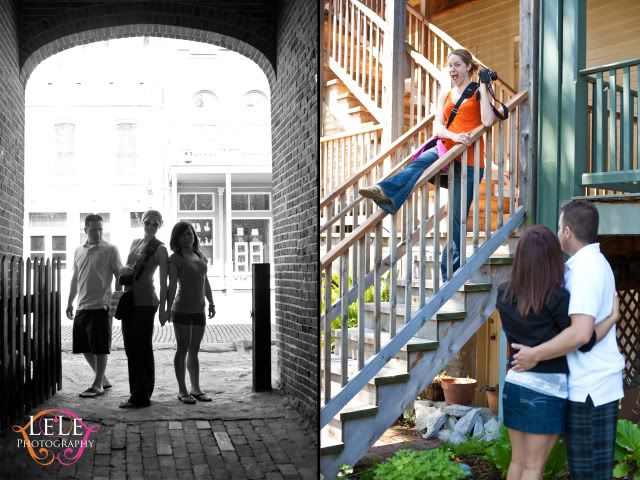 6 more weeks until the wedding!!! YAY!