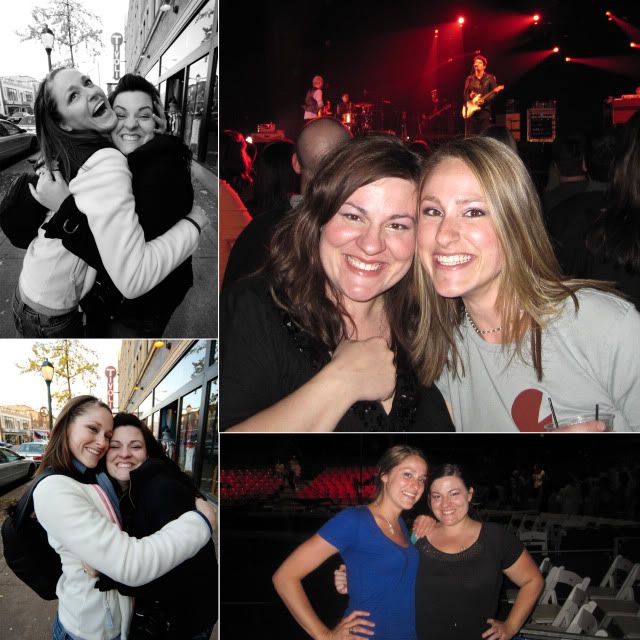 Let me give you a little warning. This is about to get sappy. Real sappy, real quick. But....everything I am about to say is from the heart. It is genuine. Today is my sister Alicea's 30th Birthday. Yes, the big 3-0. Everyone usually guesses that I am older (I would like to say it is because of how wise, mature, and how well I carry myself....she says it is just because I look old), but that is neither here nor there. Today my older sister is having a milestone birthday. She is a little freaked out about it, and feeling like she is suddenly old. As much as I like to tease her, and tell her she is, Alicea....you are NOT suddenly old! Think of today as a new chapter in your life. You have made it through your 20's, (and thankfully you made it through your teens). You have so much to celebrate at this milestone. You are married to a wonderful man, who I call my brother. He has been around since I was 8 for goodness sakes! Another obvious blessing that you experienced in your 20's.....Madi girl. You are such an amazing mother to her. You have a incredibly intelligent, beyond beautiful, and biggest hearted little girl I know. I would like to say that it is because her Aunt Ash-ey is so wonderful, but in all reality, she has the best Mom ever (and a great dad ;) ). You take so much time to show her that she is loved, teach her endless amounts of knowledge, and show her how to follow her dreams. So as you enter your 30's don't think of it as "getting old." You are still at the beginning of this roller coaster called life. There is so much ahead of you!!! You need to use this day to celebrate what you have been through, the lessons you have learned, what you have accomplished, and all of the exciting things that are still to come. I always think of the "30's" as that age where life is good, you know who you are, and you can sit back and begin to enjoy the things that you have been constantly working towards. Geez....looking back at everything I just wrote, I do have a wise soul. ;)
I want you to know how much I love you. You are my best friend. Even when I was in mom's belly, you were so excited to be having a little sister. I remember her telling me how you would constantly rub her belly and talk to me, before you ever even met me. I could not have ever asked for a better friend. You have been there with me through it all. I can not say that about anyone else in my life(well except mom :) ). Everything that we have experienced, we experienced together. There is no one else who knows me like you do. You can look at me and read my mind without saying a word. We finish each other's sentences. We hurt when the other one hurts. We laugh uncontrollably when the other one laughs. We cringe when the other one sings (especially you). We fight, oh yes, we have our moments, but we always make up. ALWAYS (or else we will hear about it from mom-and we do not want that!). Sometimes I think that we should have been born as twins. They say twins have that special connection, and even though we were not born on the same day, we still have that connection. We have to, it is the only thing that could explain how we are on the same wavelength all the time.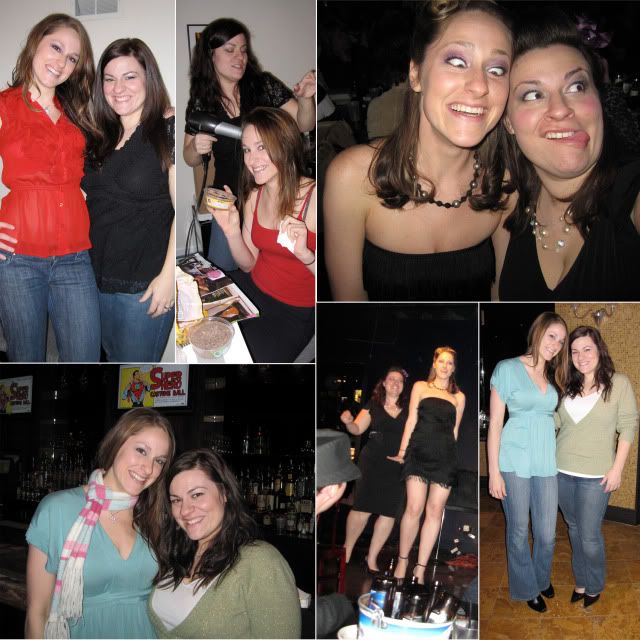 When I first decided I was going to get a new camera, it was because of you. You told me that I deserved to get something that I would enjoy. After I bought my camera, within a month you had the same one. Mom always says that we always have to have the same thing, whether it is an apple in our lunch or a nice camera. We started our business, and started doing what we love. Not only do I feel blessed everyday that I get to incorporate my passion of people and photography into my job, but I get to do it side by side with you. I think our connection that we share shows through in our work, our attitude, and our interactions with our clients.
Like I said before, don't be upset about turning 30. Be happy for all you have done, all you have, and all that is still ahead of us. I will of course be right by your side through it all....and people will still probably think I am older than you (so be happy for that!!) :) I love you to the sky, and I always will. MUAH!!!!! See you tonight for dinner!!
"A sister is a little bit of childhood that can not be lost"