In March, I captured the lovely Ripe Belly Session of Ryan and Kristi. It was one of my personal favorite sessions. We did their pictures right up the street from their home in downtown Kirkwood. The weather was perfect, the lighting was dreamy, and the couple......well I simply love them. They are both soft spoken, calm, and down to earth.
This month I got to go meet the newest addition to their family, Ms. Audrina. :) Ryan and Kristi- she is absolutely perfect! I can not wait to see her grow up. The two of you are amazing together. The teamwork, commitment, and love that you share has blessed Audrina with amazing parents. :) Congrats on your little lady!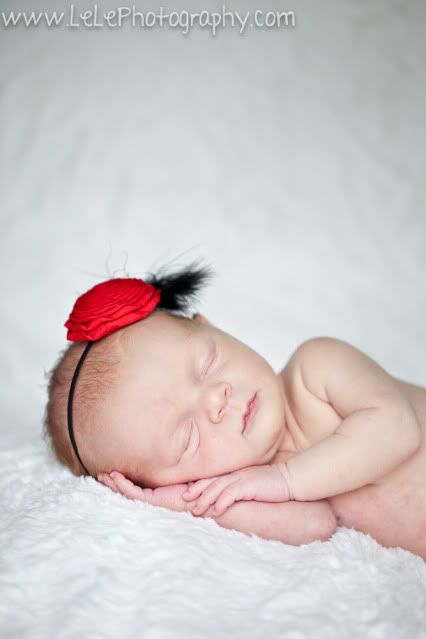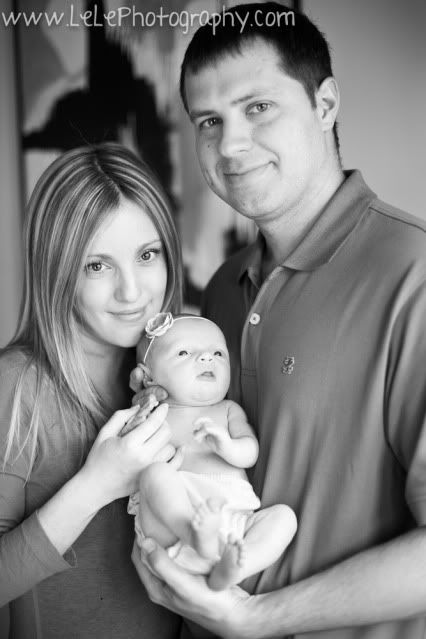 I LOVEEE baby back wrinkles!!!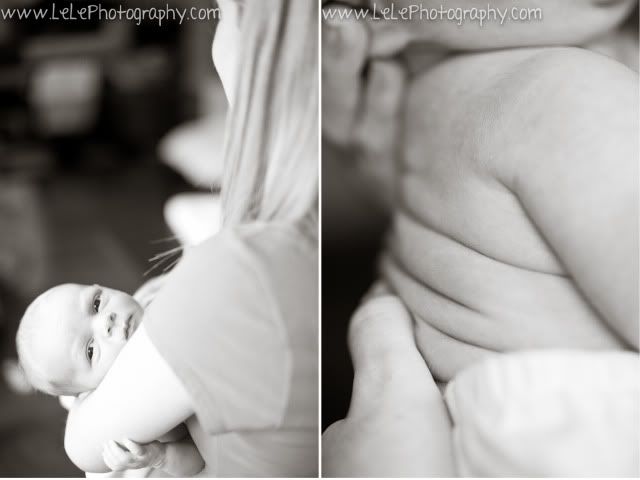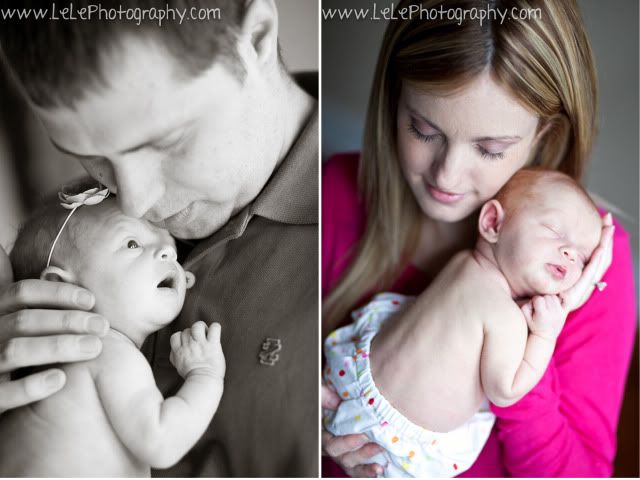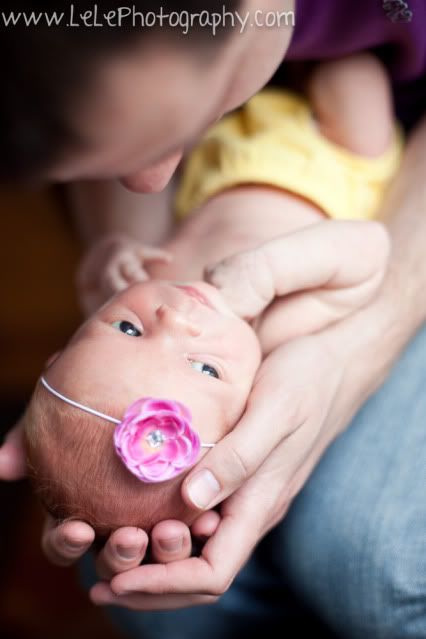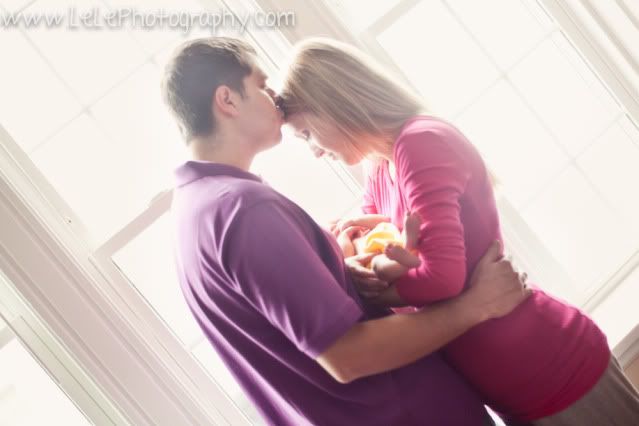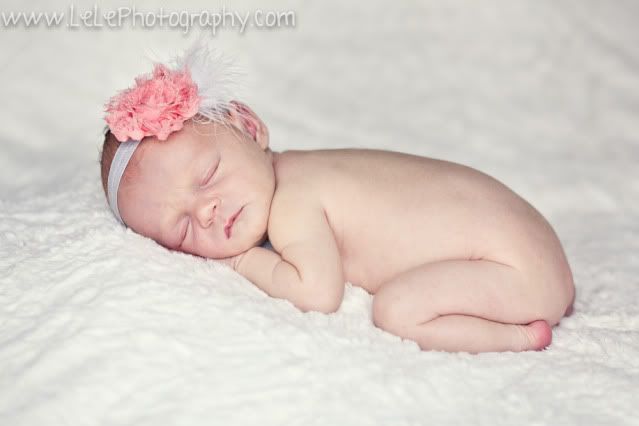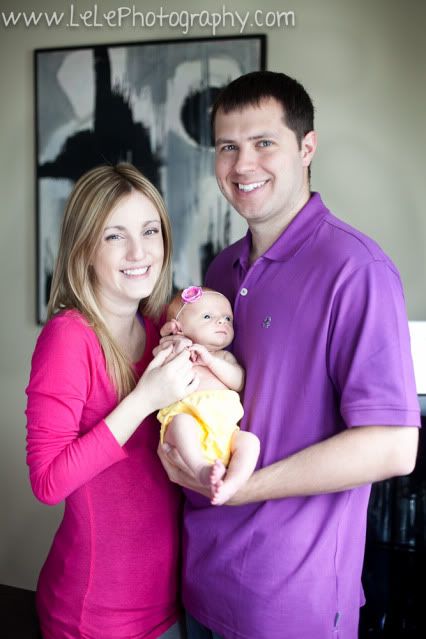 Daddy's girl!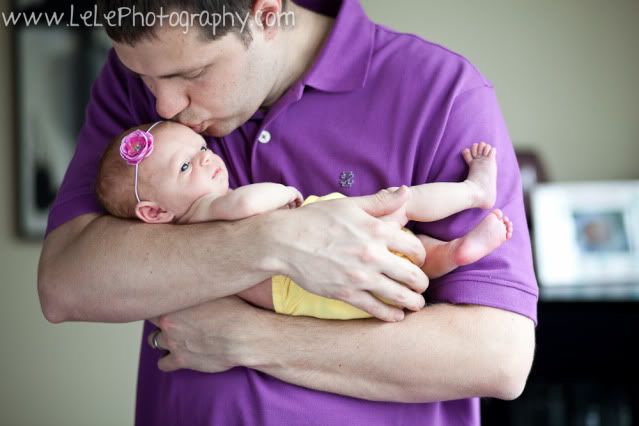 So beautiful, Kristi!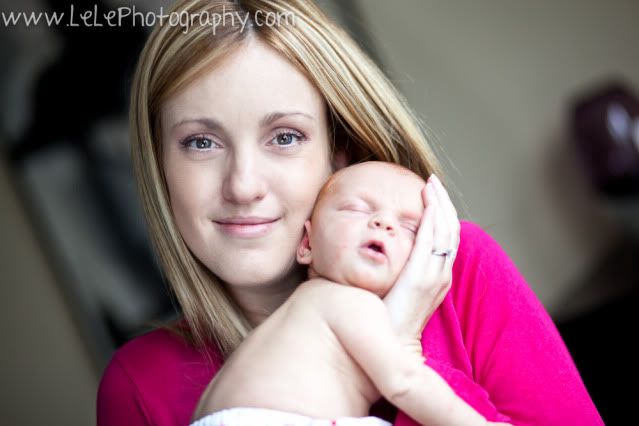 And the nursery was so darling. Pale pink, brown, and hand painted dandelion and butterflies....OH and I freakin' LOVE that grey footrest!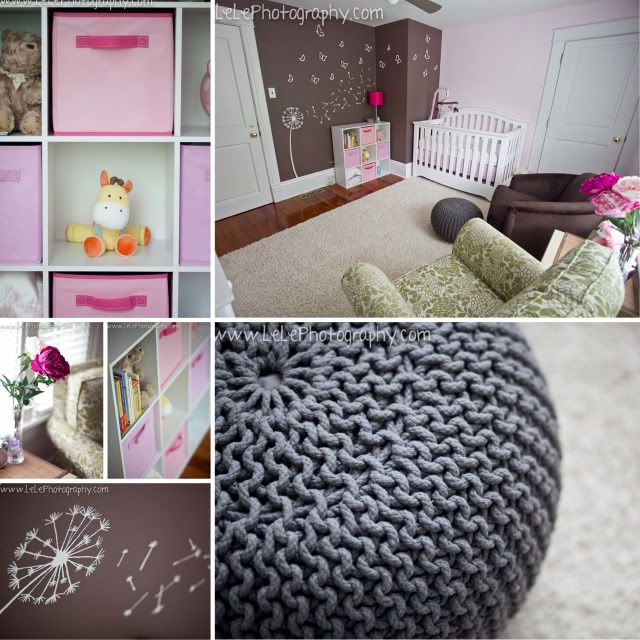 Pretty neat little story here.....So I usually always guess whether the baby is going to be a girl or boy if the parents are waiting to find out. So far, I have had a pretty ridiculously amazing track record! There has even been one time where I guessed which song would be playing the moment a child was born at a Labor and Delivery/BirthDay session. Yeah, it's kind of freakishly weird, I know. Well, Kristi and Ryan knew they were having a girl, but they were not sharing her name with ANYONE. At the Ripe Belly Session, I asked if I could guess the name. They were like, sure..... Their eyes almost popped out of their heads when I blurted out my first guess of Audriana. I do not know how it came it me....it just did. Kristi looked over at Ryan, eyes full of shock and asked, "Can I tell her?!" In disbelief, he said, "Sure." They told me her name was going to be................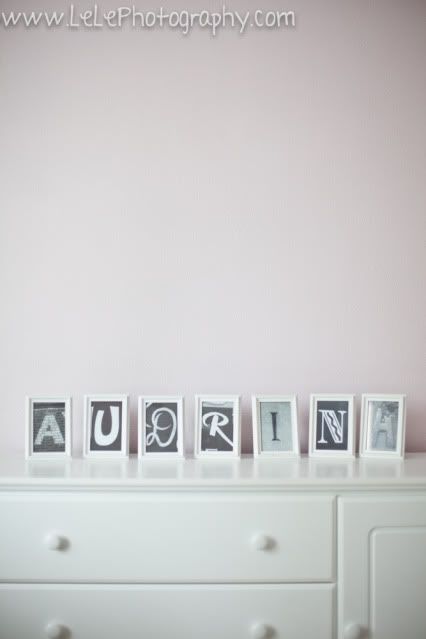 One letter off! I felt pretty special to be the only person, aside from mom and dad, to know her name! :)