We had the privilege of shooting Gus' Birthstory earlier this year. Last week, we went over to Ashley and Scott's house for Gus' 3 month pictures. Yes, 3 months (already)! We just could not believe how much this little man has grown. It means so much to us to have the opportunity to watch and capture Gus as he grows. Take a look at a few of my faves from the day. It was so hard to narrow his pictures down because he was just melting my heart in EVERY single one of them! He just can't help how cute he is!!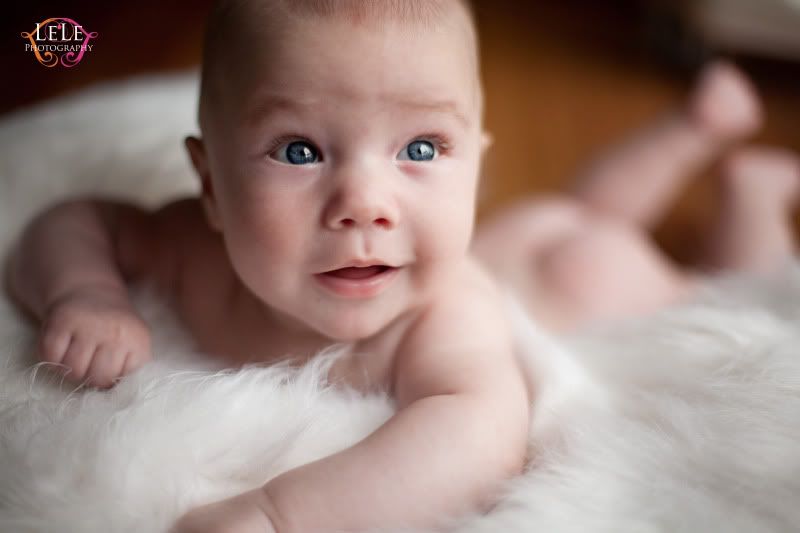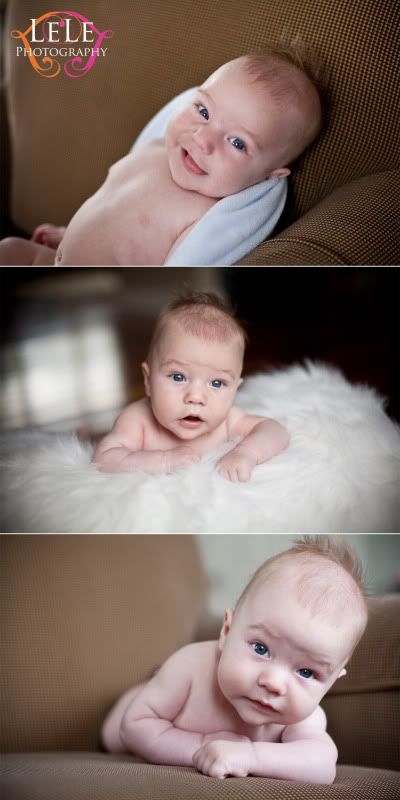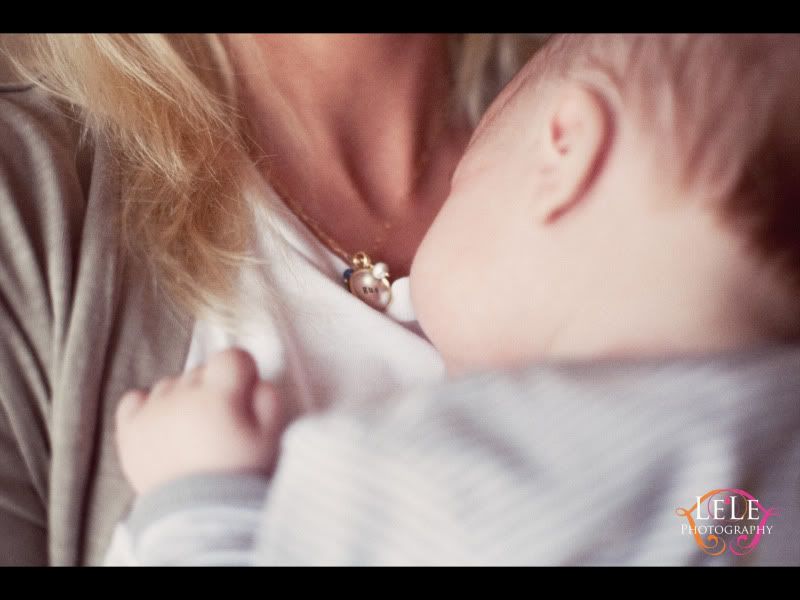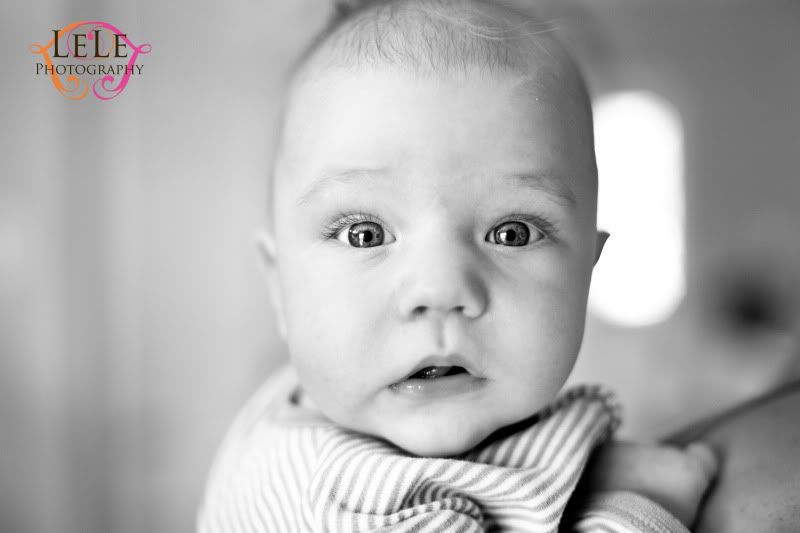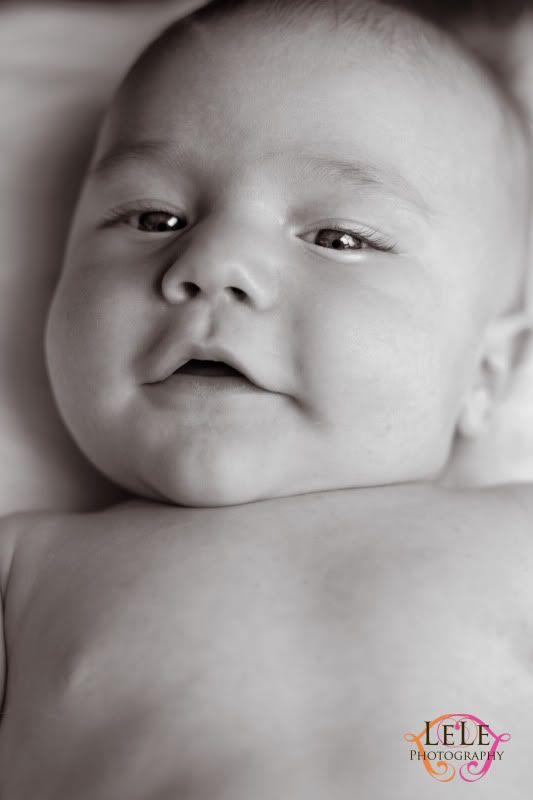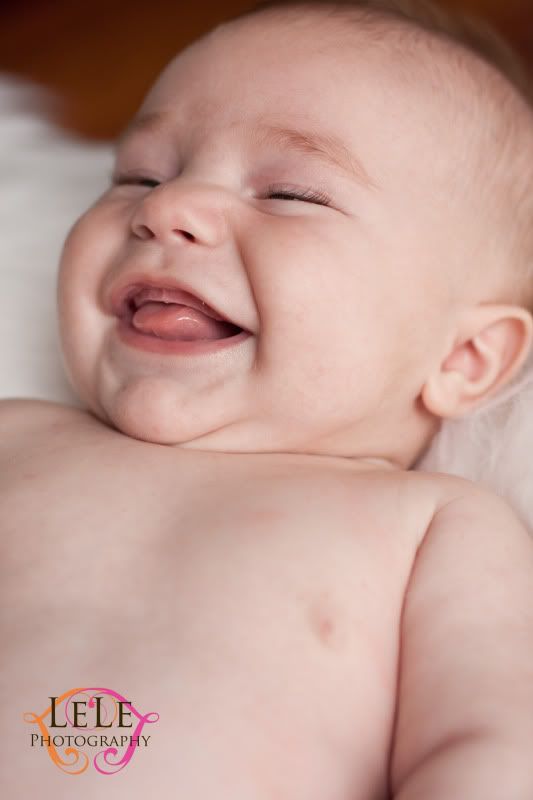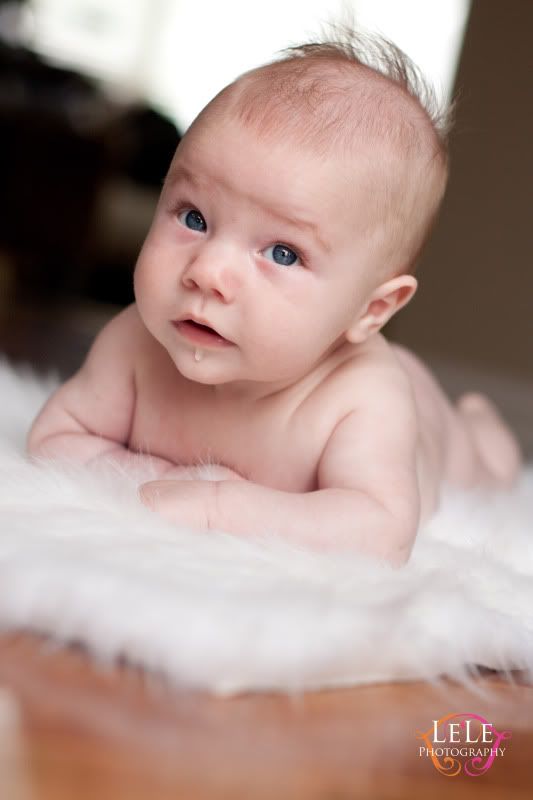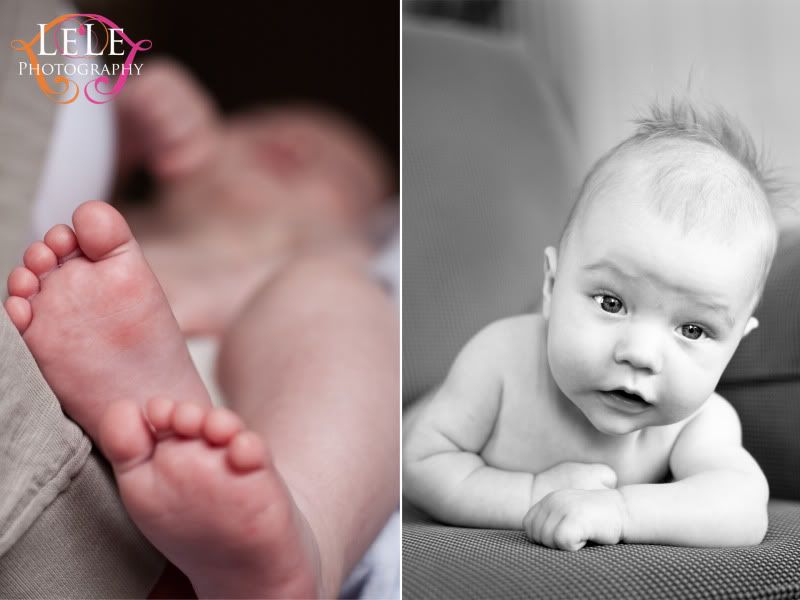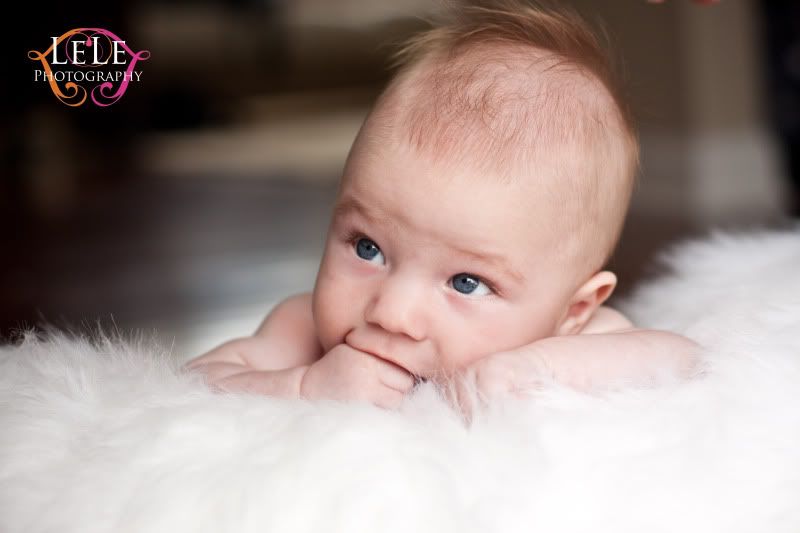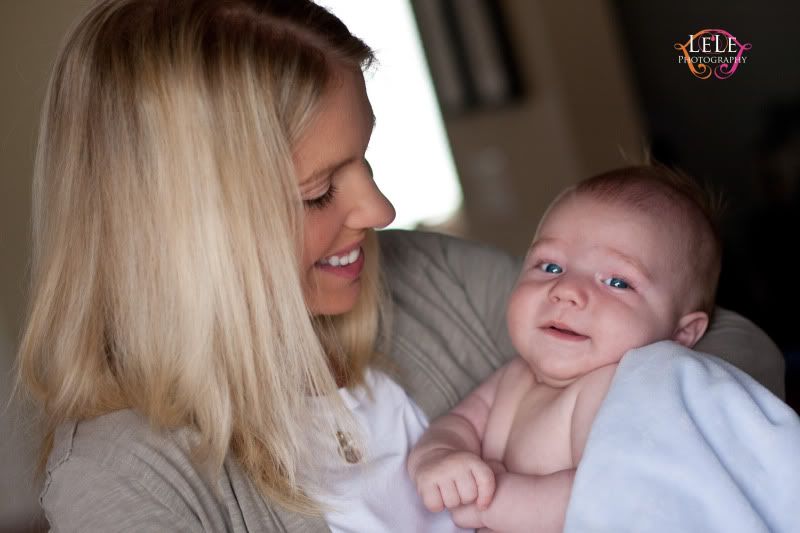 Gus' beautiful mommy...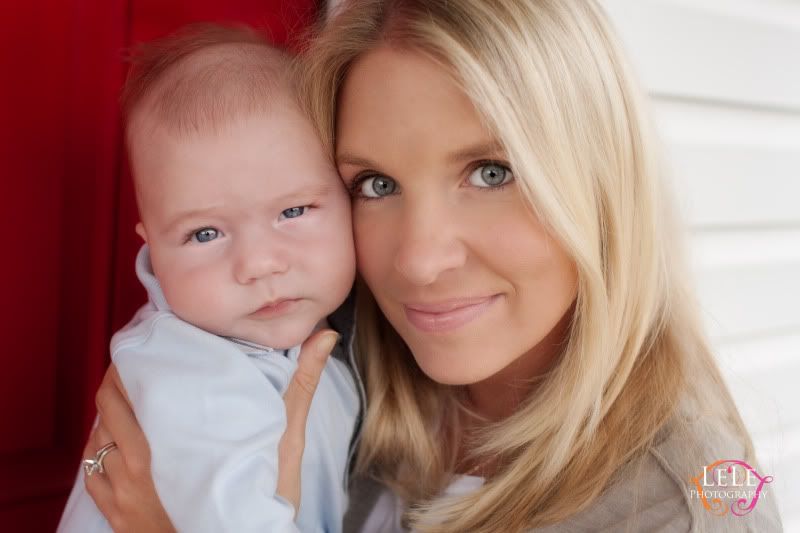 long lashes just like mom...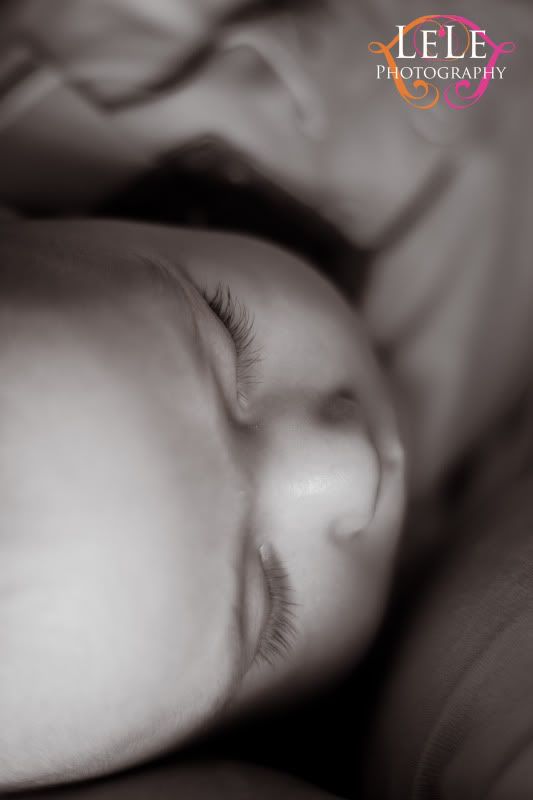 My favorite of the day. Today was a big day for Gus. It was his baptism!! We could not help ourselves, and we had a surprise print of Gus made for Scott and Ash as a Baptism gift....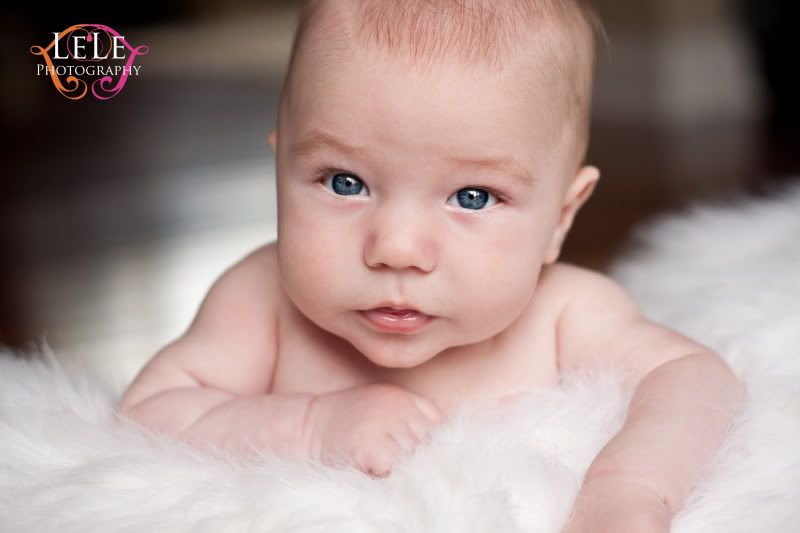 And here is when they opened it today.... (It looks like Gus was thinking, "Man, I look good!!"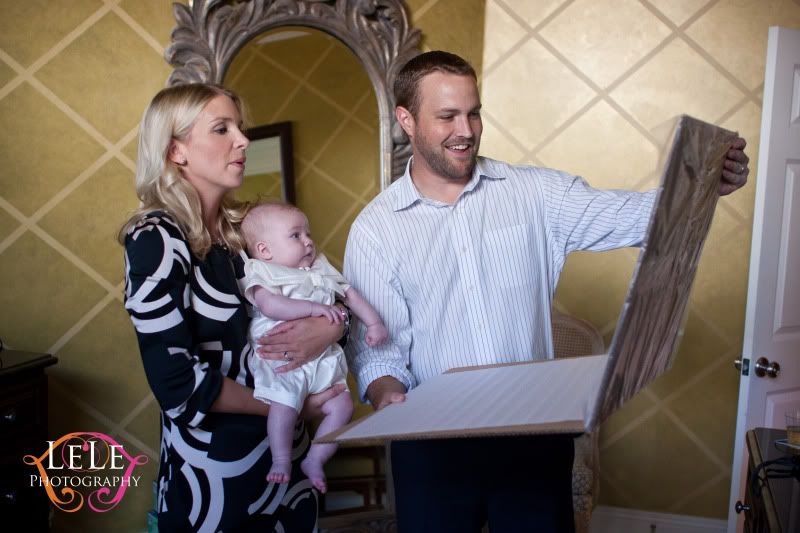 Here is the print on the cake table...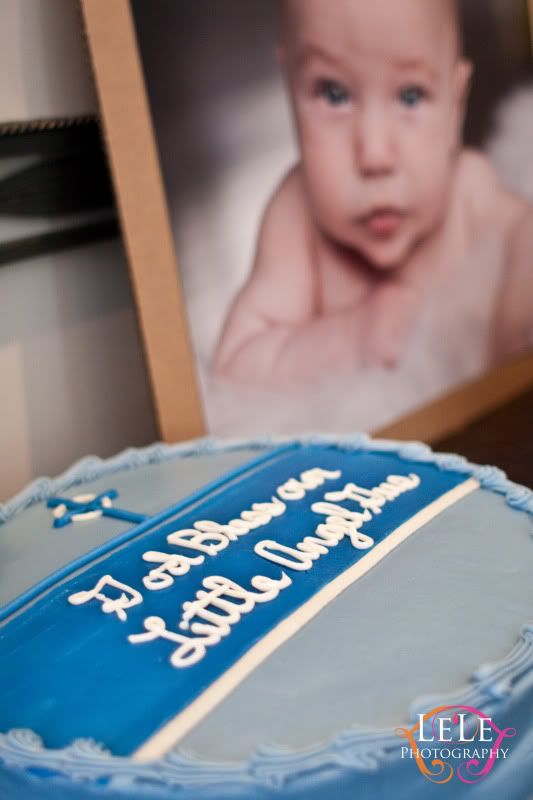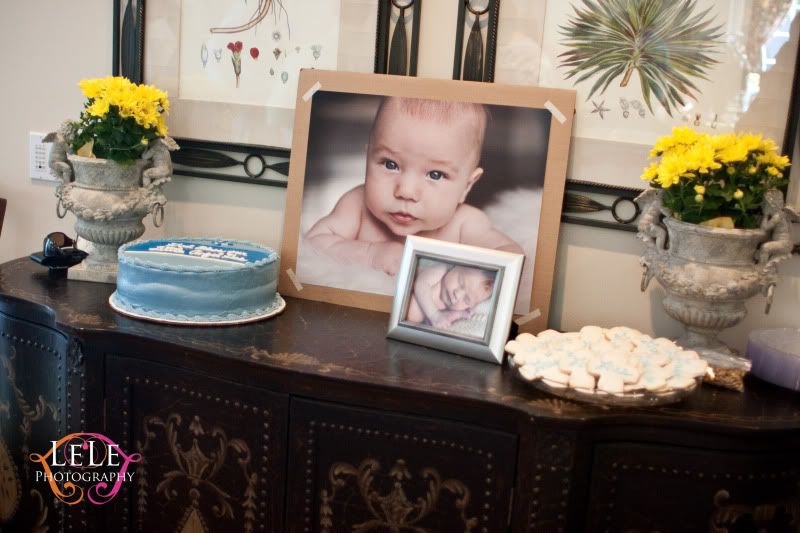 More pics from the baptism coming soon. :)