What comes to mind when you think of the word Newlyweds? Love, gazing stares, sweet smiles, honeymoons, smooches, giggling every time you hear, "The New Mr. and Mrs. ....", opening lots of presents.... followed by writing lots of thank you cards. What more could a person ask for!? I know....a newlywed session on the beach in Clearwater, Florida! What is a "Newlywed Session", you ask? Well...it is a chance for the new Mrs. to get that dress out of the closet (and not worry about getting a little dirt on it) and take some more pics with her new hubby. I absolutely love having a chance to do Newlywed sessions. The stress from planning the wedding day has passed, there are no time constraints, and there is something very awe-inspiring about witnessing a groom look at his Mrs. in her wedding gown all over again.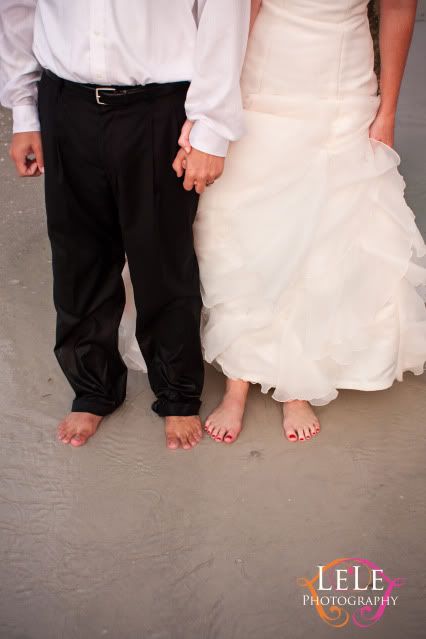 Griffin and Amy were no exception (as the pictures below are proof). Grif unquestionably adored Amy. It made me truly look forward to the day in the future when I will be giggling, laughing, loving (and of course striking poses) with my "Mr." Here's to you, Mr. and Mrs. Griffin Hodge! :) xoxo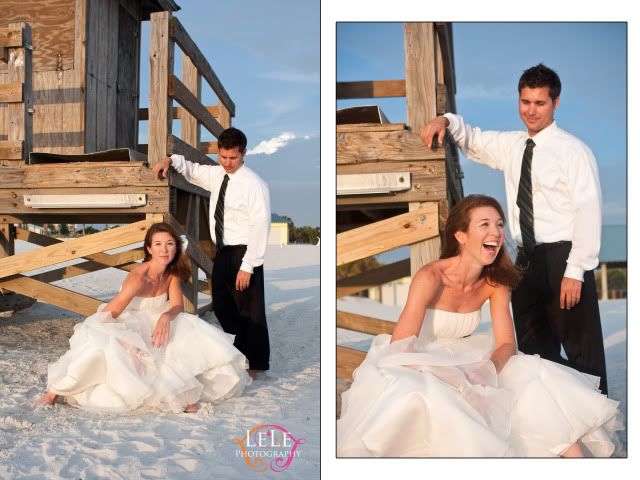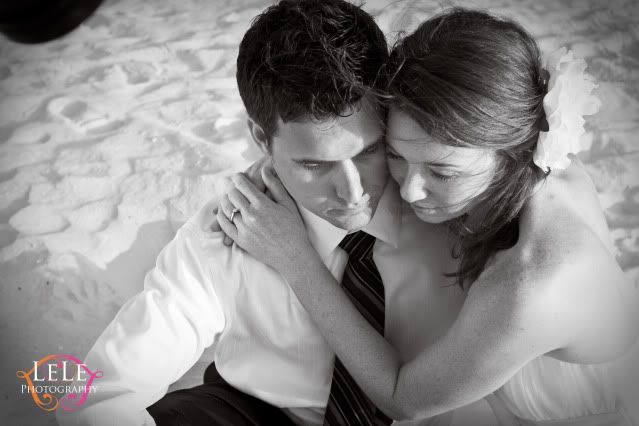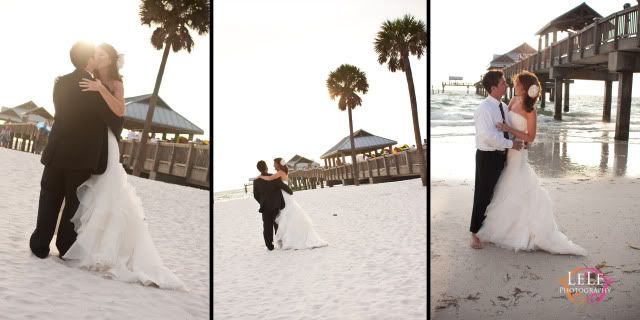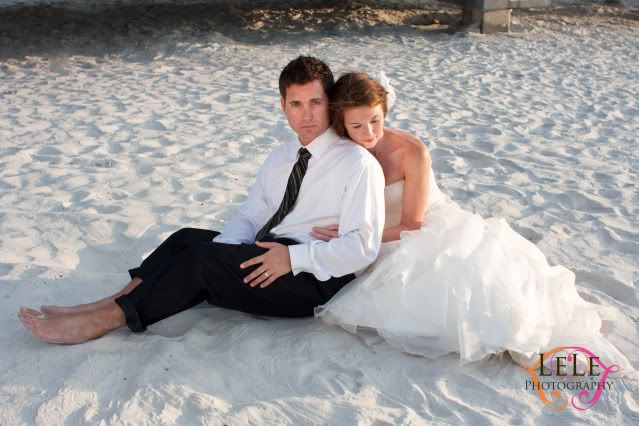 What a beautiful bride!!!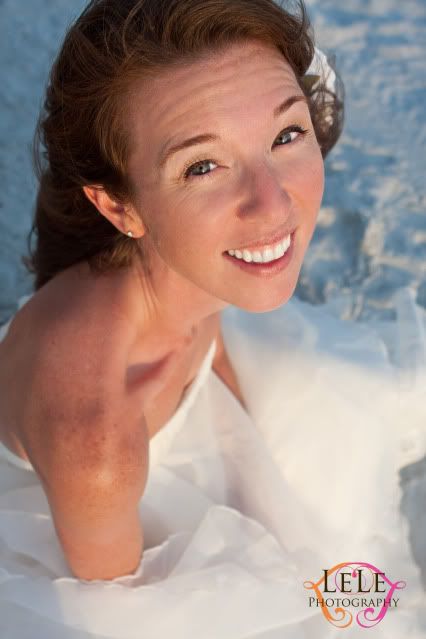 I love the sunset below...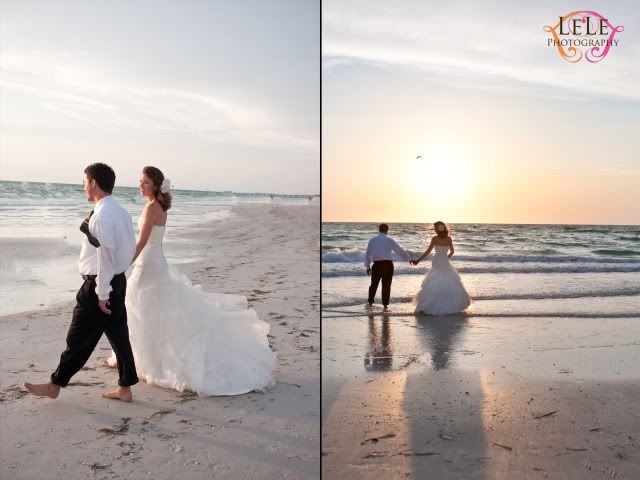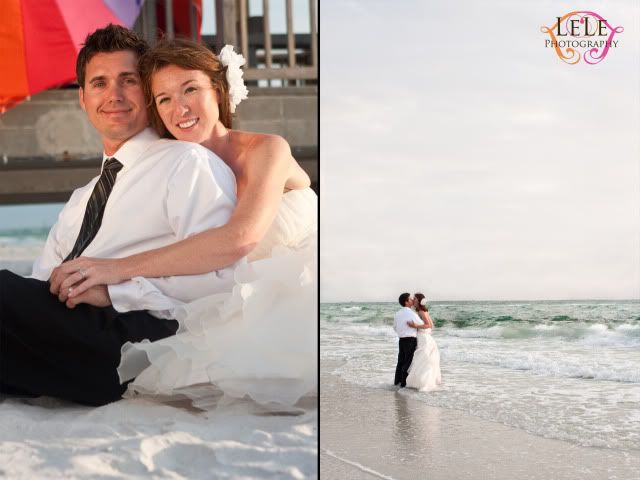 This one is hot!! ****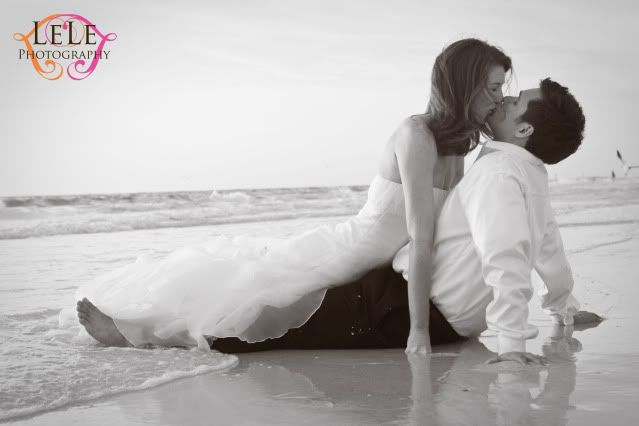 I love the pictures below, because they really capture what was so beautiful about Amy. Her laughter was contagious and her free-spirit was apparent to all around. As soon as we even mentioned getting in the water, she was up for anything (keep in mind that her and the hubby forgot to bring a change of clothes, which really makes for an uncomfy ride home!)
You have a beautiful soul, Amy! :)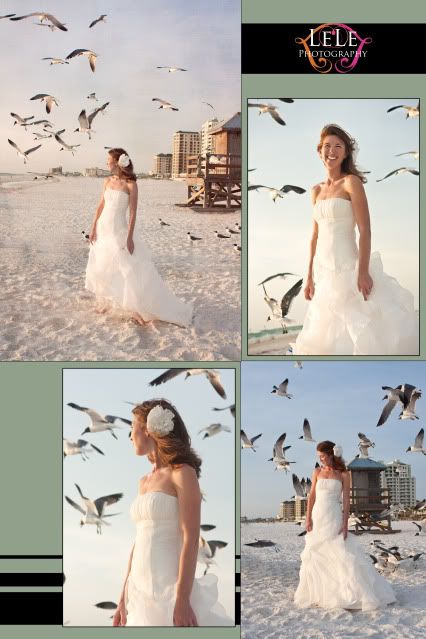 P.S. Anytime you are ready for us to come back down to the beach, give us a call!! It is COLD here!! hahah....that made me think about Griff and Amy's Motto, "Live where people Vacation, and Vacation where people live." You two are so wise!