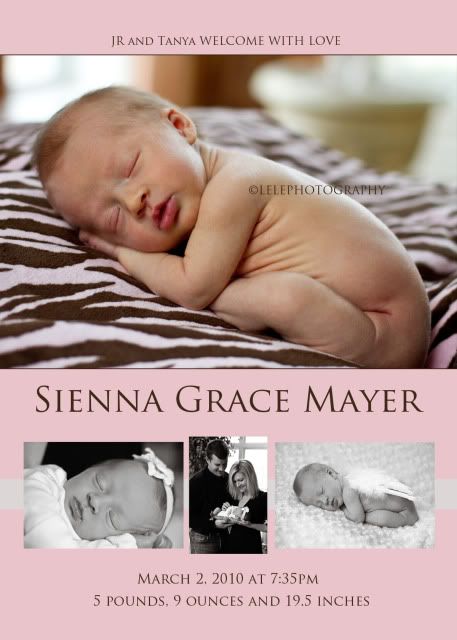 Not only was this baby as cute as can be (more pics to come), but I just wanted to let everyone know how much I LOVE her name! I may be a little partial, but here's why.....
Sienna
= Named after the beautiful city in Tuscany Italy. J.R. and Tanya traveled there together and said that one day, they would name their baby after the town. A name with meaning, I love it. :)
Grace
= Same middle name as my niece, what is not to love about it. ;)
Maye
r= One of the coolest last names ever, probably because I love John Mayer.
Put them all together, and you have one of the coolest baby names I have heard in a while. :)
Here is the Back...