We had the pleasure of capturing Peyton's Itty-Bitty Session. My heart almost melted to the ground when I saw the ADORABLE yellow outfit her mom had ready for the shoot! She reminded me of a little cupcake with her yellow fluffy skirt all around her! The inspiration for the announcement is her nursery. Here is a pic of the nursery.....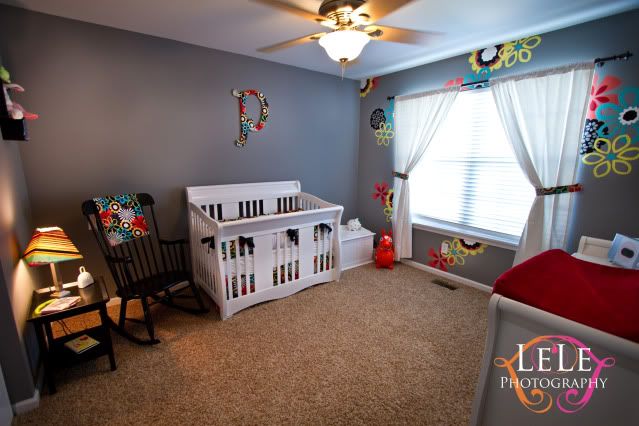 And here is the announcement. I took the P from above her bed and the fabric from her crib set to incorporate into the design.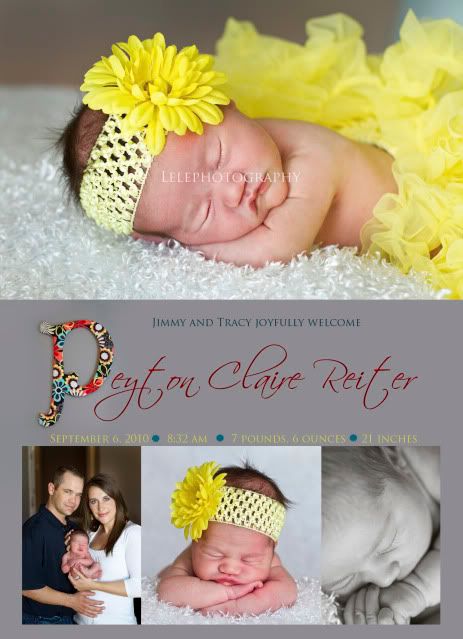 and the back of the announcement...