Most people know that Ryan and Christine both attended Mizzou. (Go Tigers!) Not many people know that they also attended the same Elementary School. Even less know that their pictures were actually side by side in the yearbook. Little did they know at the time, but about twenty years later, Ryan would be standing side by side reciting wedding vows to that adorable curly blonde haired girl whose picture was directly next to his in their Elementary School Yearbook. It sounds like something out of a movie. When you see them together, or read their adorable Facebook posts to each other it shows you that real love does exist. Their loving wall posts they leave on each other's profiles are only fitting.....because Facebook is where all of this love originated. They had mutual friends, and started chatting it up. They had to depend on social networking sites because Ryan was working locally in St. Louis, and Christine had a job in Washington D.C. The instant messaging turned into phone calls and eventually plane tickets back and forth. As the Frequent Flier Miles built up, so did their desire to be together. Christine and Ryan were incredibly in love, and Christine took the courageous step of moving back to St. Louis. They had enough of the long distance stuff....they were ready to be side by side. As I stood there and captured them standing side by side at the altar, I could not help but think of that big brown eyed little boy and that blonde haired cutie who started out by each other's side since the beginning. They just hadn't realized it yet. To me, that is one of the most beautiful parts of life....the unknown of what the future holds.
Ryan and Christine, Thank you so much for choosing Alicea and I to capture your memorable and picture perfect wedding day!! :) It was an honor capturing the love that emits every time you look at each other.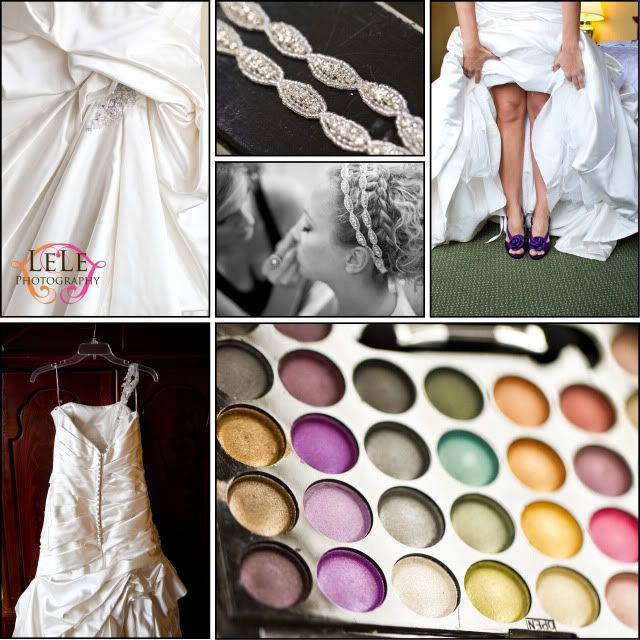 I was in love with so many things at this wedding. My favorite color is purple. When I saw Christine's fan-tab-ulous shoes.....I could not stop talking about them. Then I flipped them over and saw the hearts on the bottom!! Could they get any better?!!? AND THEN....I really almost lost it when I saw her dress. P-E-R-F-E-C-T. Fashionable. Dreamy. I am telling you what, this dress was made for Christine. End. of. Story.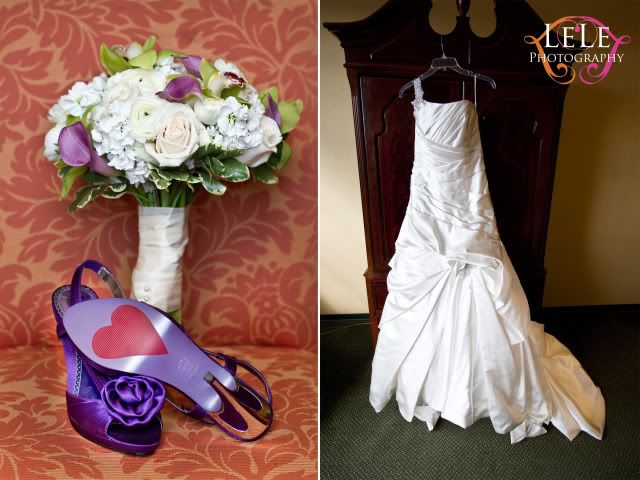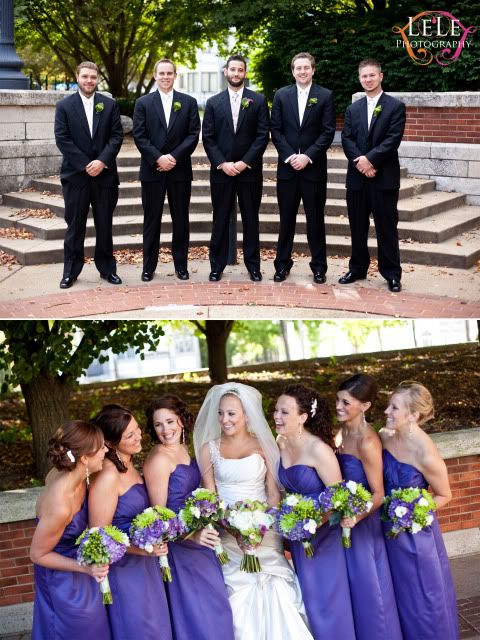 have certain memories from every wedding season. Anytime I hear "Tonight's Going to be a Good Night" by the Black Eyed Peas, I think of the 2009 wedding season....because it was played at every wedding. The memory of 2010 is "Getting Iced". When you least expect it, someone can "Ice" you, and then you are forced to drink a Smirnoff Ice in it's entirety. I have seen a bride "Ice" her groom while he was going to get the garter. This morning the "Icing" started off early as the boys were getting ready......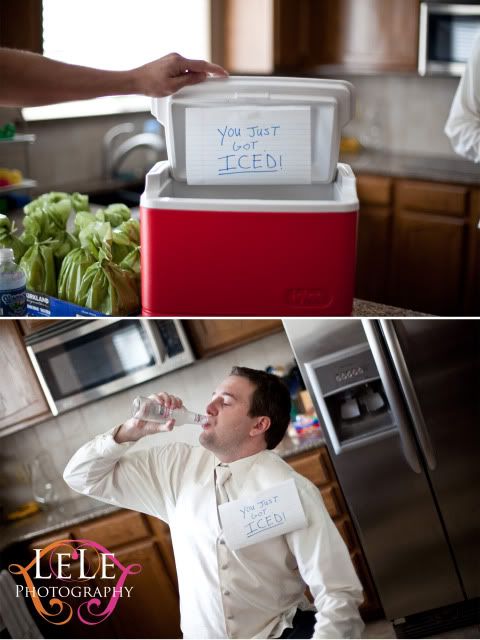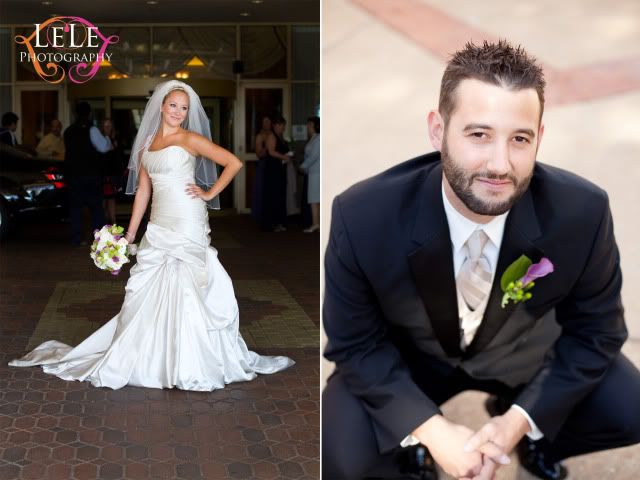 Sister Flowers
hooked it up with these amazing bouquets!! We love them, and it is not just because they are also a sister team.....the proof of their amazing work is below.....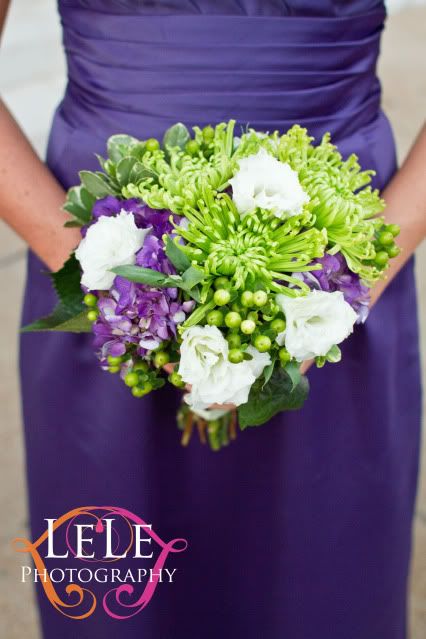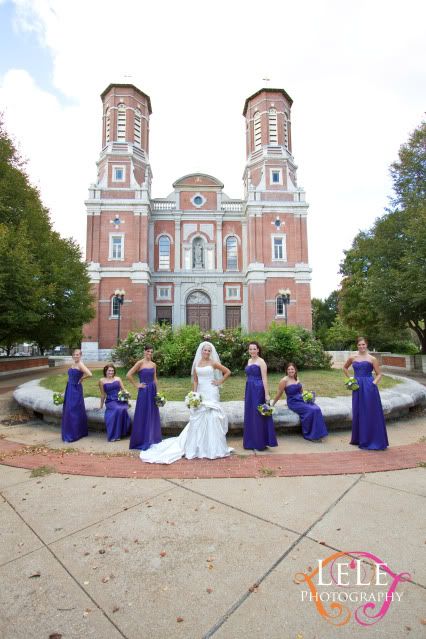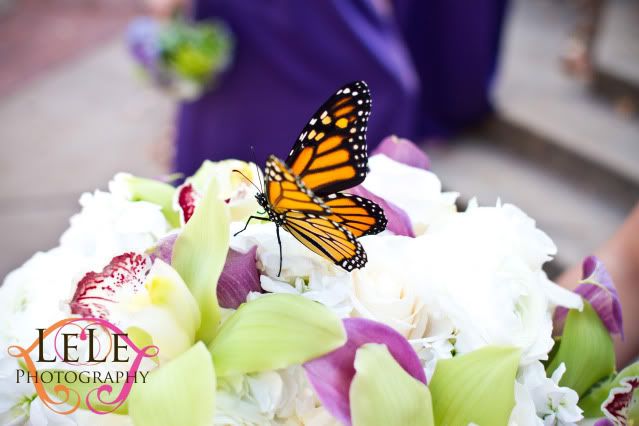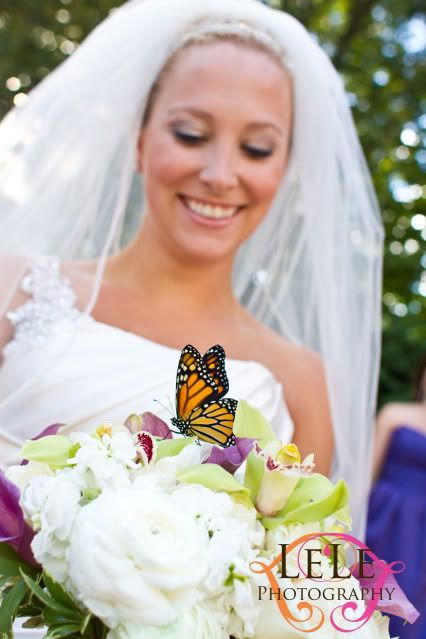 Time for the Big Moment.....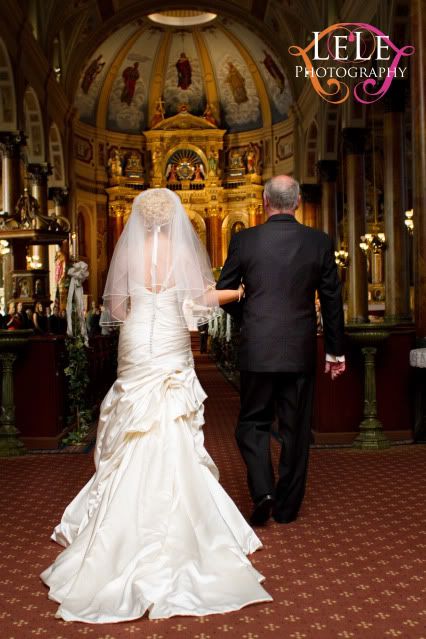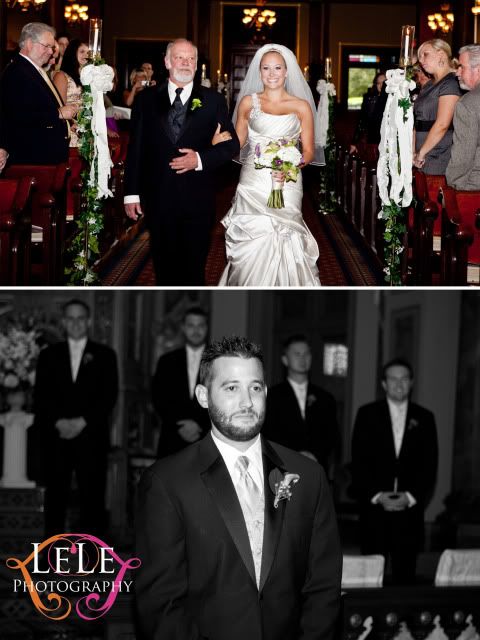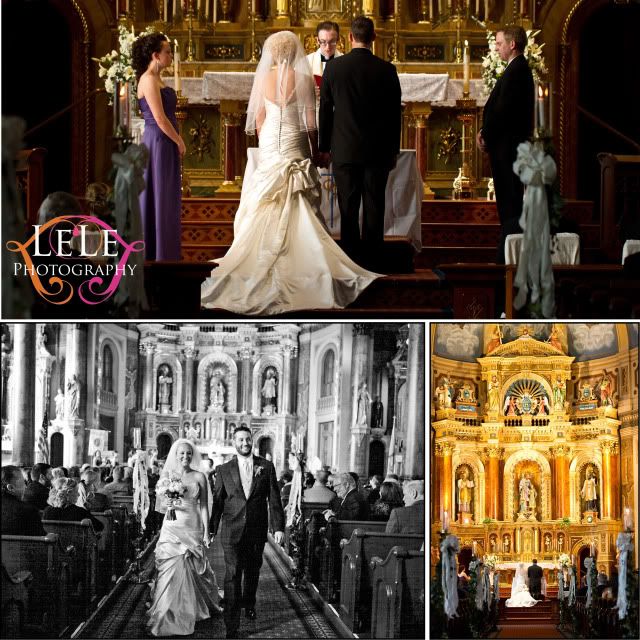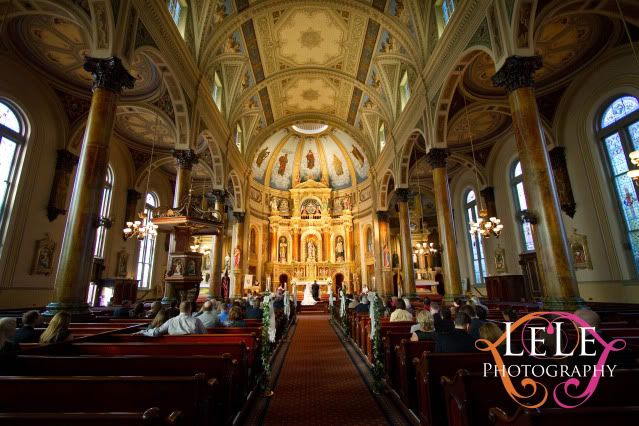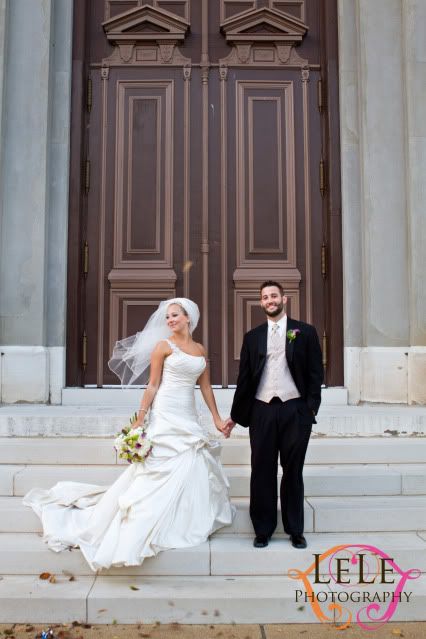 One of my FAVORITES!!!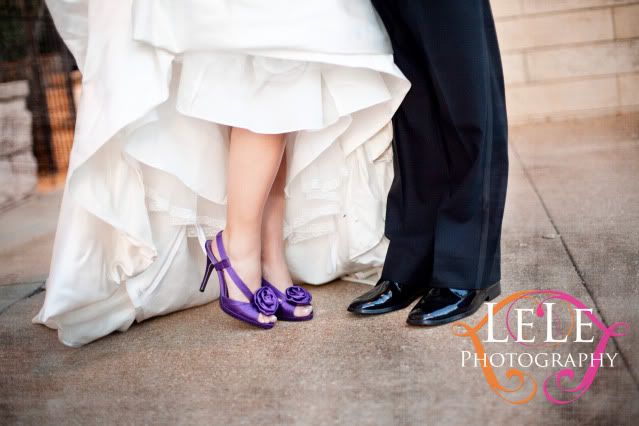 Another favorite.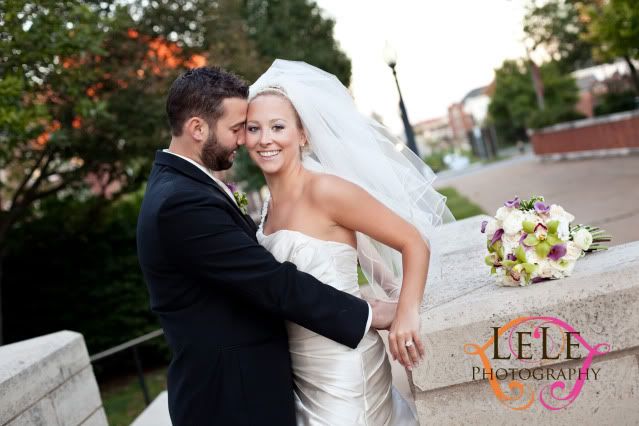 These are their three babies complete in their best attire, tuxes and a matching tutu.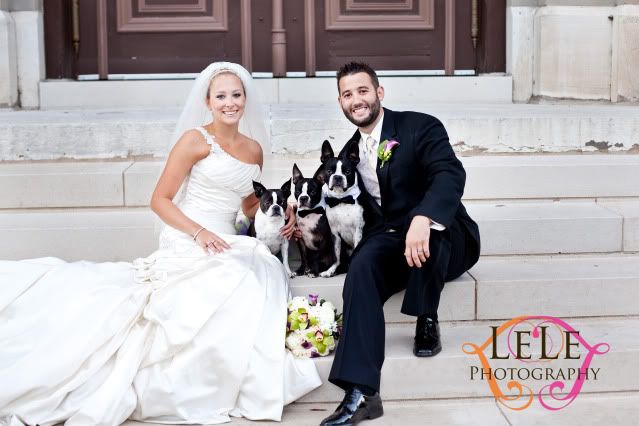 When I walked into the Reception at the Sheraton, I was blown away by Christine's attention to detail. Look closely and you will see that the nametag holders are actually corks. The seating chart was made from one of the big picture frame folding screen frame. And the cake that Ryan and Christine cut, was made with love by Ryan's sister complete with Chocolate covered Strawberries.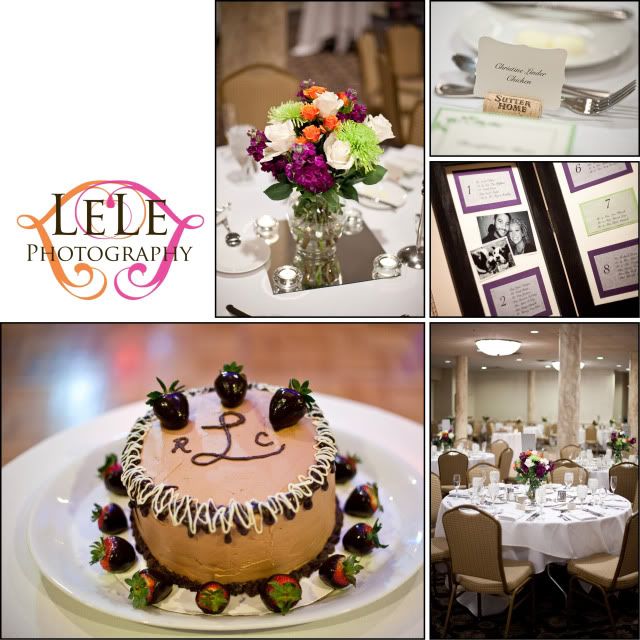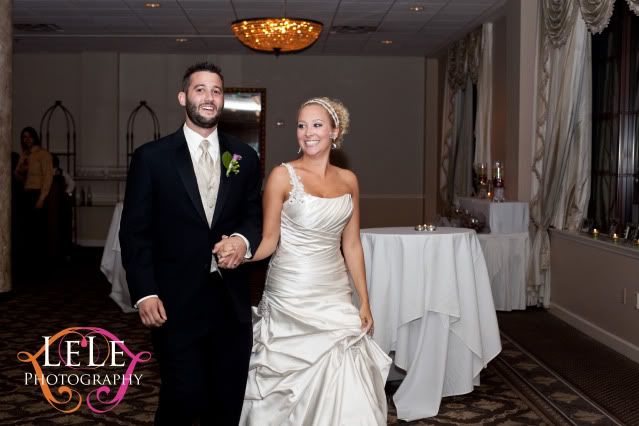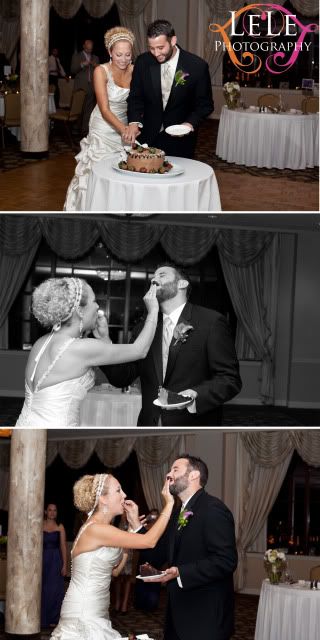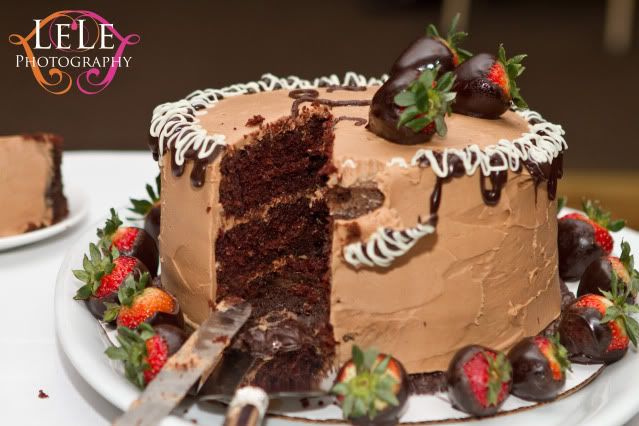 And there was more sweets where that came from. They had a cupcake bar. All handmade.... I was a sucker for the Red Velvet.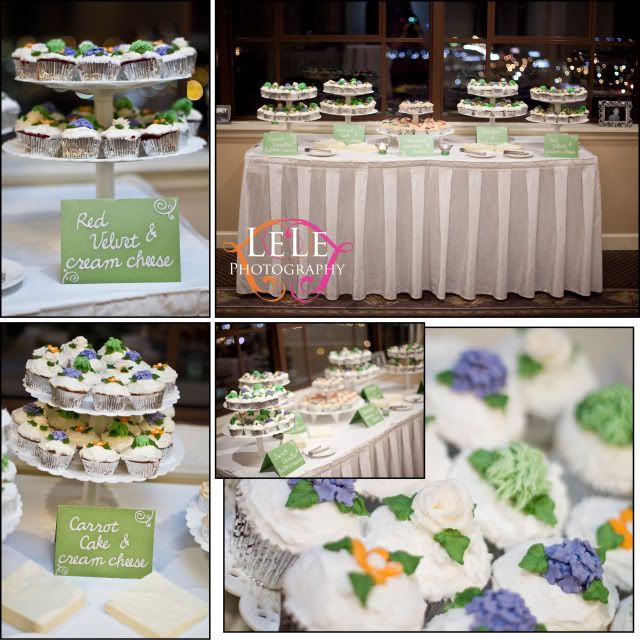 Not only was there a cupcake bar, but there was also a Candy bar. My favorite part about the candy bar (aside from the Sour Patch Kids).....the unique name tags in front of each candy jar. (Ryan's Piece of Heaven for Reese's Pieces, Christine's Perfect Patch for the Sour Patch Kids, Gail's Gummi Goodies, Joanne's Guilty Pleasures, etc...)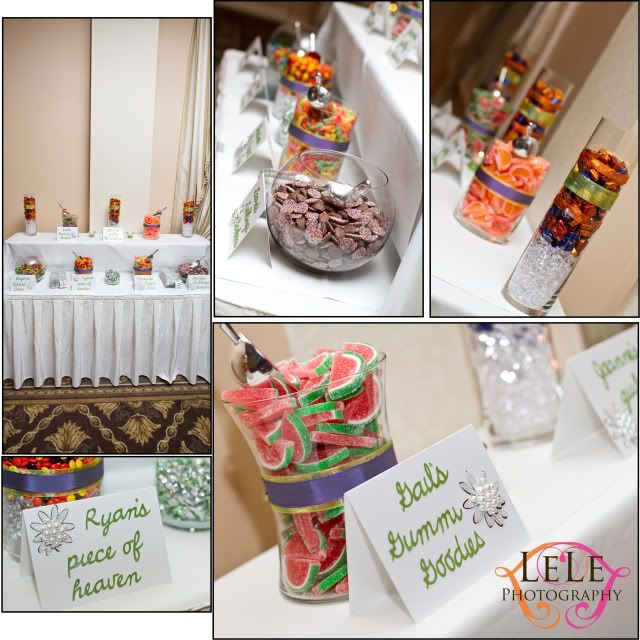 Christine had the window sills filled with picture frames. The picture frames were full of pictures of loved ones who had made a difference in their lives. Ryan was very close with his late Grandfather. He was one of the sweetest guys ever. Ryan shared his wedding day with his Grandfather's Birthday. I love the picture on the bottom below.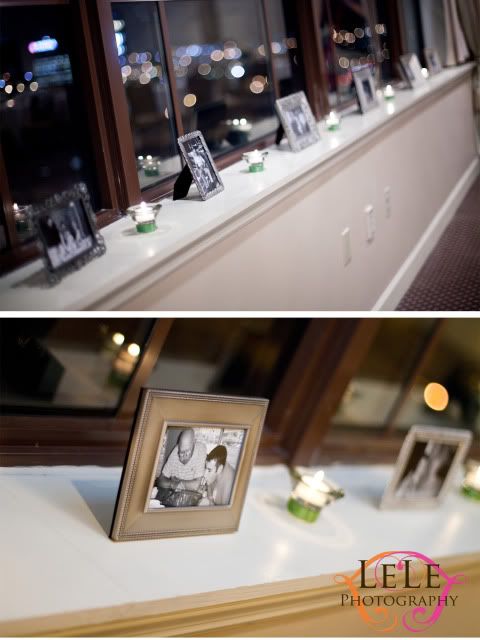 Ryan's mom surprised Ryan with an extremely special gift. She gave him the silver dollar that his Grandpa used to carry around always. Of course I had to incorporate this extremely special and sentimental piece into the pictures. One of my favorites....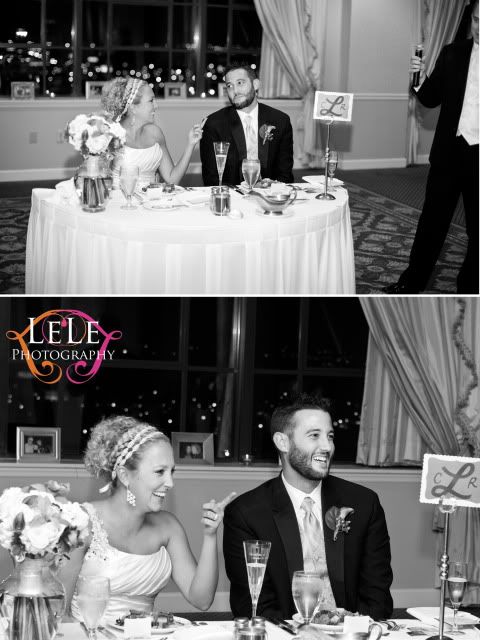 This bride knew how to get the dance floor packed.....
In High School, we used to basically live in our friend Doss' Basement. Lots of Parties, Football games, Playstation nights, movies, and good company. Here is a pic of that old school basement crew...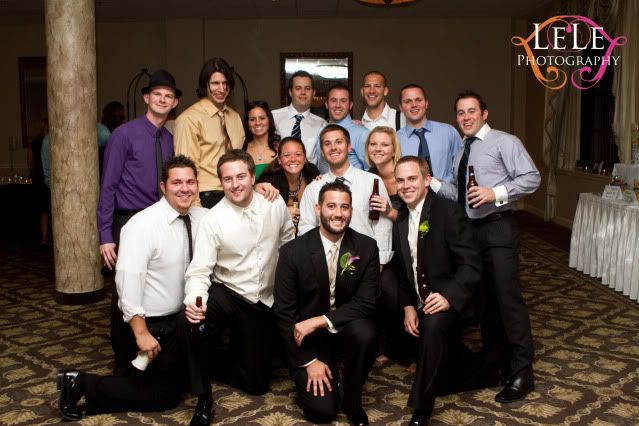 Some of my favorites.....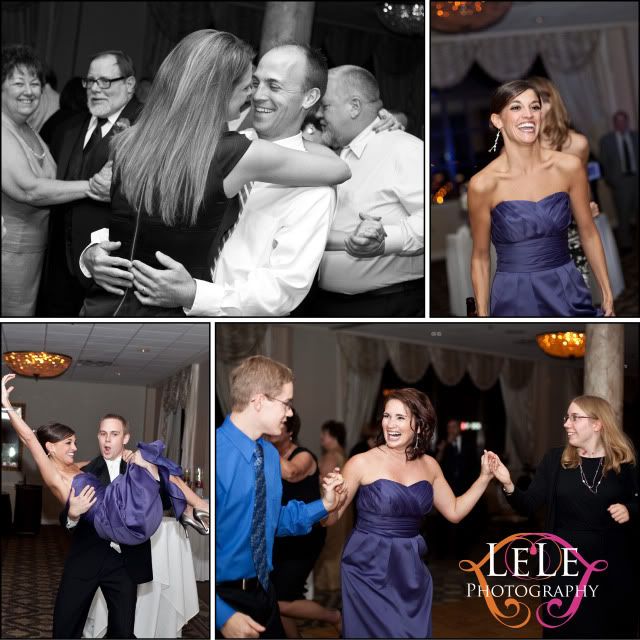 We LOVEEEEEEE Photobooths!! We always make sure to make our way over for some Photobooth fun. Thank you Picture This Photobooths!



Vendors:
Dress:
Maggie Sottero
Ceremony:
Shrine of St. Joseph
Reception:
Sheraton Downtown St. Louis
Flowers:
Sisters Flowers
Photo Booth:
Picture This
Midnight Snack:
Gus' Pretzels
View Slideshow
HERE
.
Contact LeLe Photography
HERE.