Tis' the season for lots of Christmas Card Designs. Here is number 3 of the day...and I still have more to work on! I am particularly fond of this one. Not only are Julie and Andrew as good looking as can be, but little Madison (featured on the back) is not only her mom's mini-me.....but take one look at her! SHE IS ADORABLE.....and let me add....just as sweet as can be! Julie and Andrew will be tying the knot next April. They wanted to send out Save The Date/Holiday Cards.....so this is what we came up with!
The front...
This is the back.....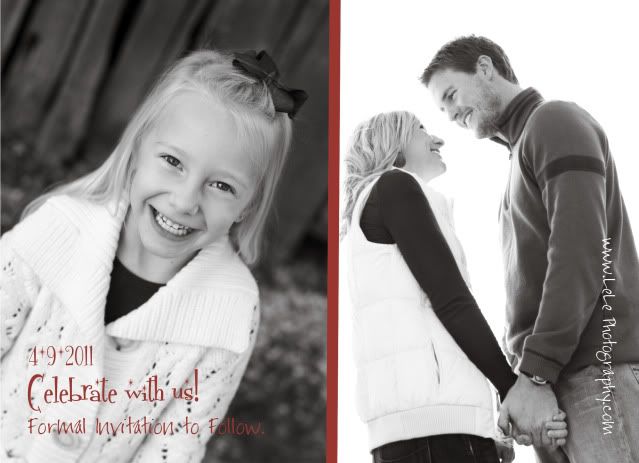 If Madison looks familar, this might be why......
She was the flower girl in Bill and Christy's wedding this past September. :)