I have to leave for the airport in four hours. The night before a flight, my mind is flooded with worries that I may forget something. Whether I am fully packed or not, I always seem to think of something else I need to do before I leave town. My slight fear of flying (which I am working on overcoming) also may play a little role in this insomnia. Tonight is no different. I am awake...so what better to do than to work! :)
Last week we welcomed the newest addition to the LeLe Itty-Bitty family.....I am proud to welcome the adorable Matthew Nolan Jr.!! He is a Superbowl Sunday baby AND my bday eve baby! :) Here is the front of his personalized announcement.....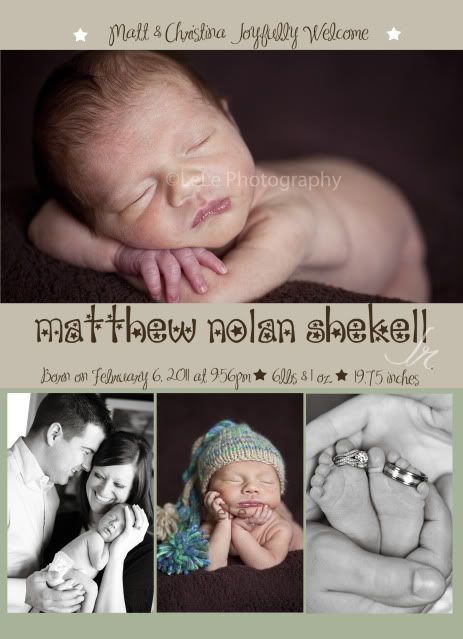 and we couldn't leave big brother Brutus out!! Here is the back.....