We have spent the last week in Vegas at WPPI. Better believe I will be posting a full blog on that!!! It is the largest wedding and portrait photography convention in the world. It was seriously like being in photography heaven! :)
For now, I could not help myself....I had to post an adorable sneak peek from Jack's Itty Bitty session! Jack's dad LOVES his Harley.....
And here is Jack's Adorable Announcement......
Front......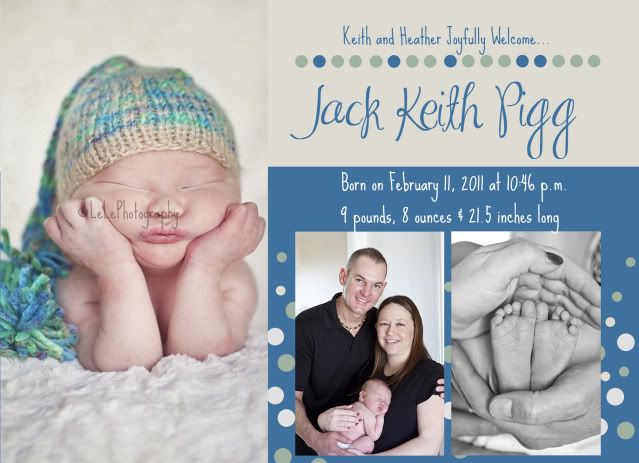 and then you flip over to the back (my fav. pic!) :)