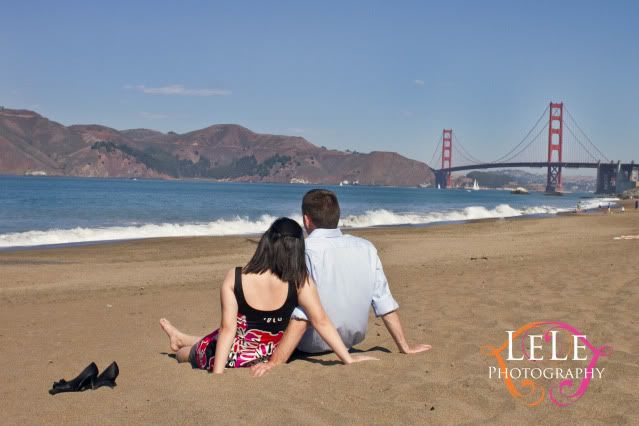 When Lauren contacted us and asked us to her shoot her wedding, I was excited as usual. Then she asked me if it was okay that her wedding was in California. Is that okay!?!?!? Are you kidding me!?!? Of course it is. As I always say, Have camera, Will Travel. :) Photography and Traveling are my two passions in life. When I combine the two of them, it is surreal. This Destination Wedding was no different. Looking back at these pictures makes me miss the west coast more than I already do. I look at the pics, and see the streets that are more like mountains. I see the hustle and bustle of the city, and I miss all the memories I made in the city that felt like it could have been my home. Better believe I will be back there again in no time. :)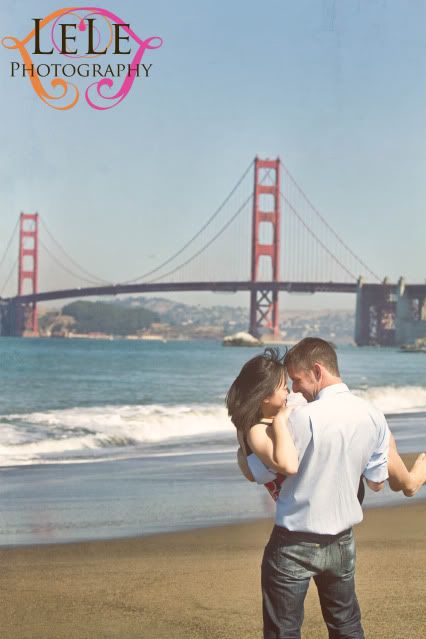 Want to know what is so funny on that pic below on the left.....well everyone told us we had to go to Baker Beach to shoot, so we did. Below is when we realized that Baker Beach was a nude beach. Nothing like a bare booty to get a real smile out of your brides and grooms. :)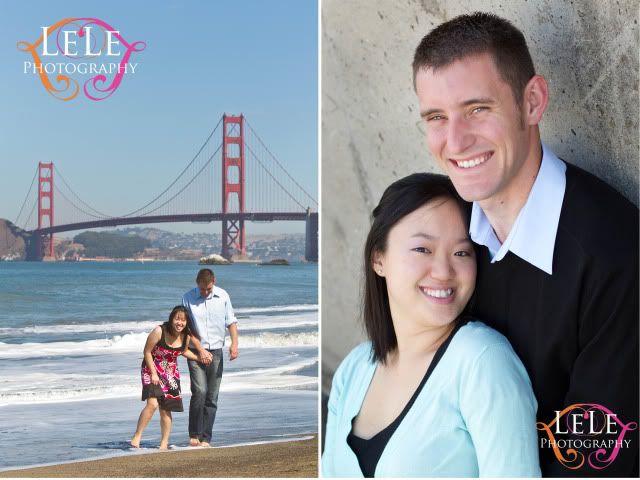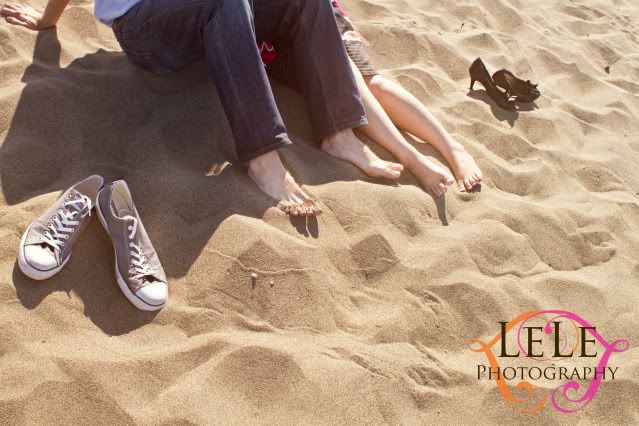 Some people may only see a parking garage.....I see a perfect opportunity for a photo shoot location. This is how this went down.....
Me: "Hey Josh & Lauren....would you mind laying down on this dirty parking garage entrance?"
Josh and Lauren: "ummm....sure."
Thank you Josh & Lauren for trusting me. These are some of my favorites of the entire day......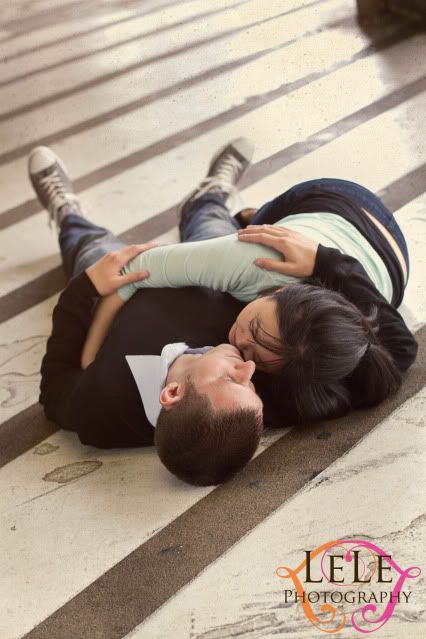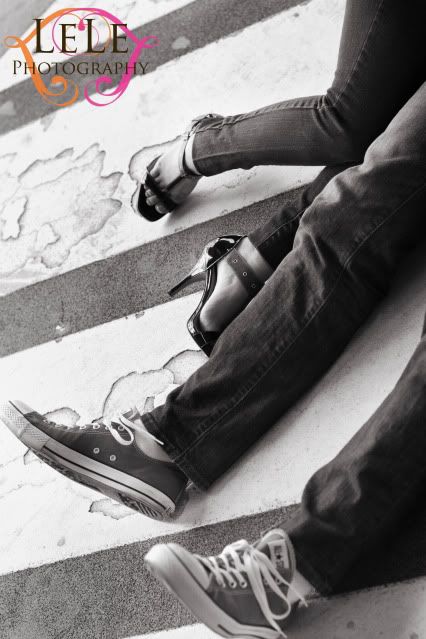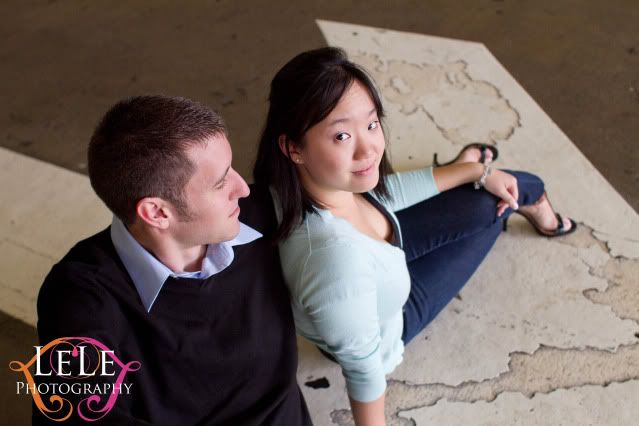 Straight rockin it out in the middle of Stockton Street. :)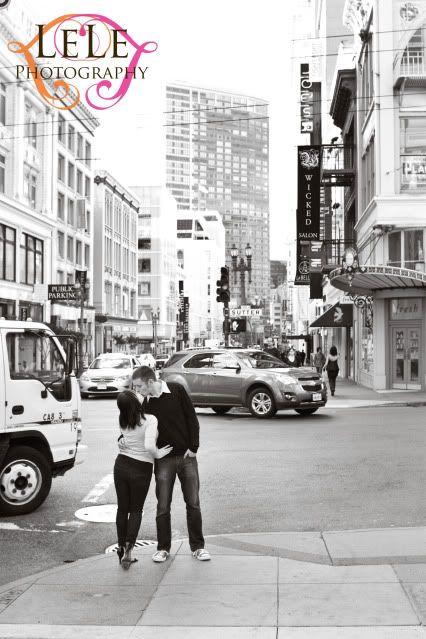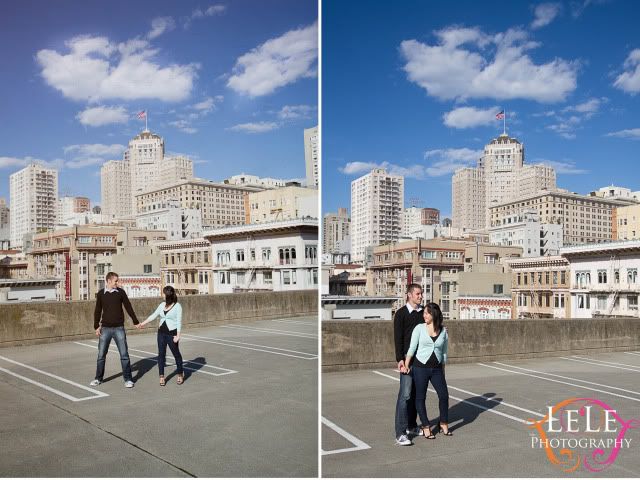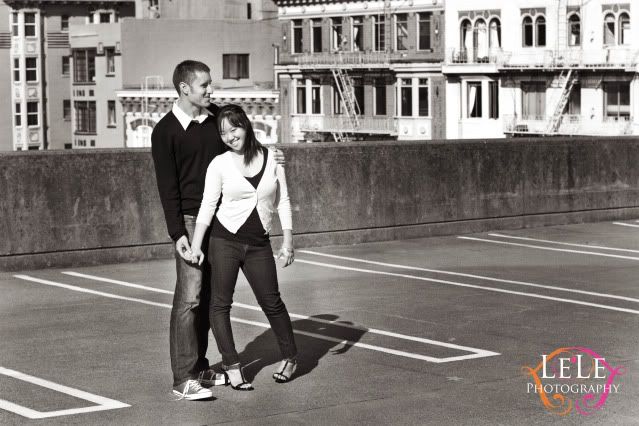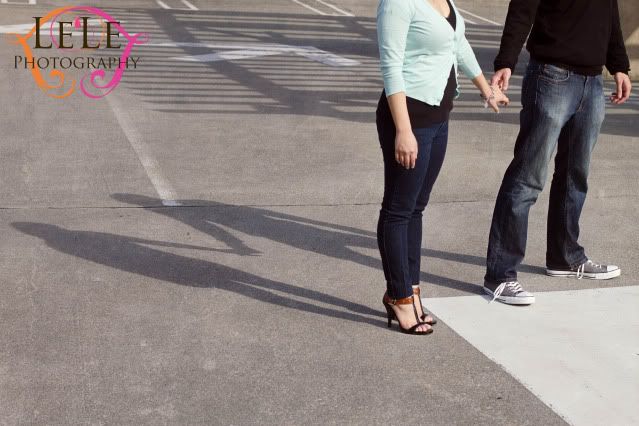 View Slideshow of my Favorites
HERE.
:)
View the blog from their Wedding
HERE
.
Contact LeLe for your Destination Wedding
HERE
.