With out further ado..... It is time to unveil the next big step for LeLe........Going into our 4th wedding season, we wanted to take the time to evaluate who we were as LeLe. We asked our past brides 3 words that came to mind when they thought of us. The three most popular ones that kept coming back: Passionate, Creative, and Fun. We focused on these words.....and decided what is more fun than a PhotoBooth!!??? Seriously, EVERYONE has fun in a PhotoBooth....Even the ones you would least expect.
We would like to introduce LeLe Unscripted!!!! It is our PhotoBooth made especially for our LeLe Brides and Clients! :) With that being said, let me tell you a little about UnScripted. It is a PhotoBooth that is no booth at all. Two people or 15 people....no big deal. We got this! You can be as normal, silly or inappropriate as you would like. What ever you want to do...the booth is your stage, and you can be as UnScripted as you would like. :)
I remember the first time I told my mom about the PhotoBooth idea, and she was all, "But no one is going to be as silly as you are in the PhotoBooth, Ashley." I'd hate to tell you, Mother....but you are wrong on this one. We introduced UnScripted at Julie and Andrew's wedding this past weekend, and it was a HIT!!! The line never ended, people could not get enough of it, and everyone showed their silly side. They utilized every prop and there was never a dull moment. These pics are priceless. Just a little collage of my favorites from this weekend......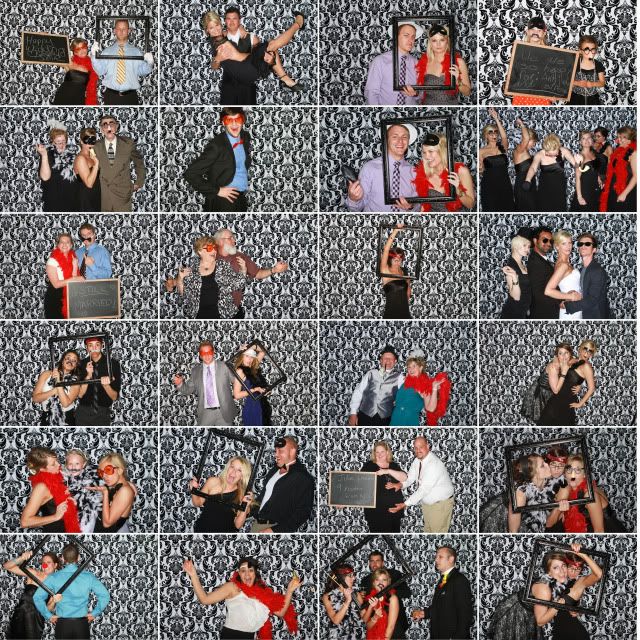 Congrats Julie and Andrew!!!!! People can not stop talking about your wedding. It was beautiful. :) Enjoy every single minute of your Honeymoon in Hawaii!!!!! Bring the CD we made!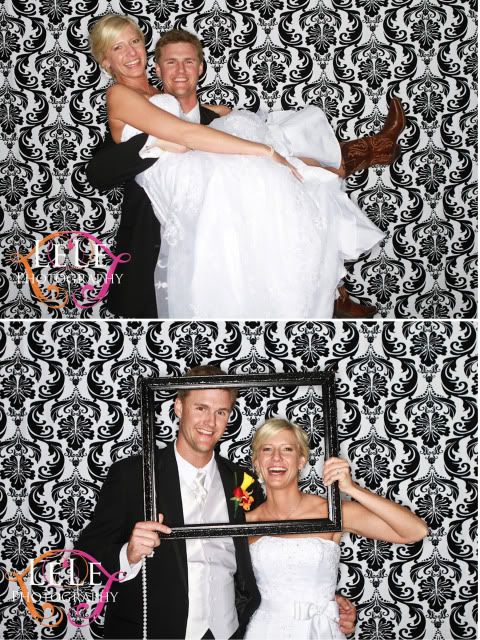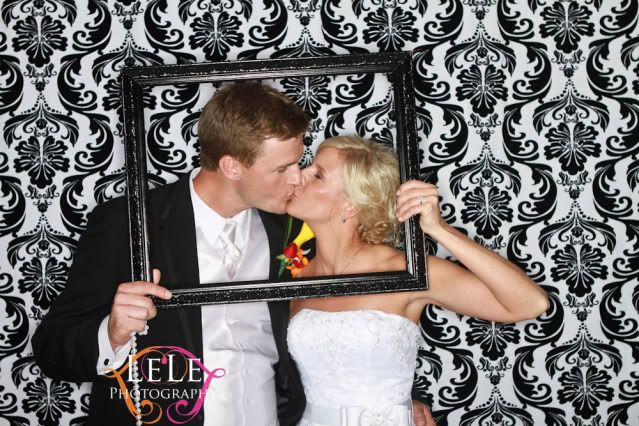 I would also like to introduce a new addition to LeLe. Our UnScripted Main Man, Tim! Here is a little bit about Timmy. He is a good friend of mine, adorable, brings his guitar to every party, he plays the piano, he sings, he writes, he loves SRV, he is a family guy, loyal as can be, funny, and the ladies love him. He is the perfect man for the job! :)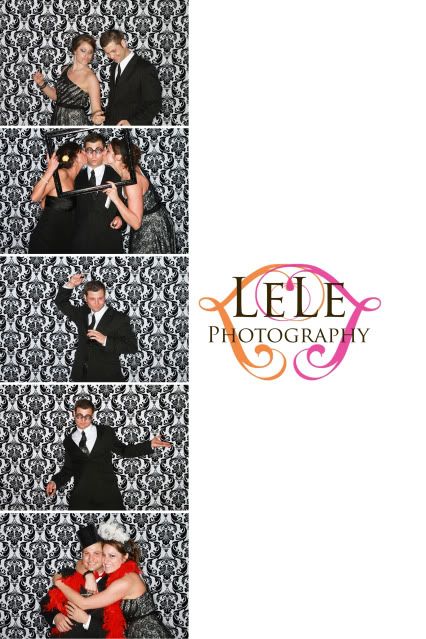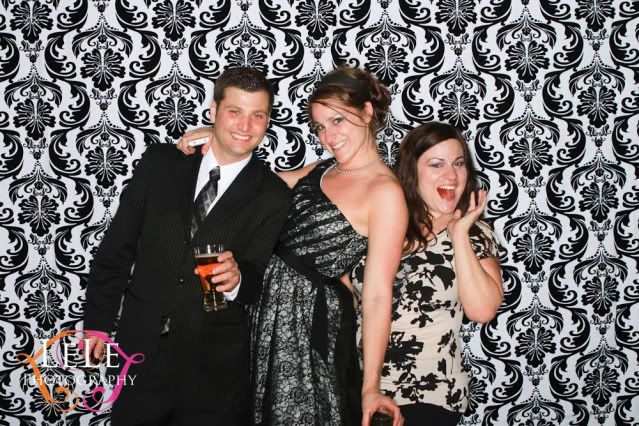 We spent Friday night like most people... you know, just posing randomly in a PhotoBooth. What started out as what was supposed to be a practice set up and take down of UnScripted, turned into two hours of UnScripted in my garage. We had entirely too much fun....
My Personal favorite......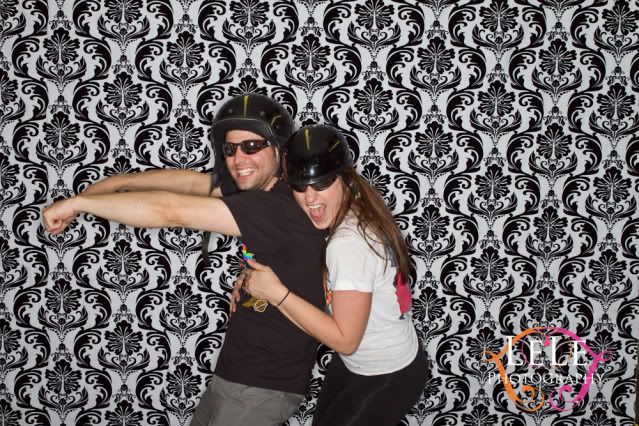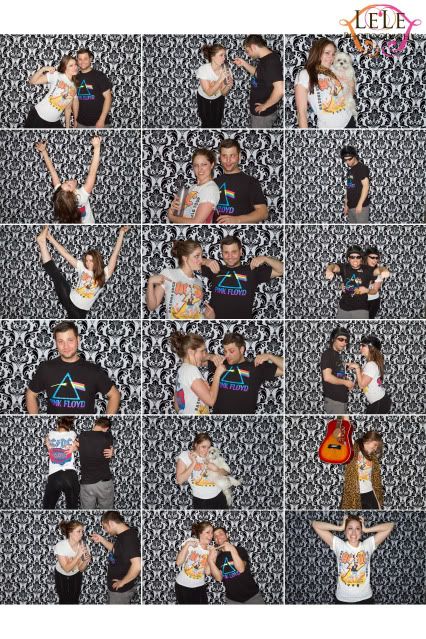 You would never know I was standing behind him here.....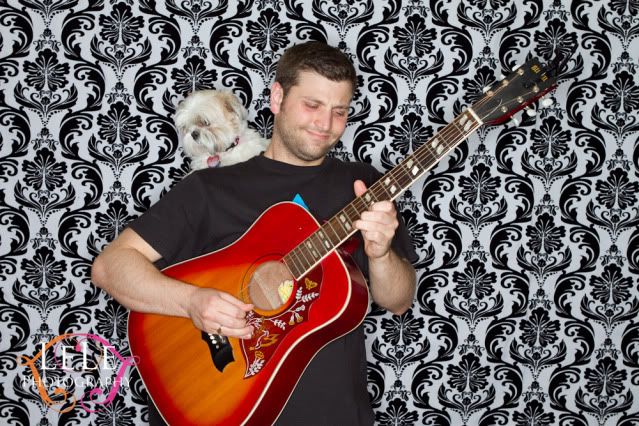 Just Slappin' Da Bass....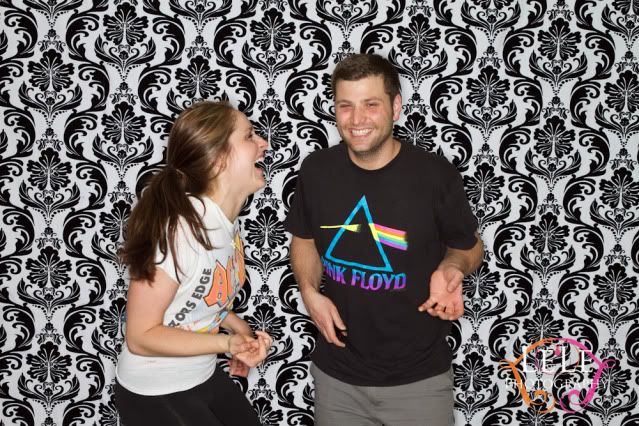 And a couple of us setting it up before the wedding: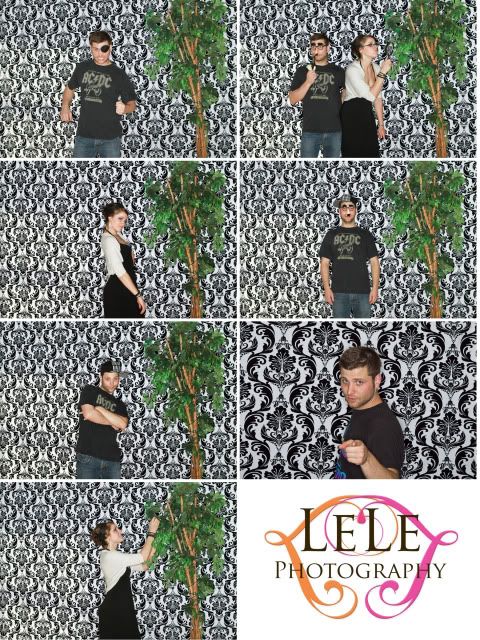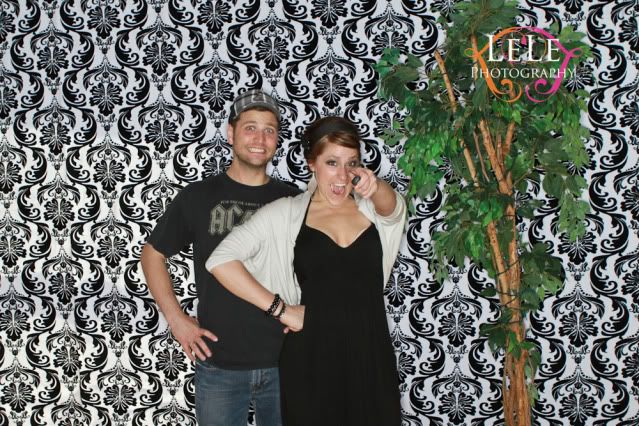 We ran into some of our LeLe brides, grooms, and parents at Julie and Andrew's wedding....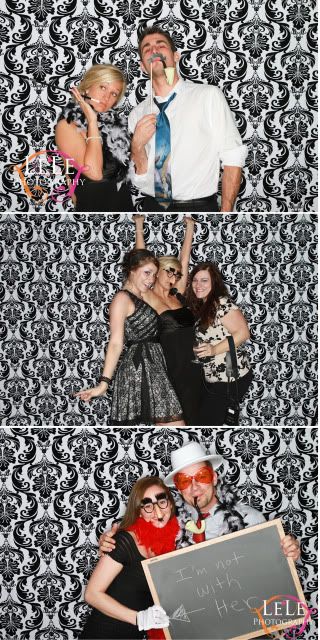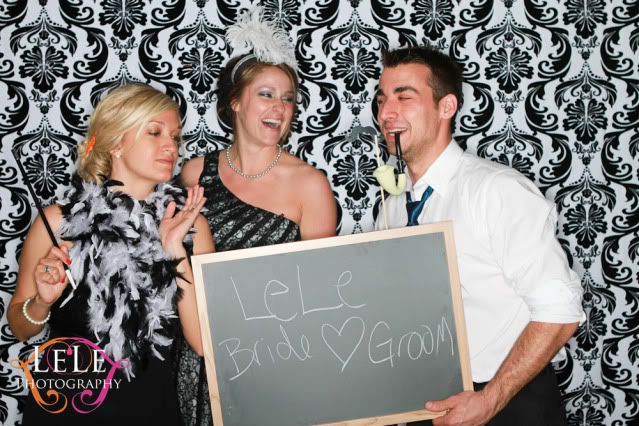 Work It Bridesmaids...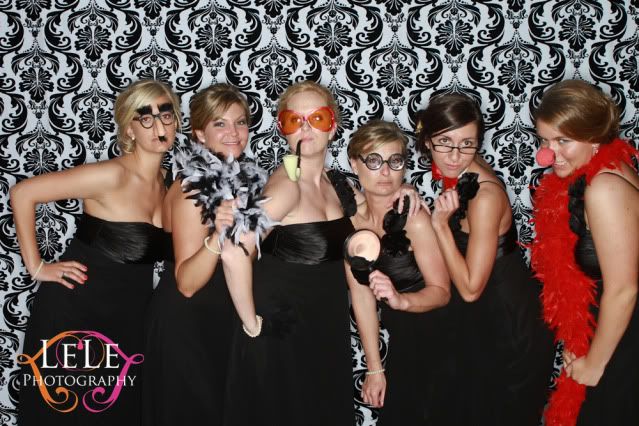 Julie works at
Hair Theatre
on Manchester. She is a phenomenal hairdresser! I have been going to her to get my herr did for the past year. :) Make sure you check out their website. They hooked all the bridesmaids up with hair and makeup for Saturday.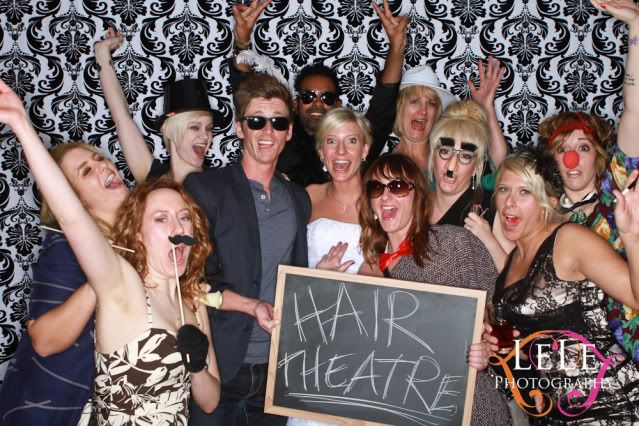 We are offering a special to all our our current LeLe Brides if you decide to have UnScripted added onto your wedding package. :) Hit me up if you want UnScripted!! :) I will also be sending out an email to our current Brides with more info! :)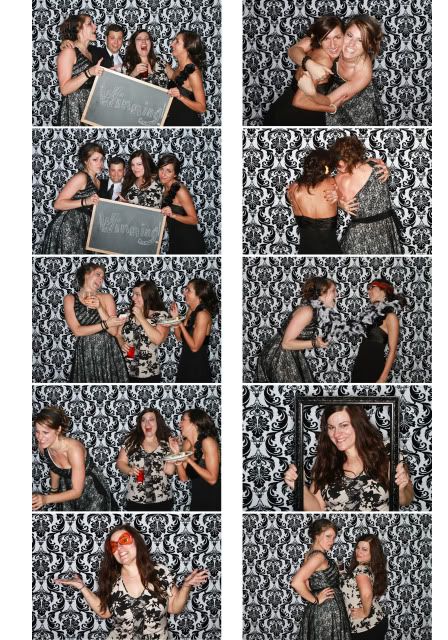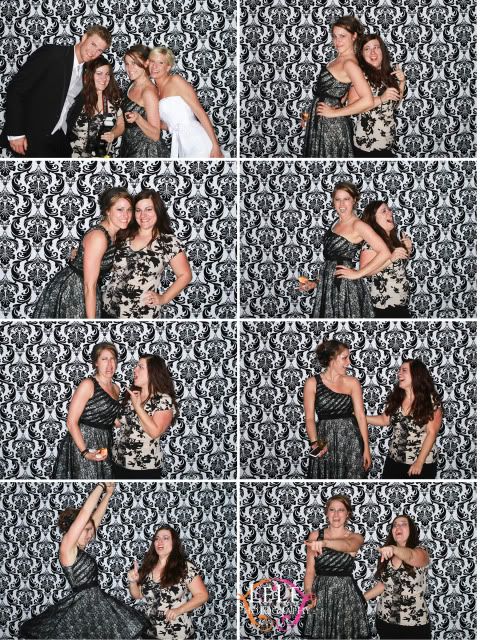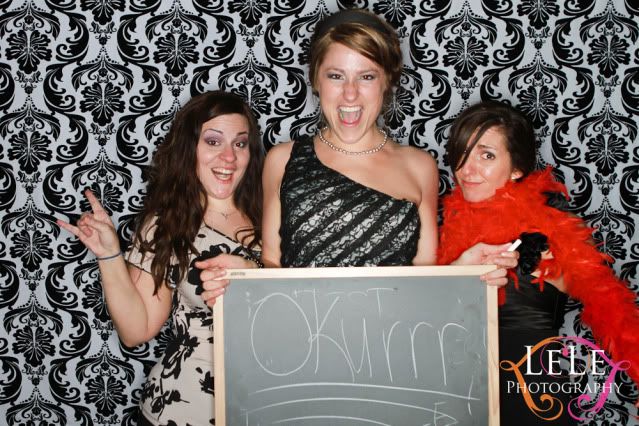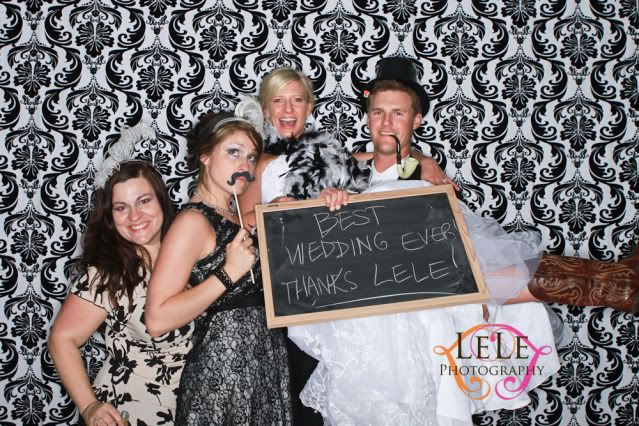 And of course.....I had to include a little Sneak Peek of Julie and Andrew on their wedding day: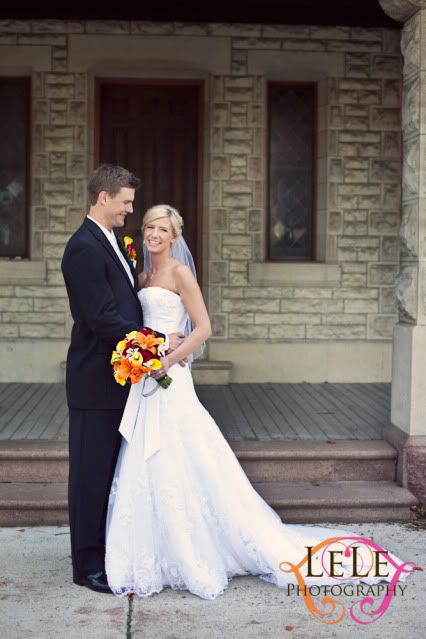 What a BEAUTIFUL family. :)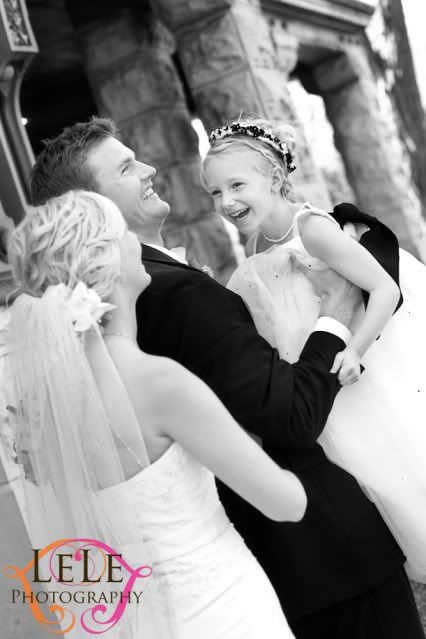 Contact LeLe Photography
HERE.