Sometimes I direct. Sometimes I sit back and capture the interactions between my couples. You would have thought Tressa and Troy were professional models. They executed pose after pose flawlessly. The session began like any other session....which usually includes the couple giggling out, "I can't do that look!" By 'that look', they mean the serious eyes, with a little smirk. The 'smise' (smile with your eyes). I responded with what I always say, "Give it ten minutes, and you will be rocking out 'that look' like a pro. Well, I didn't have to give them ten minutes.....more like two minutes, tops. They were on pointe.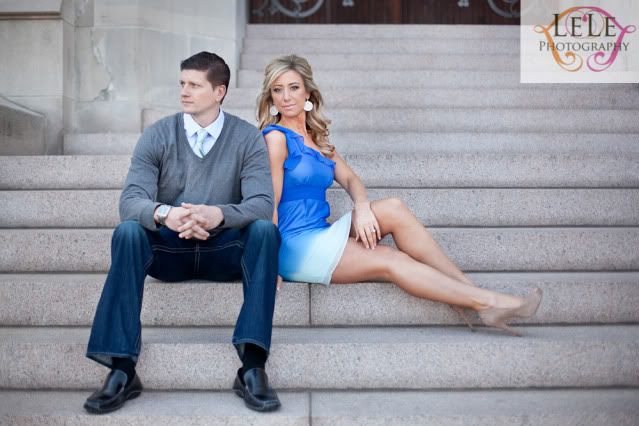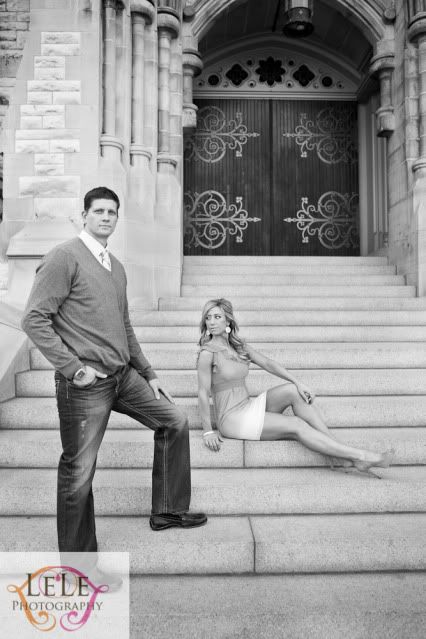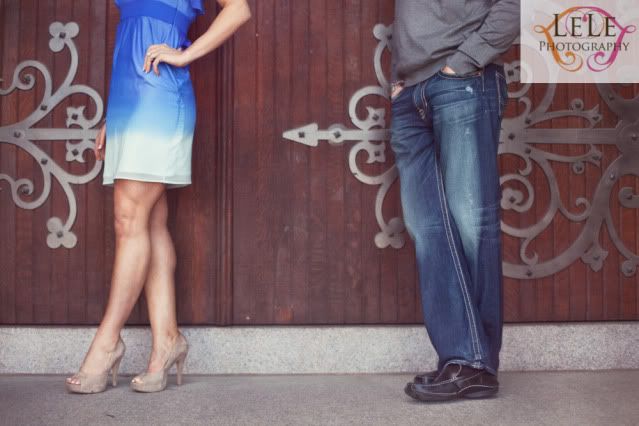 I LOVEEEEEEEEEE this dress, Tressa!!!! Oh....and nude heels....perfect choice. :)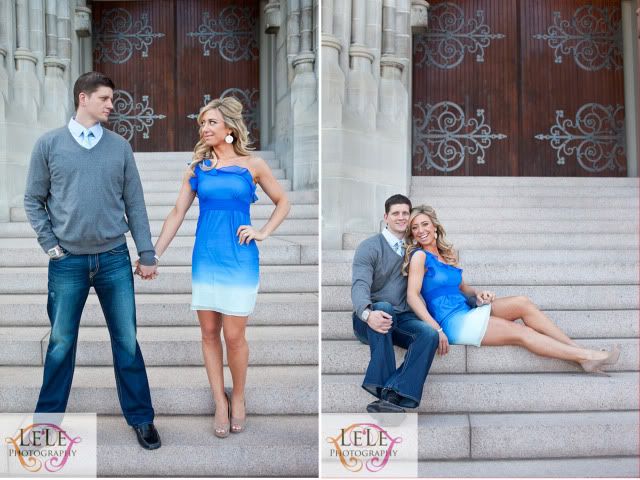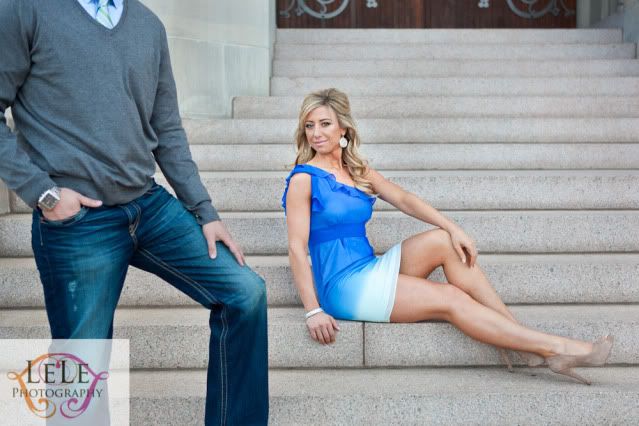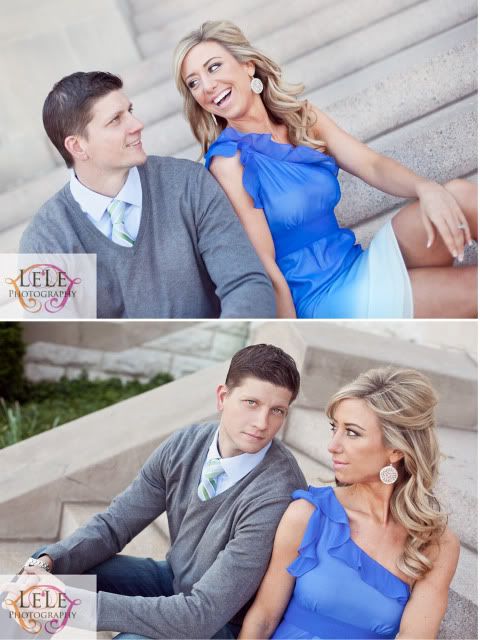 Anyone who knows me knows it is hard for me to pose in any picture without my hand on my hip. It is not my fault people! Blame my mother! As a child, she was ALWAYS taking pictures of us. Behind the camera, was the voice saying, "Put your hand on your hip, Ashley!" I think I still hear that voice anytime I pose for a picture. I literally feel uncomfortable if I do not have my hand on my hip. I met my match!!! Troy was playfully teasing Tressa about ALWAYS posing with her hand on her hip! I totally understand Tressa!!! :)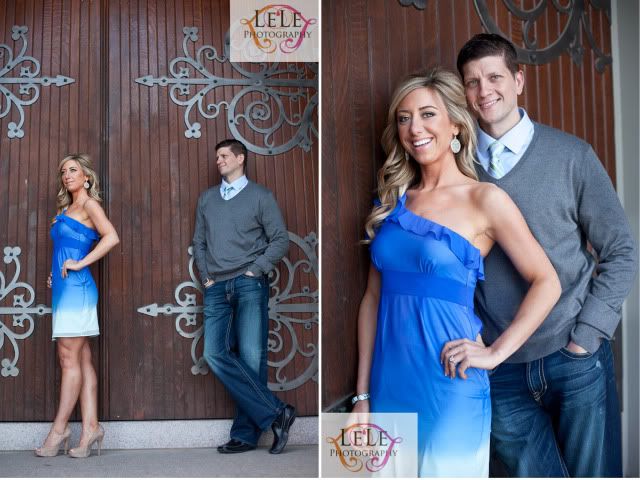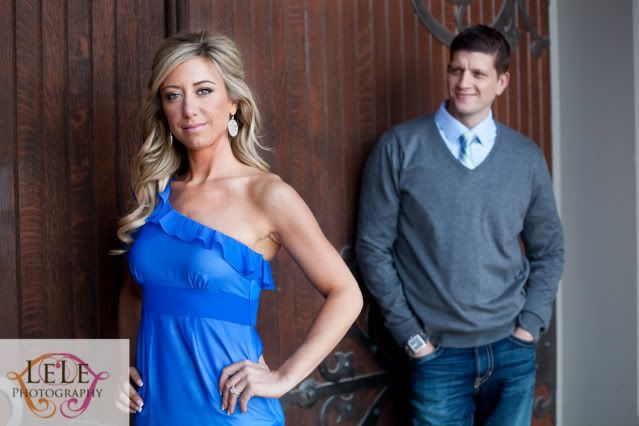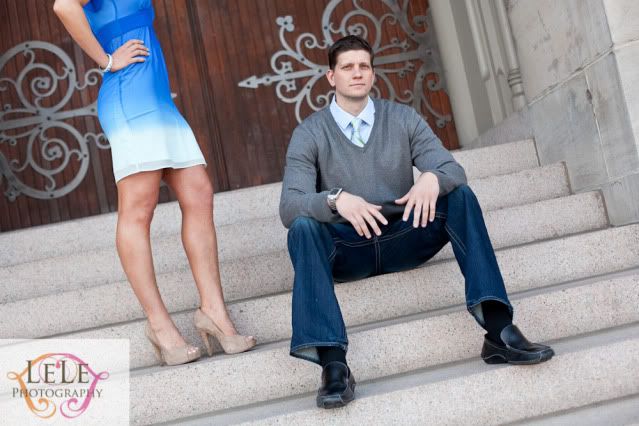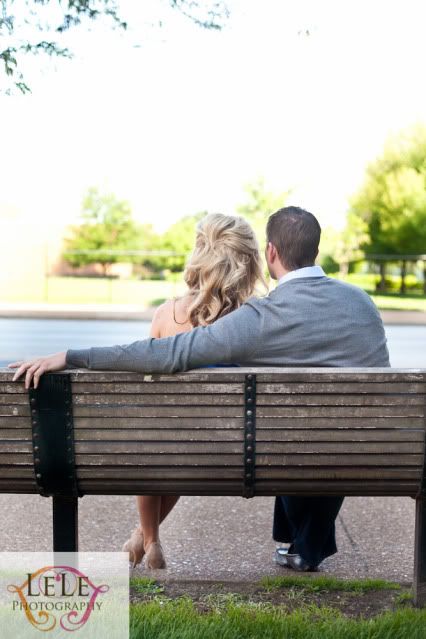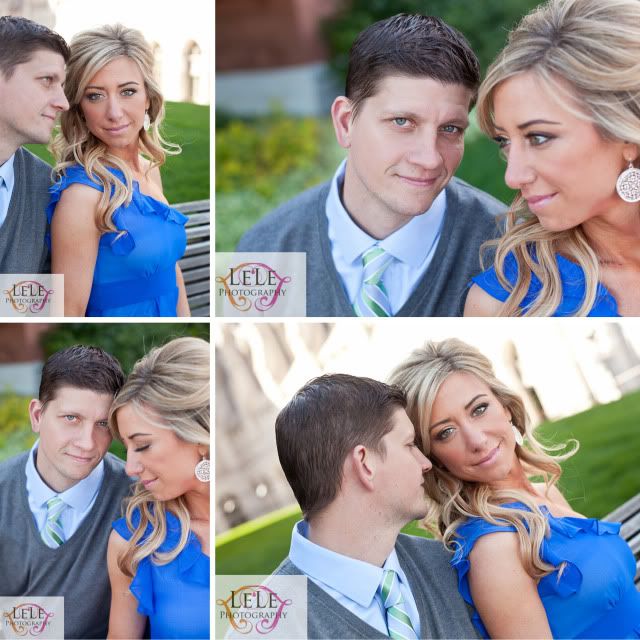 So while this was happening right here....... (You may ask yourself, what was so funny.....?)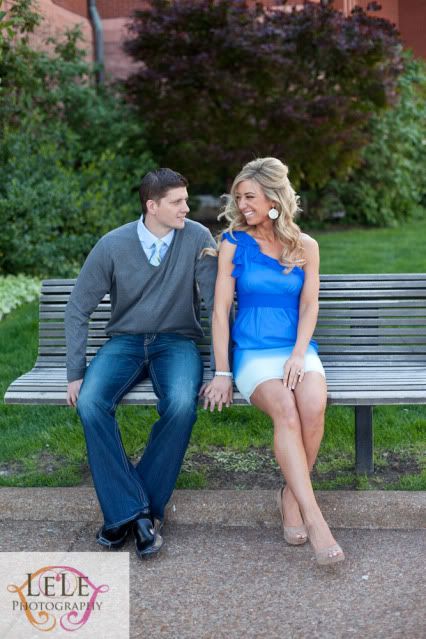 This was happening over to the side......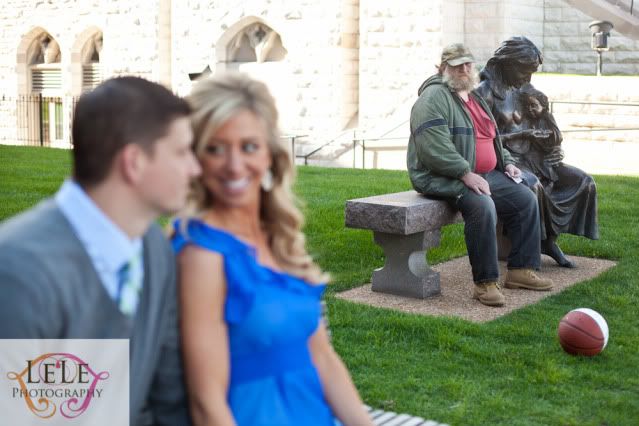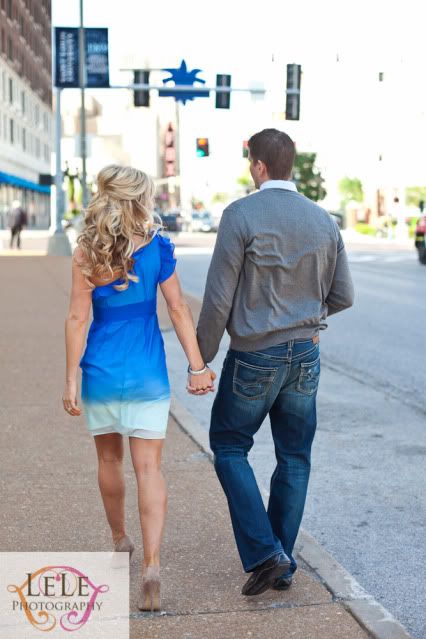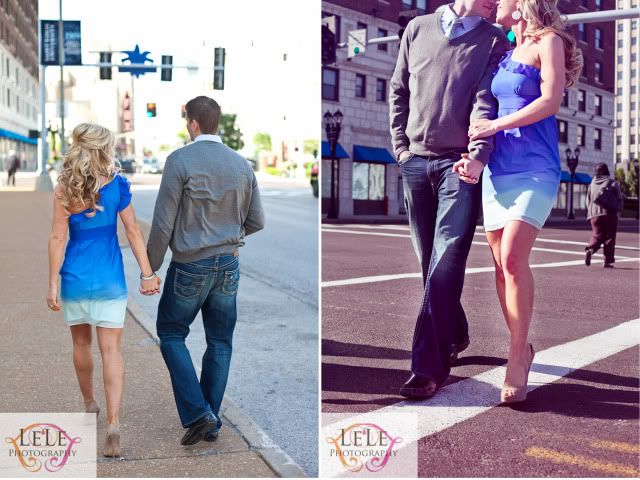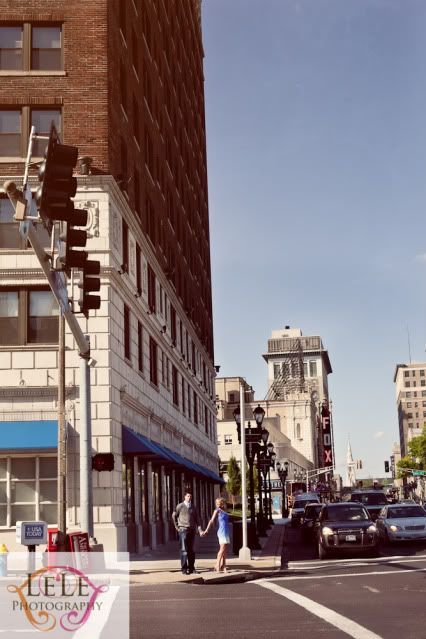 See the rainbow???!!!!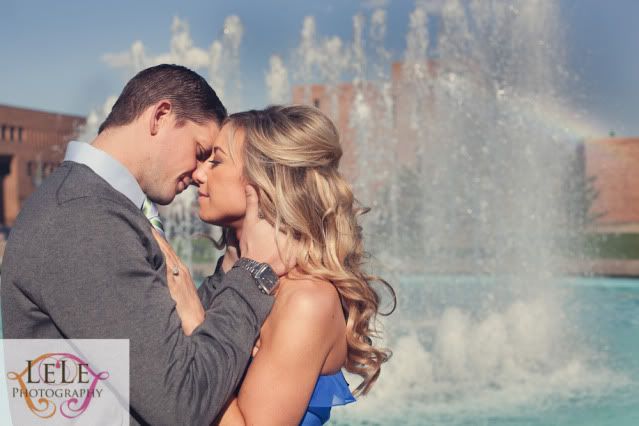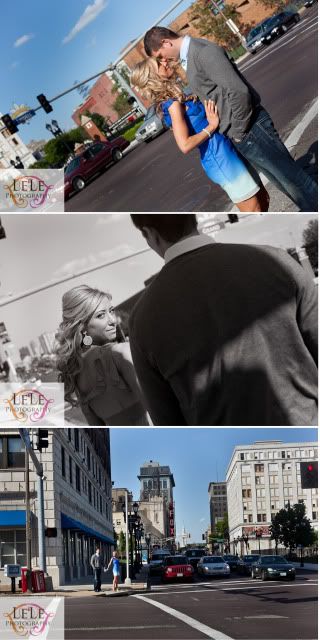 Love Love Love Love LAHHHHHVE this one!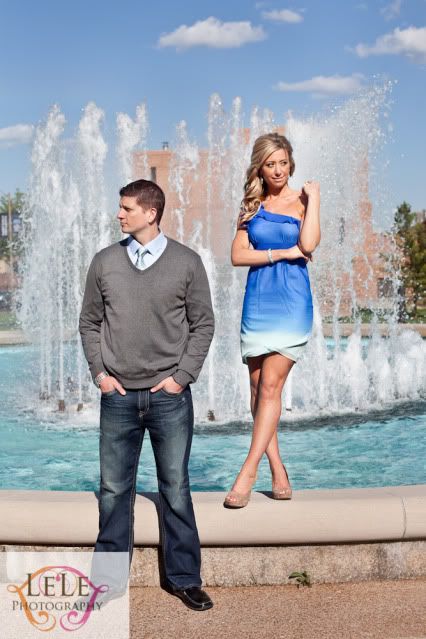 We chose to do their engagement session at Saint Louis University, which is where they first met. Tressa played soccer. Troy played basketball. We even got to snap a few pics by the field where Troy first saw Tressa. No heels that day, she was on the field in her soccer cleats, he was on the bleachers checking out his future wifey.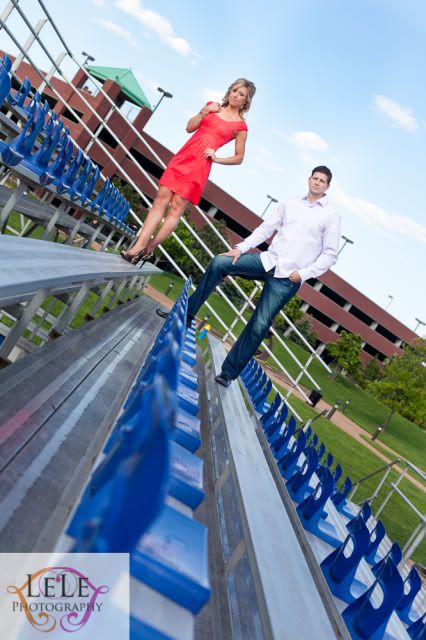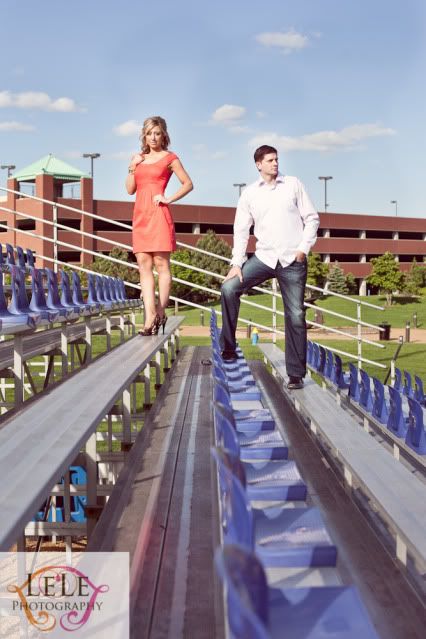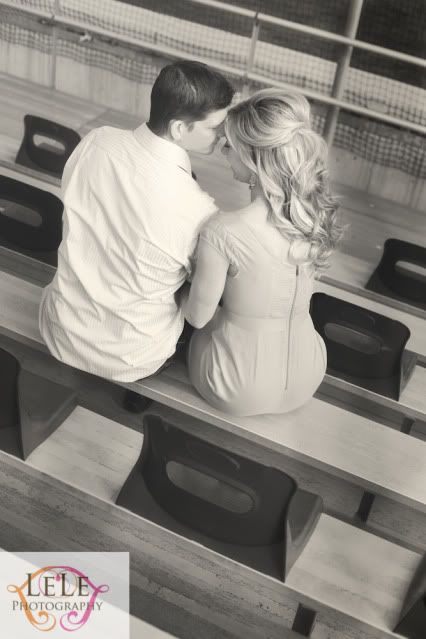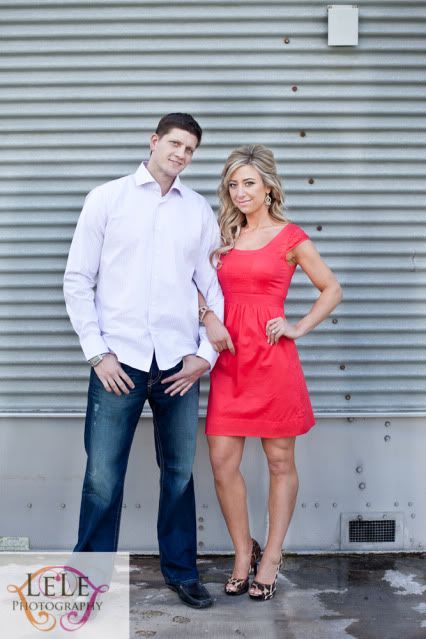 View their slideshow
HERE
.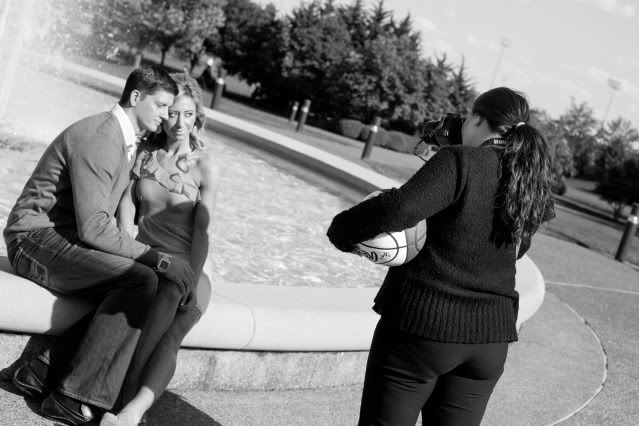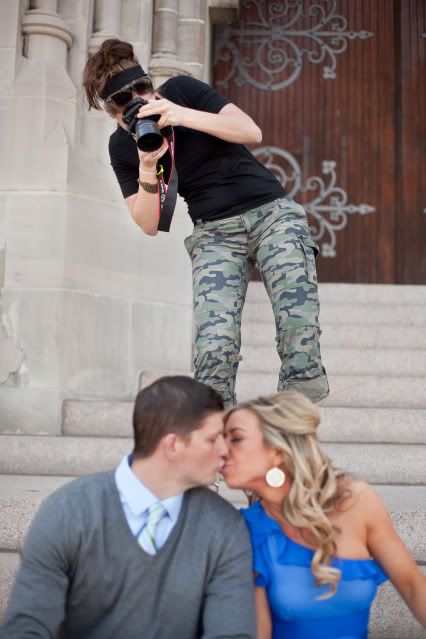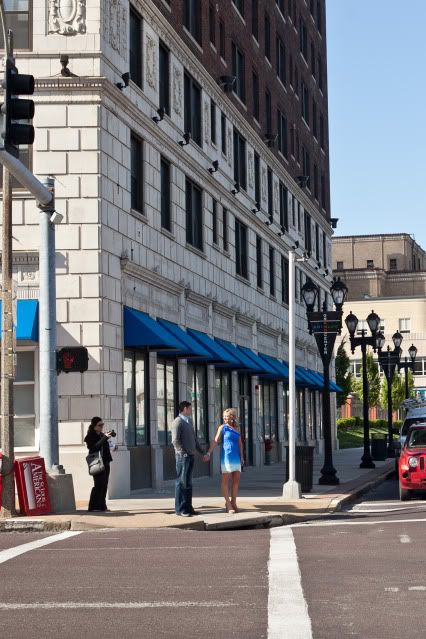 Contact LeLe Photography
HERE
.