Another Itty Bitty has joined the LeLe club. Gabrielle earns an A+++ on the LeLe Report card!! Not only does she share the same name as my best friend's daughter, she also rocked out her first modeling session. We get to meets lots of babies every week, and I am sure that if was in the parent's position...I would probably be a nervous wreck that my baby would cry the entire session.....Salina had admitted at the end of her session that these same thoughts had crossed her mind....but she had nothing to worry about, because Gabrielle could have slept the entire time we were over there. She perfected every pose we had her in. :)
Here is her personalized announcement.....
The Front: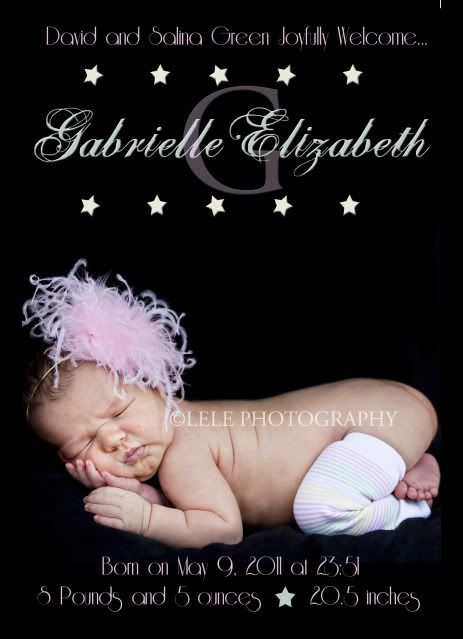 and then when you flip it over......more adorable-ness.....