Our little LeLe baby, Gus is becoming a little man as quickly as can be!! We have been lucky enough to capture his Birthstory, 3 Month Pictures, 6 Month Pictures, and most recently his 9 Month Pictures. Just when I did not think it was possible for him to melt my heart any more than he already has......he did it all over again!!!
While Mommy and LeLe were catching up, Gus was having a blast eating his lunch....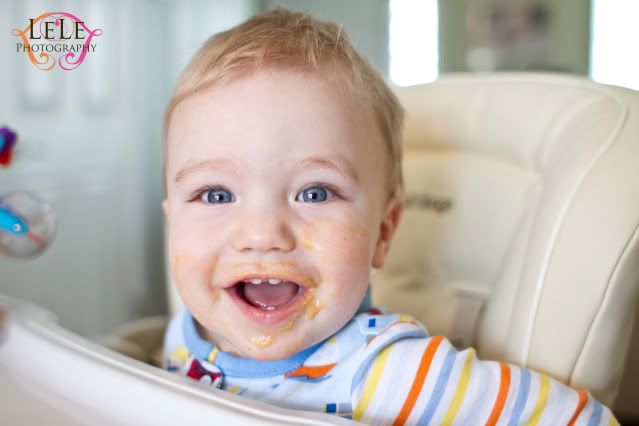 The Easter Bunny brought Gus this awesome ball pit. He LOVED it!!!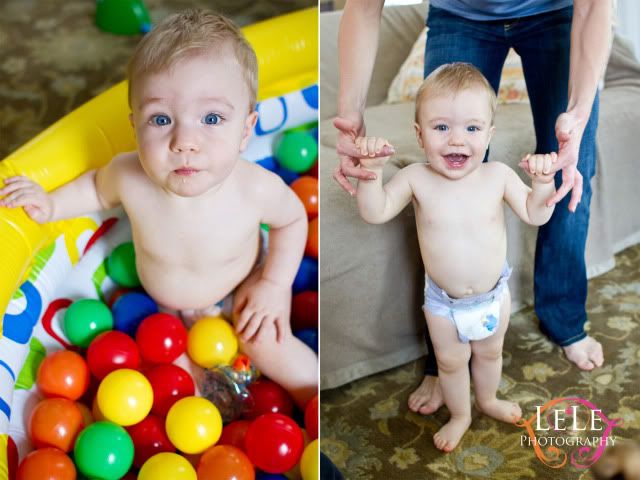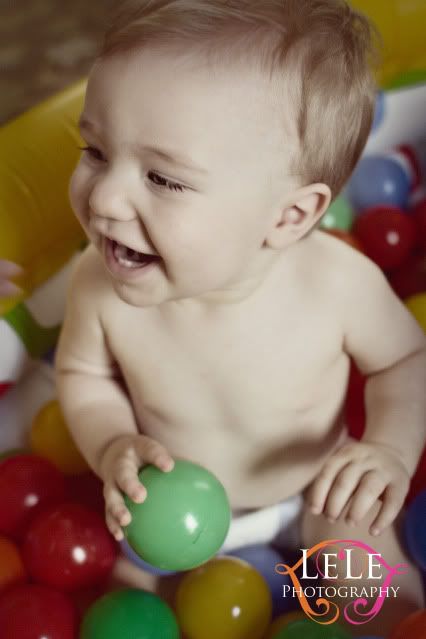 Alicea having a little fun with Gus.
Mommy reading Gus his favorite book, "Watch Me Grow".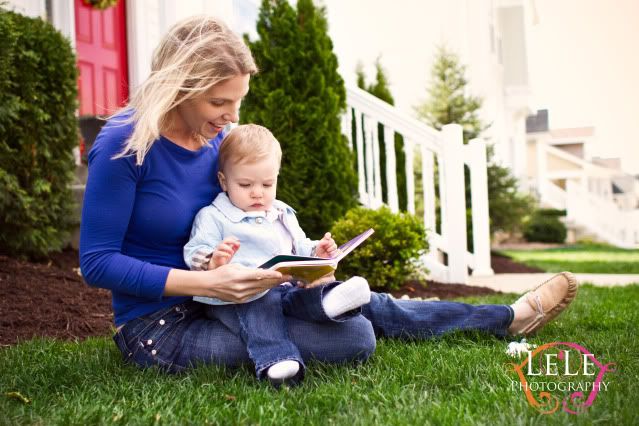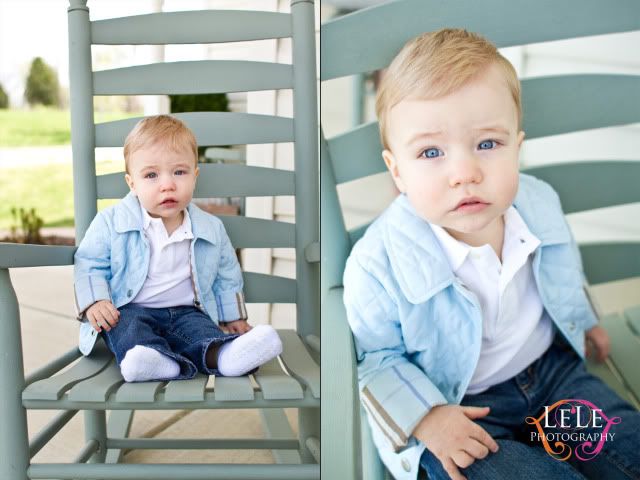 He looks like such a handsome little man here!! I love this one!!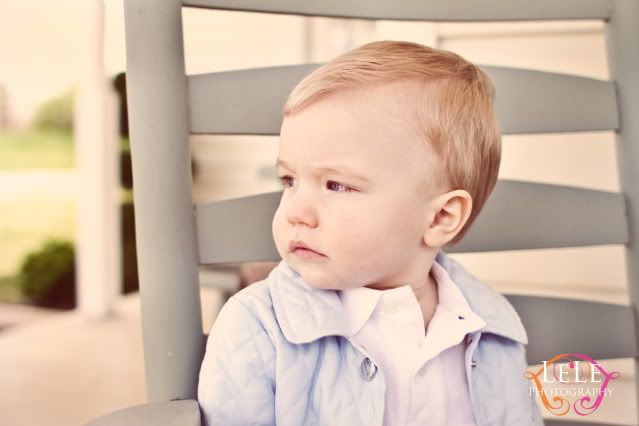 Look at all of that personality, LOVE IT!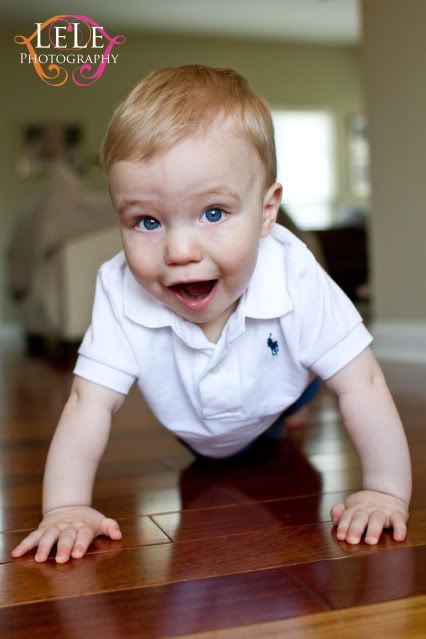 You may ask, what is going on here, I am NOT KIDDING.....GUS was doing yoga moves!!! He was totally busting out Downward Facing Dog!! Many of you may know, I teach yoga, so this was cracking me up!! Looks like all of that yoga Ashley did while she was pregnant made an impact on little Gus. :)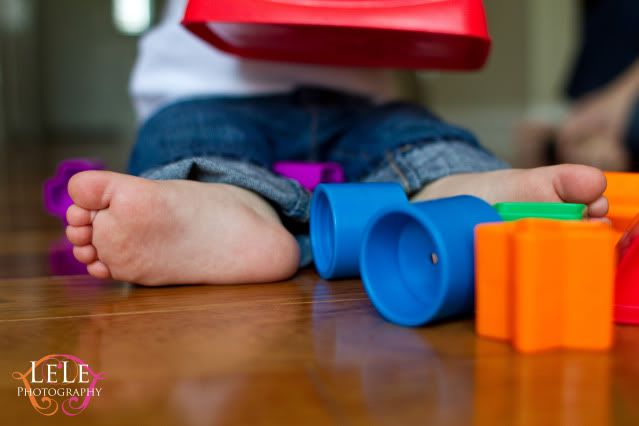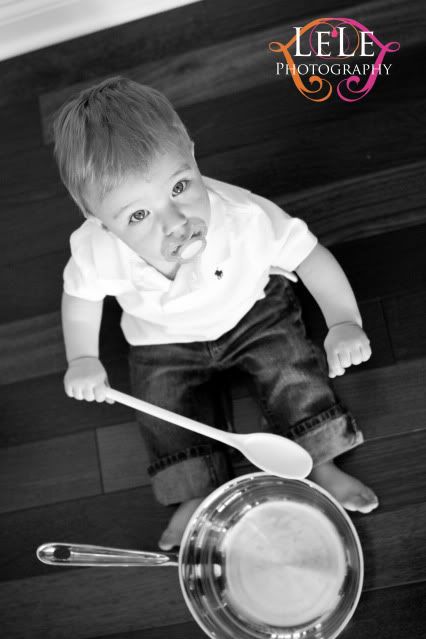 Mama's Boy......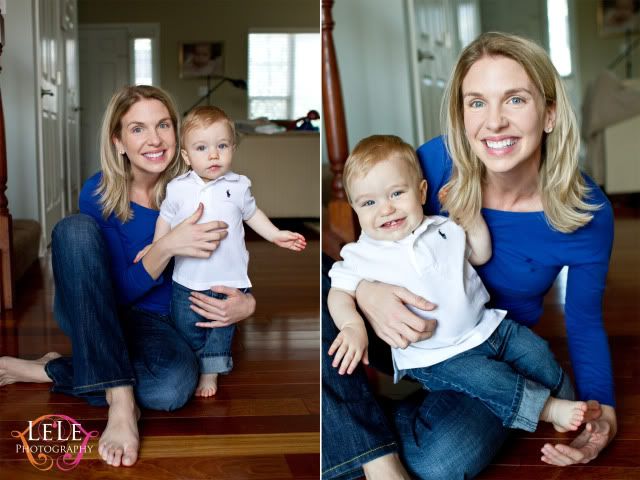 We love you guys, and the next time we see you will be for little man's 1st Birthday!!! We can not believe it!!! :)