LeLe Girls and Jasmine. No Big Deal. ;)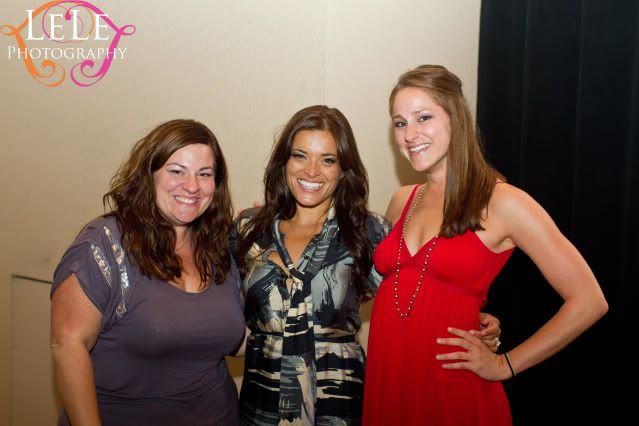 Ashley's excerpt:
Where do I even begin!? I mean really. Have you ever had someone that you looked up to so much? Someone who was an inspiration to you. Someone who you felt like you knew, because you felt so strongly about the same topics? That person to me is
Jasmine Star
. If you are not a photographer or from Orange County, you might not know who she is. She is a fabulous, beautiful, outgoing, passionate, husband loving, moment and emotion capturing photographer who has made Jasmine Star Photography a term that all photographers know. Two months ago, I found out she was going to be visiting St. Louis for Kelly Manno's (more about her and her awesome Shot Parties later) Annual Shot Party. I will never forget where I was. I was in the first aisle at the Grocery store. I seriously freaked out. I mean a serious and genuine freak out. My shaky fingers called Kelly Manno as fast as humanly possible. As soon as Kelly confirmed the news, I literally yelled, "SHUT UP!". I had an ear to ear grin across my entire face. I had not been this excited since John Mayer smiled at me while I was in the fourth row. But that is another story for another day. The people around me probably thought I had just won the Missouri State Lottery. Well...that was not the case, but it felt like it. I immediately called my sister and my mom. They could not even understand what I was saying. The excitement did not subside. The anticipation merely grew.
Now let me tell you a little bit about myself. I used to have a full time job, NOT by choice. It was more of a....well I graduated from college, I guess I have to get a "Real" job until this dream really takes off. All I can say is eww. I loved the people I worked with, but an office job is not for me. 7am-5pm, Monday-Friday. ew.
My day at the office consisted of:
6am: Wake Up. Drive in Traffic. Try to make it to work on time and avoid falling asleep after staying up all night editing the night before.
7am: Arrive at work
8am: Leave and walk to Starbucks
8:30am-10:30am: Finish all of my "real job" work for the day
10:30-12:30: Read, Research, and Study Photography Blogs, Photographers, Technical Information, email LeLe clients, call LeLe Clients, Book sessions, listen to Pandora, and blog.....ummmm....pretty much stuff I probably should not have been doing.
12:30-1:30: I would take my lunch break by changing into work out clothes and running in Clayton and Washington University.
1:30-2pm: Change clothes, eat my lunch and maybe complete any other work that came in throughout the day
2pm-5pm: (See 10:30-12:30 Description)....oh and sometimes I might catch an episode of The Hills on mtv.com.
5pm: Get the hell out of there!
I have to mention that I left for work when it was still dark out and left the office to go home when it was getting dark. It felt like I was missing out on my life while I was trapped in my office.
(I know....you are thinking...that is so bad. But it was the only way I could physically get through the day with out feeling like my brain was going numb with boredom. Don't tell!! :)
Jasmine Star was one of these photographers' blogs that I followed daily. She is funny, quirky, stunning, fabulous, and talented would be an understatement. Her photographs moved me. Her blogs brought me to tears. Her business strategy was something that I got. I got it. I understood it. Her love for what she did....I felt it. I felt it to my core. On her blog, she lets others into her life. This is one of the reasons I felt like I knew her, her husband and her cute little dog, Polo. Her story is inspiring. I connected with it. This is what she does, she connects with other photographers, with brides, and lots of other people along the way who could probably care less about photography.
Now for the day of the Shot Party. A play by play. You might be thinking to yourself...holy cow this is a long blog, but that is okay....I have a lot to say.
The morning of the shot party I woke up for my yoga class feeling good. I went home and tore apart my closet. I needed something casual, but fabulous, and of course....it had to go with my cowboy boots (which is a staple of what J* shoots in). Yes. I am totally okay with being a total dork. It's cool. :) After I texted about 4 outfit choice pictures to my friend, I finally narrowed it down and made my way to Ameristar for the Shot Party.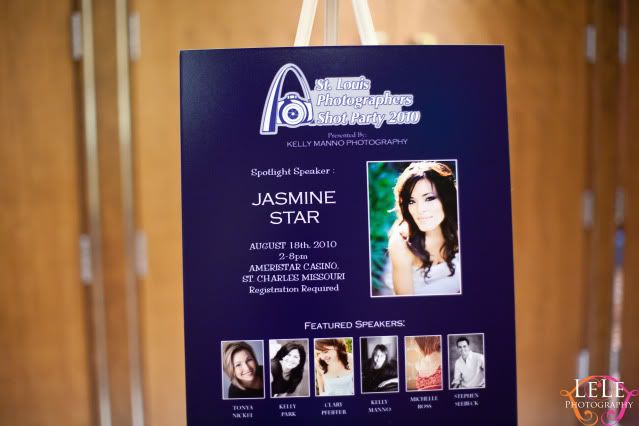 Alicea's excerpt:
Walking in the St. Louis Shot Party yesterday I was a little nervous, excited and anxious. I was immediately at ease when
Kelly Manno
flashed her big grin and hugged us. We listened as Kelly told her story of how she had the job she always wanted in radio, and then everything changed when she had her son. Shortly later, she decided to buy a camera and start shooting. There were a lot of people around her who would not help her and made fun of her. But she kept on keeping on and refused to give up. Fast-Forward six years, and she is now a well known St. Louis Photographer. She has made a habit of helping photographers starting out. Three years ago, she conceptualized the idea of a "Shot Party". It was a way to get photographers together and combine part workshop, part shooting, and part networking! Always one to outdo herself, this year she came up with the idea to make it bigger and badder by inviting Jasmine Star to be the guest speaker. Kelly had a vision of a wicked cool photographers "seminar" and she pulled it off. Hook. Line. Sinker. Thank you, Kelly, for the support, the guidance, and the knowledge you have given us and everyone you meet. Thank you for being you.
P.s. I love the way she calls us her LeLe girls! :)
Back to Ashley's Story:
After Kelly's introduction, we attended two classes. Moments before our second class started, Jasmine Star and Jd walked thru the door to sit in and listen. I suddenly felt like I was about to be sick. I looked back at Alicea, and I said, "What do I do!? Do I say hi?" Then I heard Kelly's voice yell out, "ASHLEY! Get over here....." As I walked over 1/2 way embarrassed and 1/2 way so excited that Kelly had called my name, Jasmine hugged me immediately! She had the same ear to ear grin across her face as I did. I tried to tell her what her work meant to me and how she is such an inspiration. I honestly have no idea what I was saying. I was truly Starstruck. As the words were mumbling out of my mouth, I could feel the tears building up. I thought to myself, "Really!? OK....don't do this. No tears." I think she could see it in my eyes, because she was so genuine in saying her thank yous. She must have hugged me about two more times, not that I was counting. My day was officially made.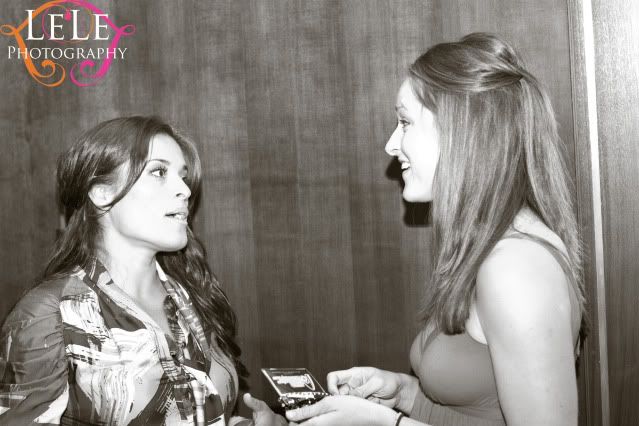 After class, I had regained my composure. Alicea and I walked back towards Jd and Jasmine. I let him know I was back to being my normal self again, and he laughed. We talked about all kinds of stuff from blog posts, to St. Louis, to shooting our upcoming Destination Wedding in San Fran/Napa this October to how I one time accidentally called a client's dog Polo (which is the name of their dog).
After our chat, it was the part of the shot party where we break into groups and shoot models for about 30 minutes. Our Shot Leader was the oh-so-fabulous,
Clary Pfeiffer
. I love her, and I could not have been any more excited to be shooting with her. I mean look....what is not to love?!: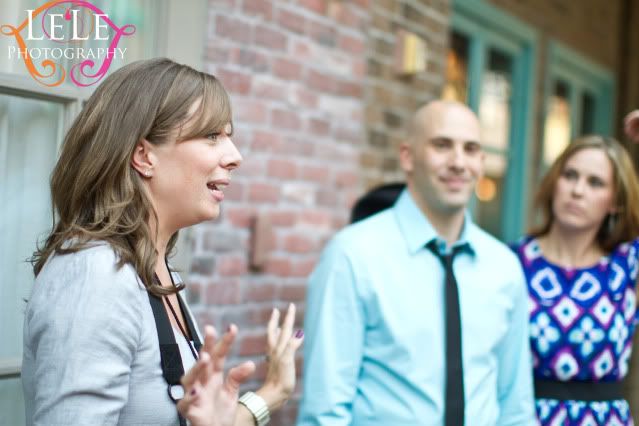 Here are some of our faves of our fabulous models......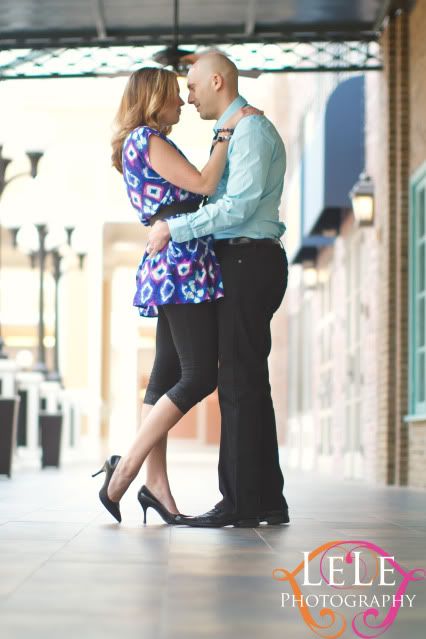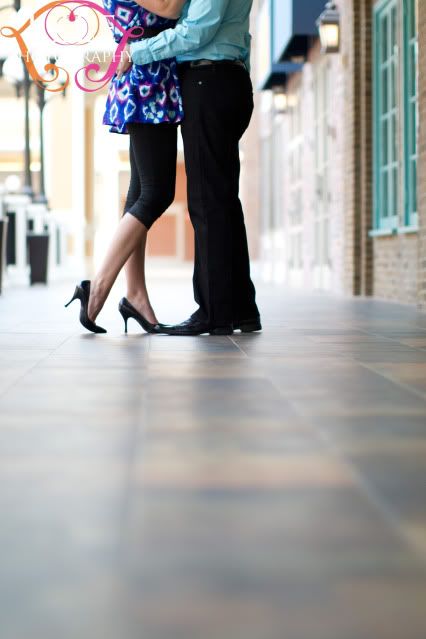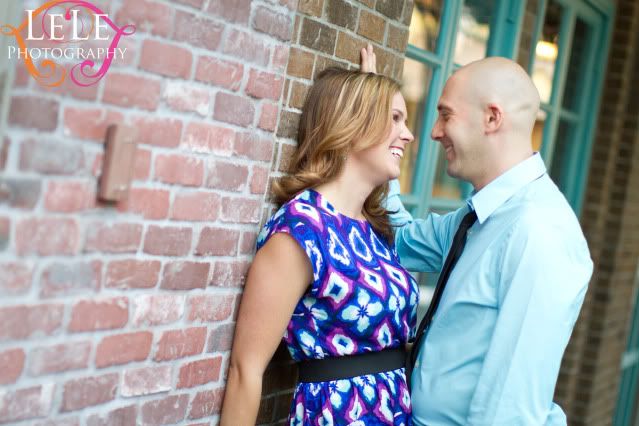 *Our favorites of the day*
Alicea's view....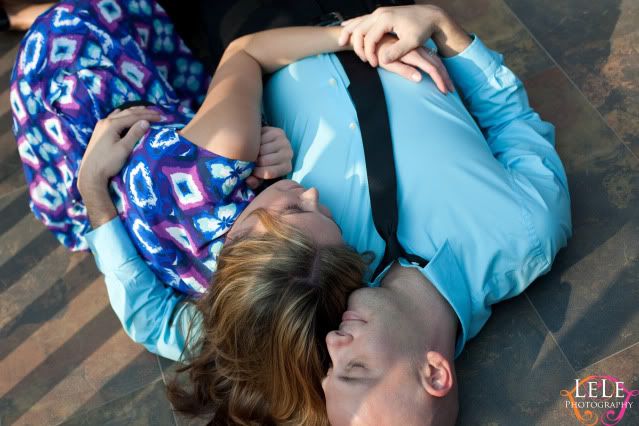 Ashley's view.....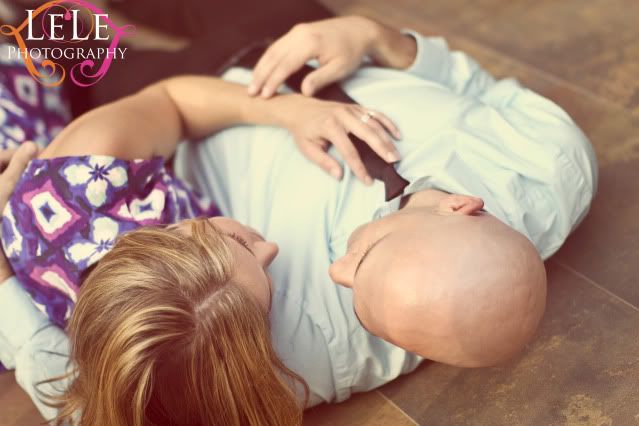 One of our good friends,
Donna Harris
(Hair Stylist, Wife, Mother, and Photographer Extraordinaire) was in our group. As you can see......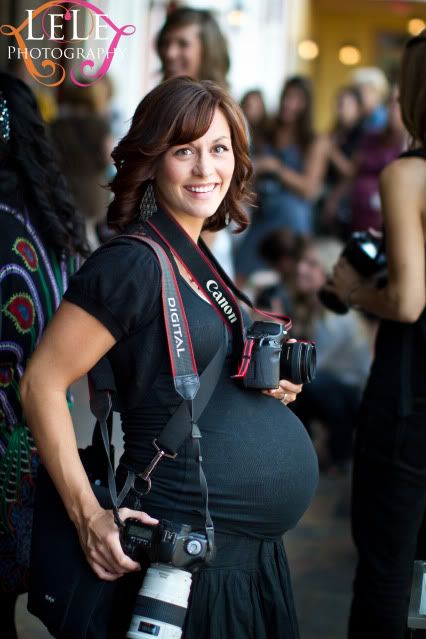 she is very pregnant. Her due date was actually the DAY of the Jasmine Star event. She was determined to not go into labor the day before or the day of. There was no stopping her. I am happy to say that she made it through the entire day.....okay baby....you can arrive any time now!
While we were shooting....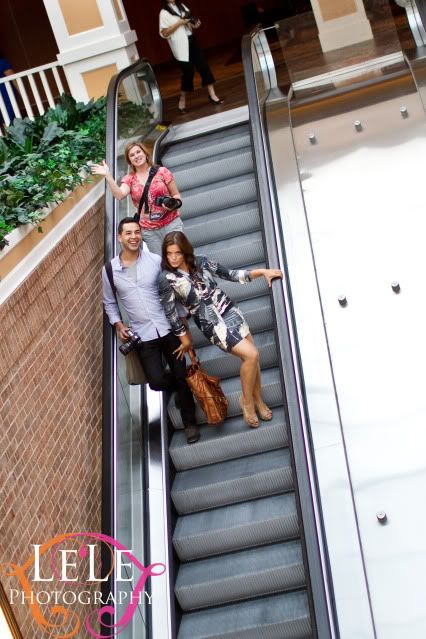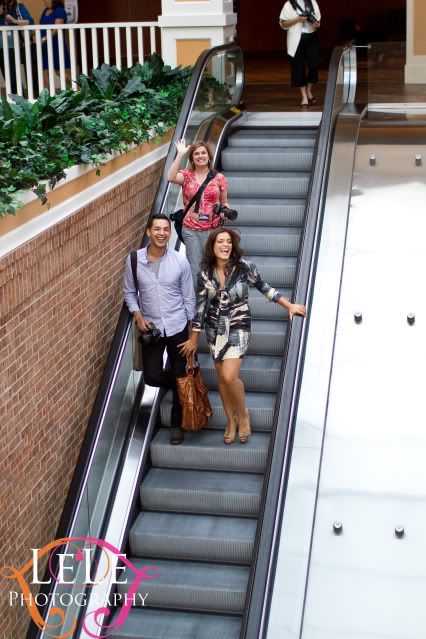 This is what a shot party looks like from a distance.....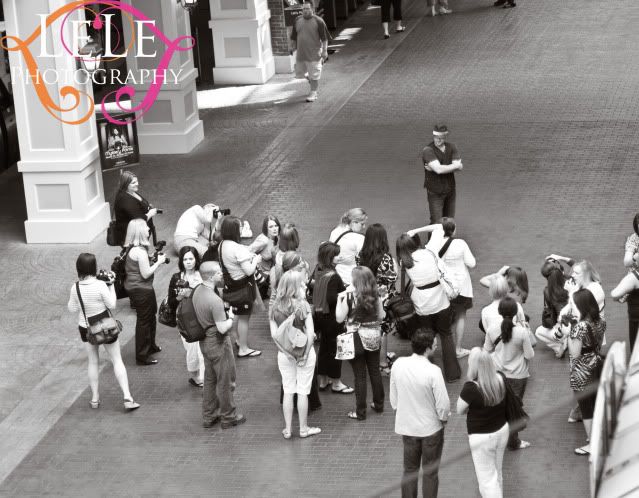 After shooting and dinner, I grabbed my glass of wine and cozied into our front row spots for the main event.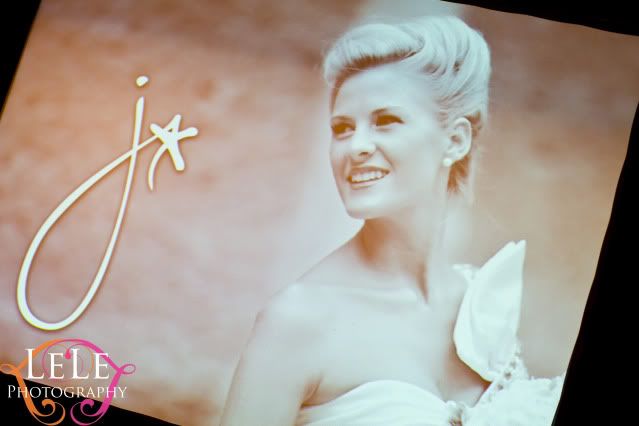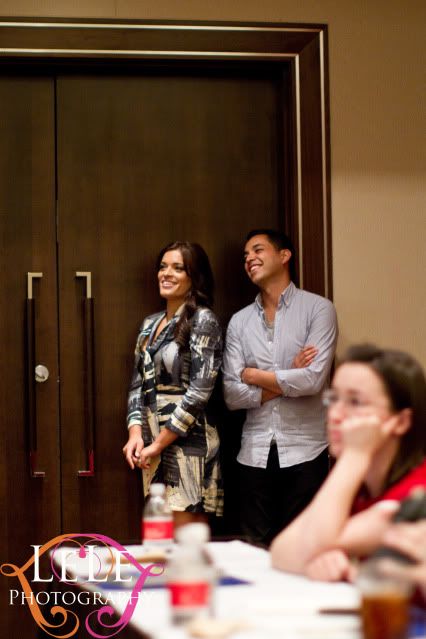 Jasmine told her story, which I already knew....BUT it was very awing to hear the real deal from her. This is the story in a nutshell. She had a full ride to UCLA Law School. During her Junior year of College her mother was diagnosed with Cancer. It had gotten pretty bad. Really bad. Jasmine sunk into a depression. With out consulting anyone, she left law school. Up and left. She had to move out of her awesome scholarship paid for apartment in LA, and it was back to mom's house. Shortly later, her boyfriend, Jd, proposed. They tried to plan the wedding in six months hoping to ensure that her mother would be able to walk her down the aisle. She planned a destination wedding in Hawaii. With out knowing much about photography, she endlessly google searched for a wedding photographer. Twenty pages into her google search, she found David Jay. Little did she know, this man was going to play a major role in her future. It is one of those "everything happens for a reason" kind of moments. Something funny happened though. Against what the doc had to say and against all odds, her mom started getting better little by little. Jasmine called it "a good, down home, miracle". On that unforgettable day in Hawaii, Her mom stood by her side and walked her down the aisle towards her future with Jd.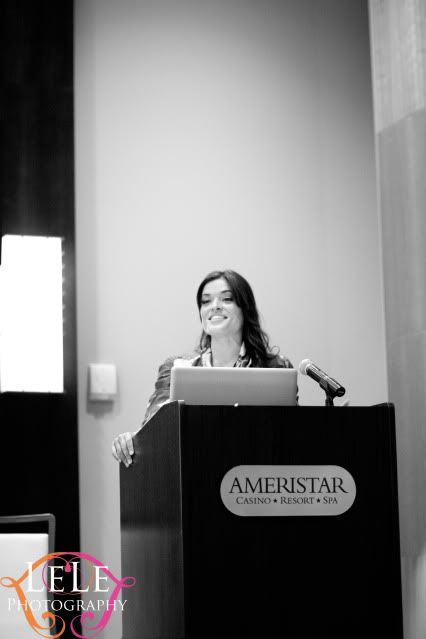 Jasmine and Jd had about 20 guests around a long head table at their reception. David Jay sparked something inside of Jasmine at that table. He put together a Day-Of Slideshow to show the guests moments throughout the day. He turned his laptop around at the table and the tears started flowing. The kind of tears that Oprah calls the "ugly cry". Through the sobbing, Jasmine realized she wanted his job. She wanted to be there on the most important days of people's lives. She wanted to have that ability to make people cry (in the good way) by simply showing them the love that she was documenting. She never said a word about it to anyone, not even Jd.
Months later she had the opportunity to return to Law School. Jasmine turned it down. Jd asked her, "Well....what do you want to do?" To his complete shock, she said she wanted to be a wedding photographer. He was floored. He did not see that coming at all. What he said next changed her life, and it struck a chord in me as well.
He said, "I would rather see you fail at something you love, than succeed at something you hate."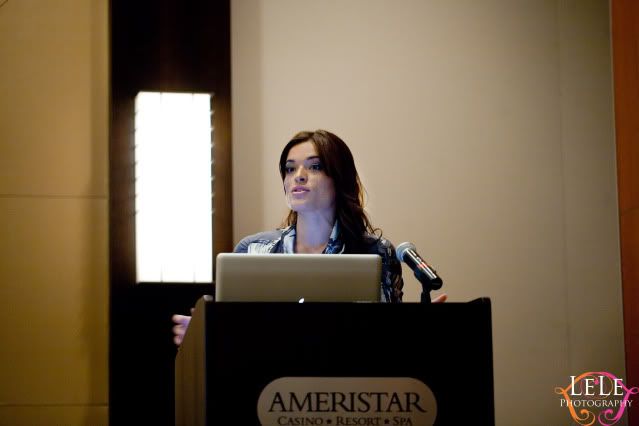 Wow. That was moving.
Jasmine
went on to talk about her failures, hardships, and not having anyone in the business as a friend. All she had was herself (and Jd of course). The thing is, she was herself the entire time. People loved it. People gravitated towards it. She loved what she did. She also said something else that hit my heart.
She said, "Why do we work so hard at being unhappy?"
Think about it. We only have this one life. We have to LIVE it. People often work SO HARD at jobs that they hate. I decided last November to stop working hard at being unhappy. I had the option to continue working that full-time job I dreaded or second shoot a wedding in Aruba and not come home to a job. Here's what happened: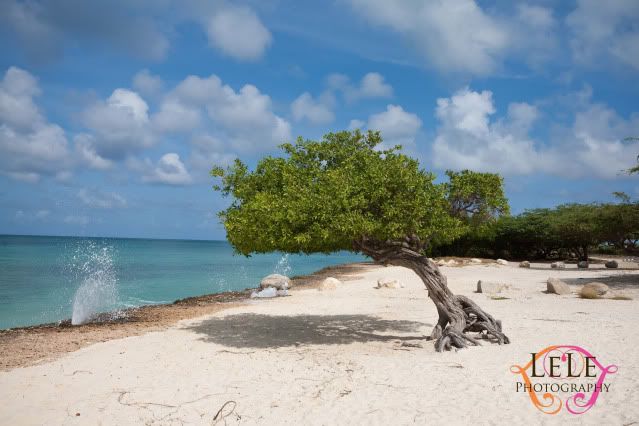 Jasmine also took her future into her own hands and decided she was going to try to succeed at something she loved. I look up to her for this. More than I could ever put into words.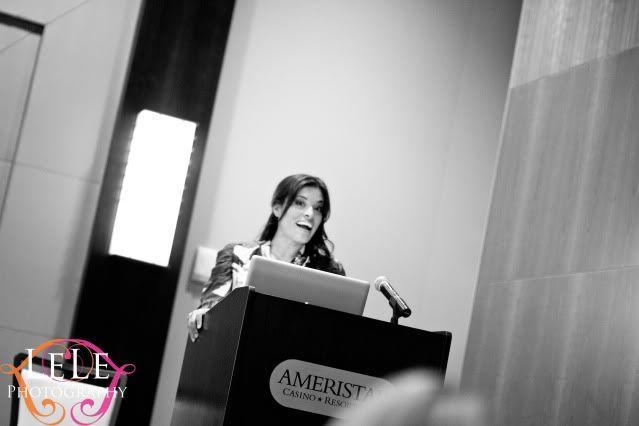 She then went on to talk about some awesome photography marketing stuff. The entire time she was talking, it felt as if she was talking to me. I constantly reminded myself, I am so lucky right now. I wanted to take each moment and remember it. I was so grateful to have that opportunity with my sister. I feel beyond blessed to be doing what I do. Not only to do what I do, but do it alongside my sister and best friend. Of course, I still have bad days....but it is little moments like this that I have to remind myself of. I am thankful.
I am going to leave you with something else that she said that really hit home.
"You are only able to get what you want based on how bad you want it."
I want it.
From a girl who was attending UCLA Law School on a full ride to a woman who took a chance, found where her heart is, pursued her passion, and is now on the "Top 10 Wedding Photographer in the World" list.....keep rocking it out and doin' what you do!
Thank you
Jasmine
and Jd for finding the time to make it to St. Louis. I hope to one day attend one of your workshops in your stomping grounds. :) But until then......"Much love and appreciation" from STL to CA. :)
Me with Jasmine. This is going in my office. Forever. :)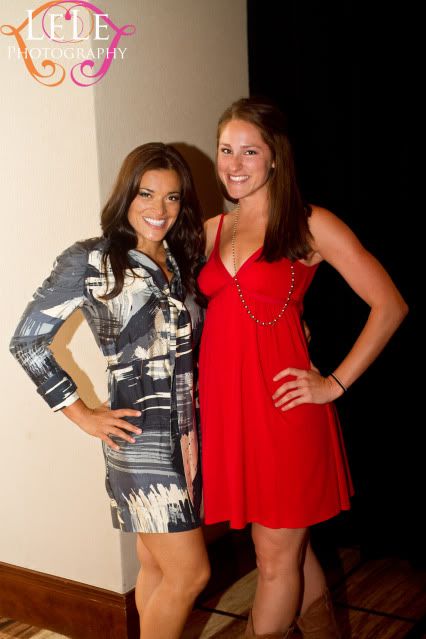 Alicea with Jasmine: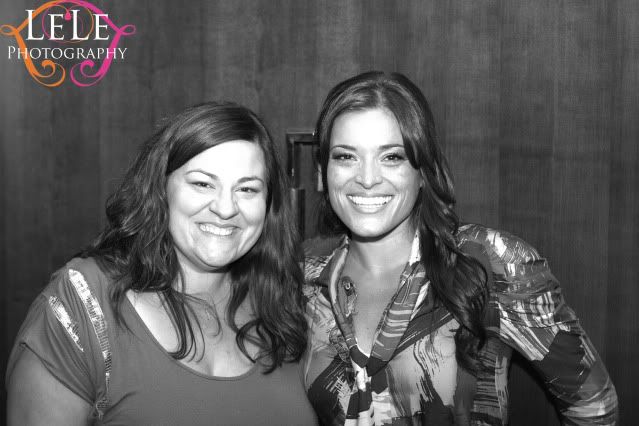 Alicea, the hairdresser and detail queen.....of course had to fix Jasmine's hair for her. Seriously....this girl will go up to anyone and ask to fix their hair. Priceless. By the way....Jasmine, would you like a personal traveling hair stylist??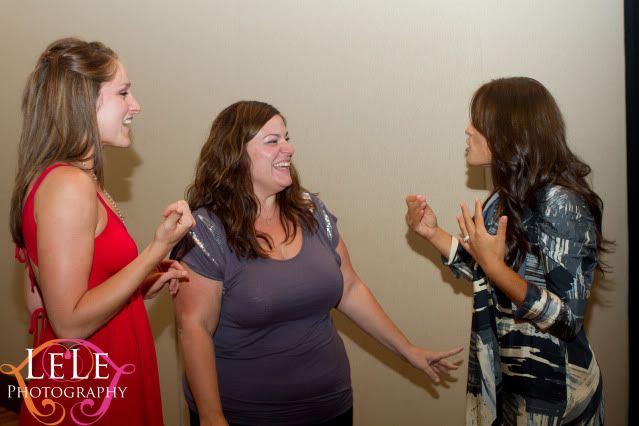 Omg. How did this end up on here.... heheheh....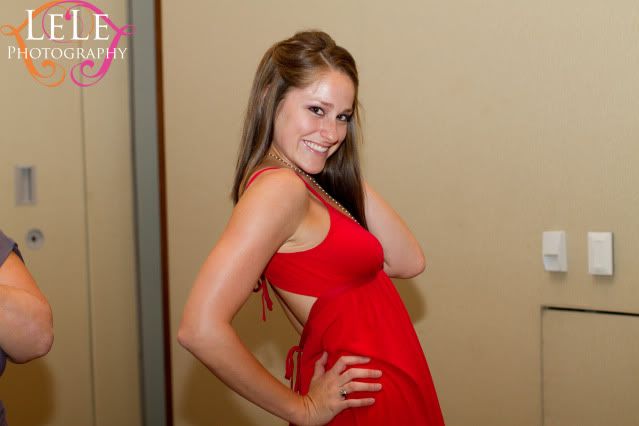 Jd and I with the "squinty" smile as he called it...