From the moment we arrived at Stephanie's home, we knew this wedding day was going to be a beautiful day. The ceremony had not even started, and Stephanie's parent's home was already filled with the aroma of roses (pale pink, of course, to match the color scheme of the wedding), the laughter, gossip and chit-chat of bridesmaids, and details, details, details!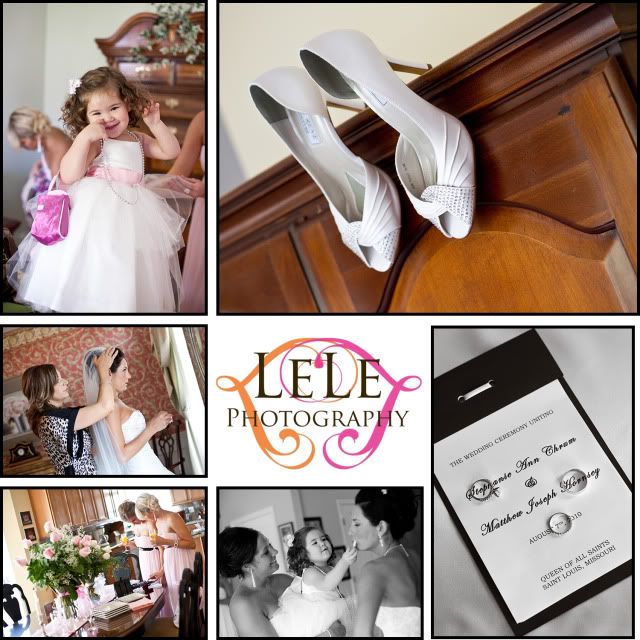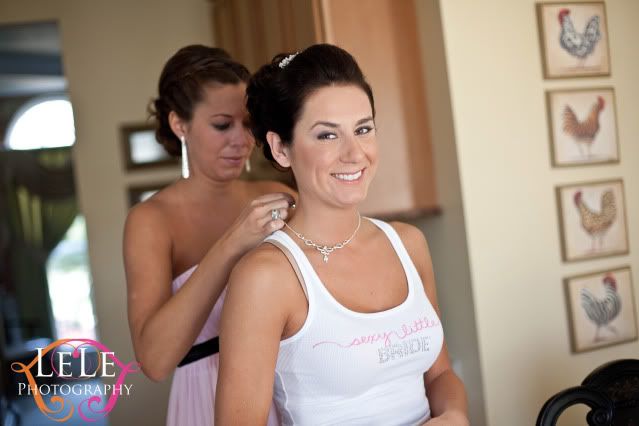 Look at this dress!! If you are a bride looking for a wedding gown, I can not stress enough how much I recommend
Clarice's Bridal Shop on Hampton
!! Make an appointment with Katie. She will seriously have you in a dress that looks like it was made for you. This dress was no exception. It was perfectly perfect.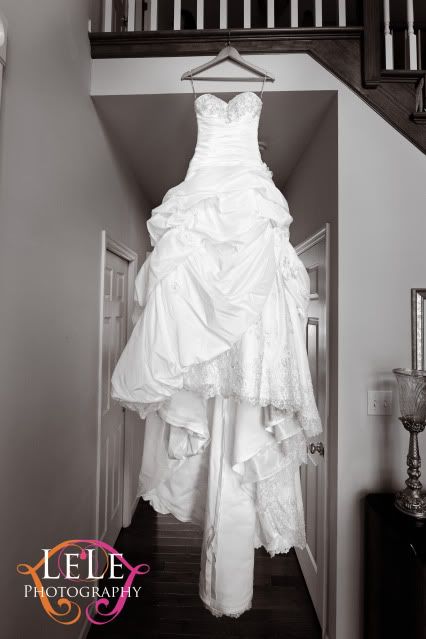 This is one of my favorite moments of the day. Do you remember that old movie with Tony Danza? He is raising his two daughters on his own. No, not "Who's the Boss", but the movie where his one daughter is kind of tom-boyish, and then she does a total makeover and is a knockout. I know....it may not have been the best film ever made, but for some reason there is this moment in the movie that reminds me of these pictures. It is right after her makeover, her date shows up at the house to pick her up, and Tony Danza is standing at the bottom of the stairs waiting to see his daughter all dolled up. Can someone please tell me the name of this movie?? :) Such an emotional moment!!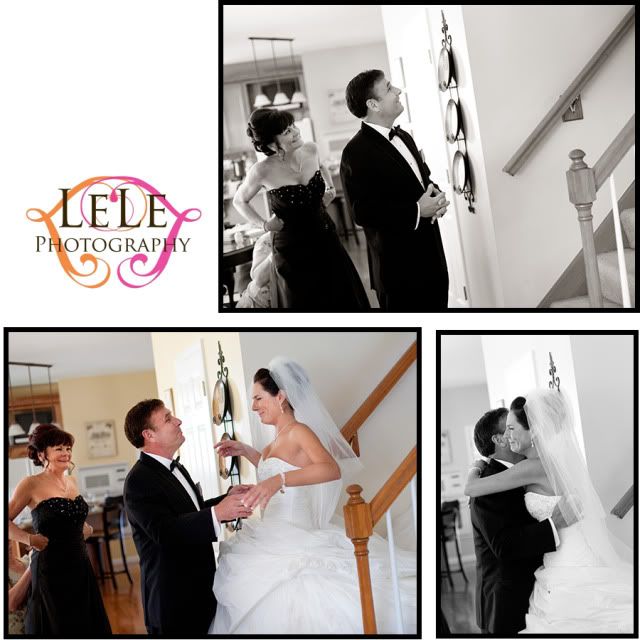 The tears did not subside at the ceremony. As Stephanie's father proudly walked her towards her future with Matt, there was not a dry eye in the building.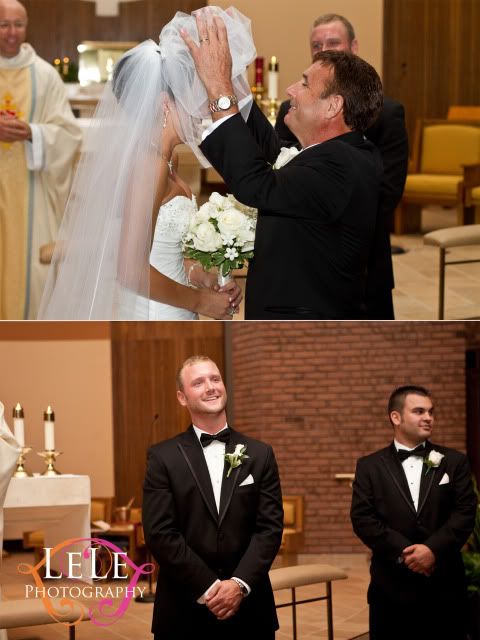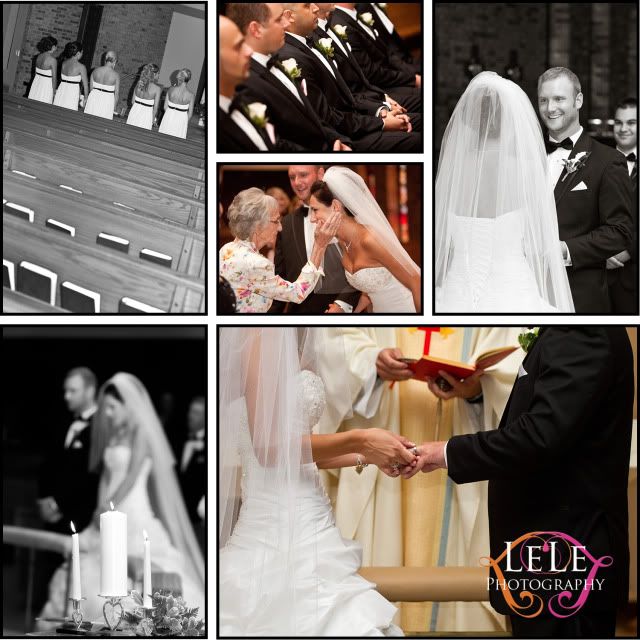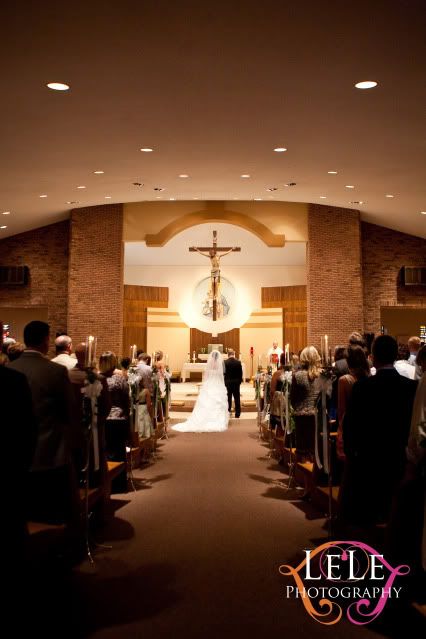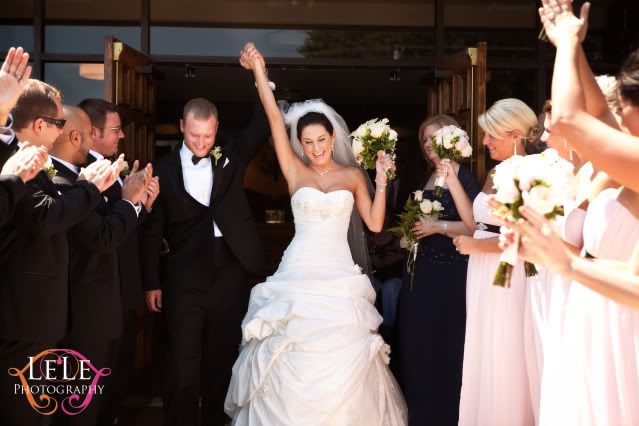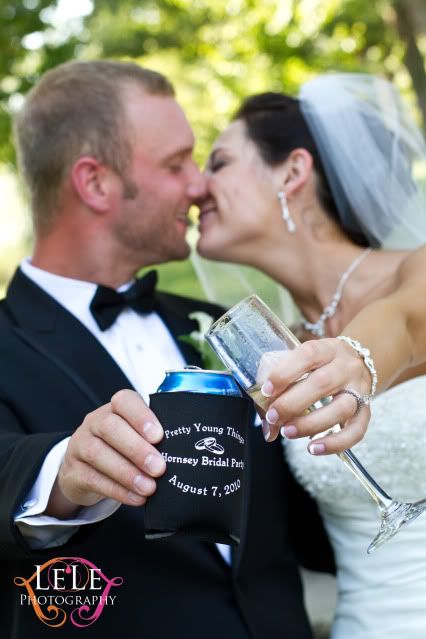 Pretty Bride...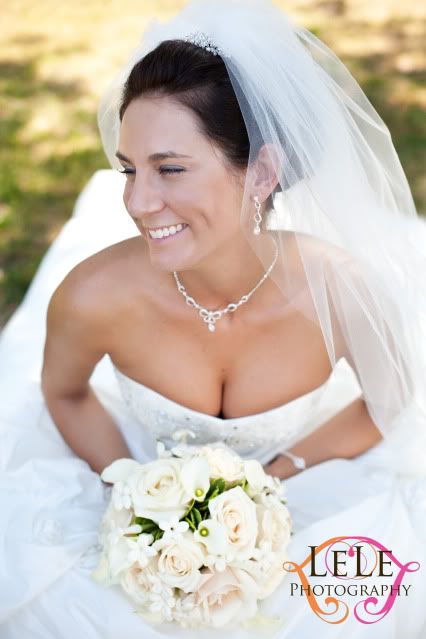 Handsome Groom.....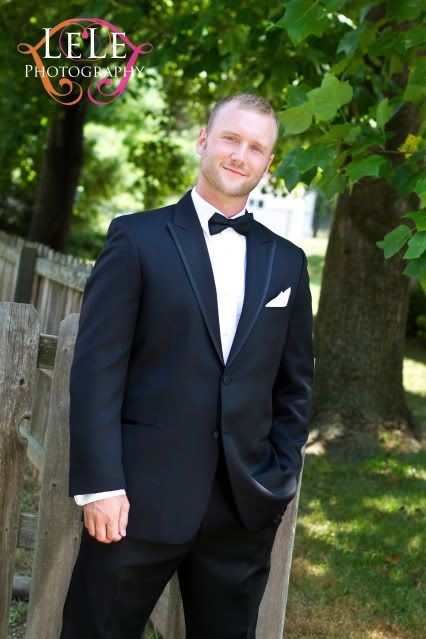 Makes for one hot couple!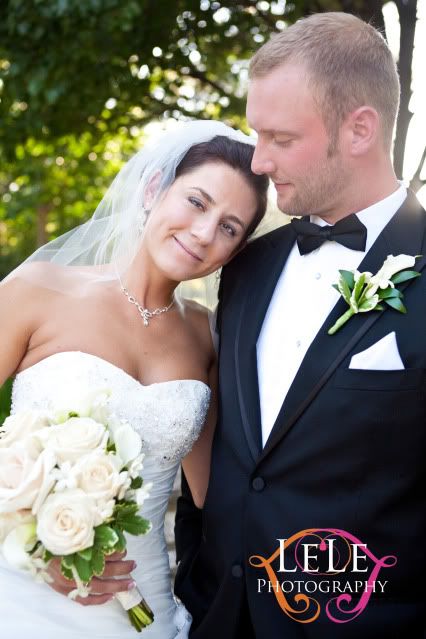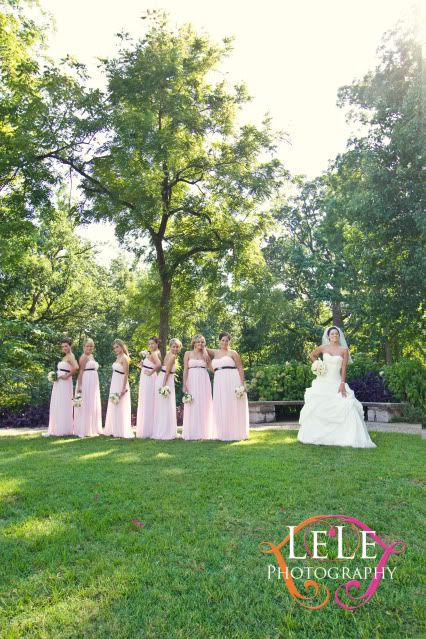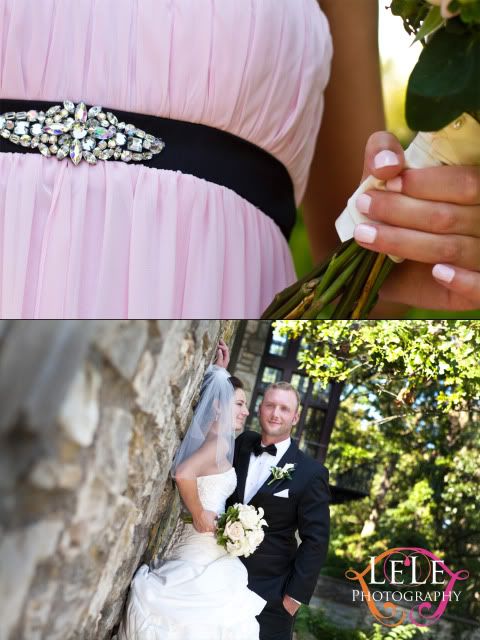 I find it easier to show our couples the poses, rather than explaining them in words. Here is a perfect example.....
Me showing the pose.....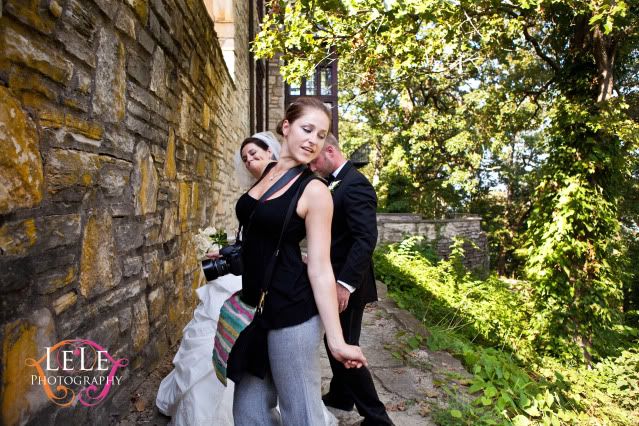 Final product...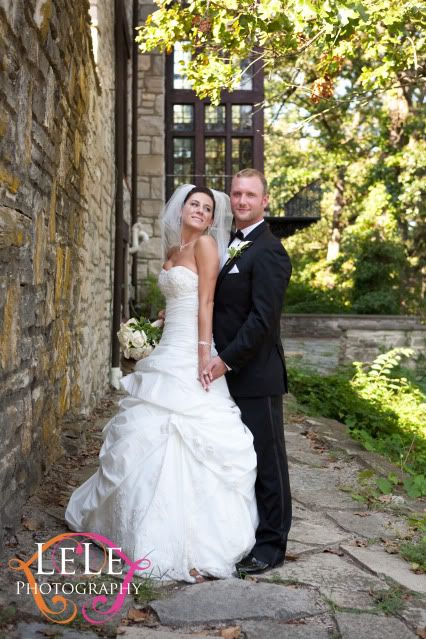 Then off to the party, and what a party it was!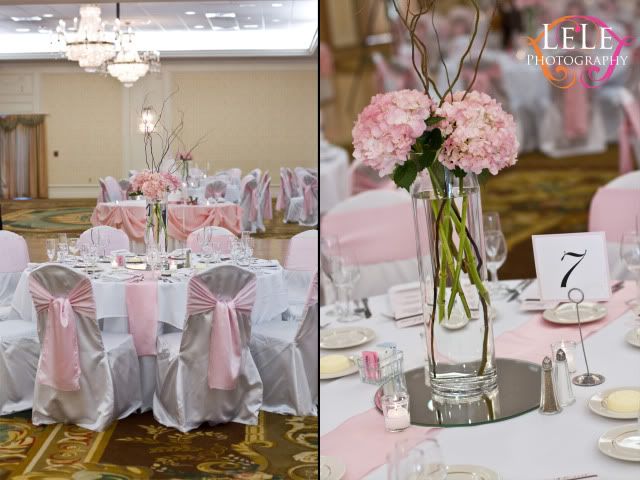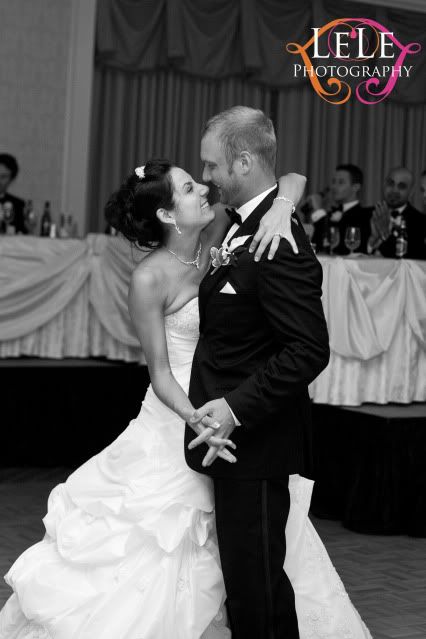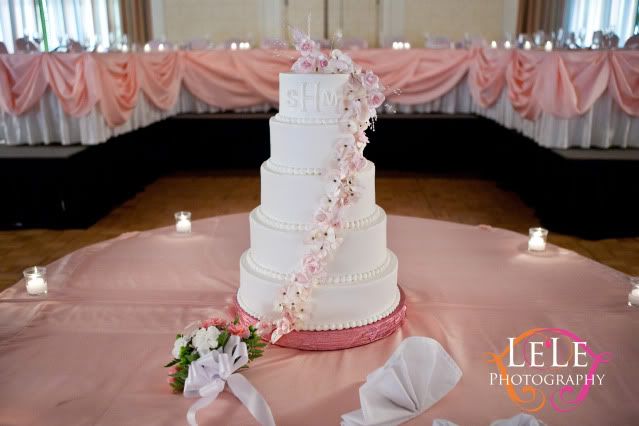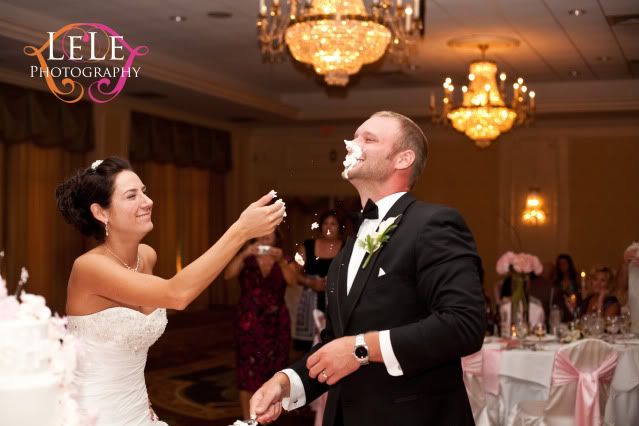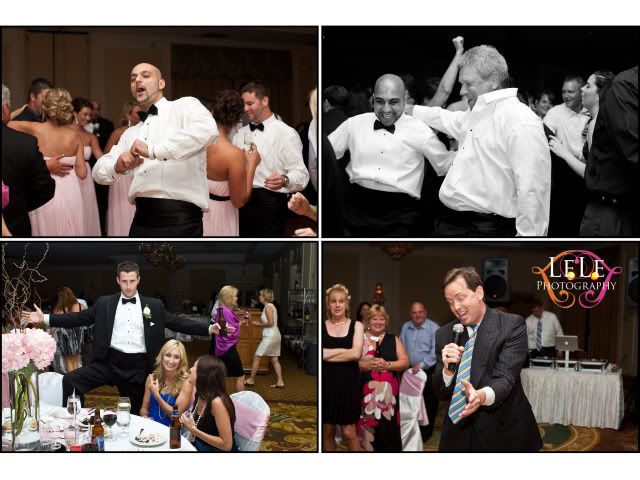 Here is our girl, Katie from Clarie's Bridal Shop. We love you, Katie!! :)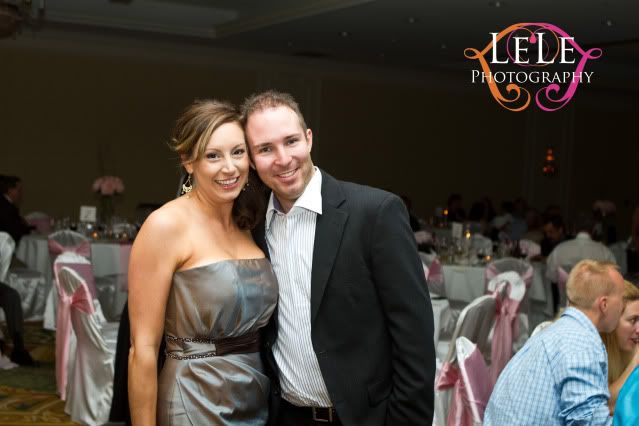 A few months ago, we captured the wedding of Kelly and Chris. Stephanie and Matt were guests at this wedding. They were seated at the infamous "Table 11". Here is a little pic for a flashback reminder....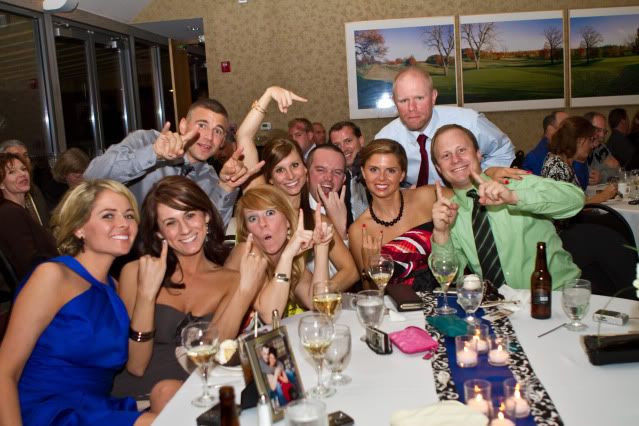 And another pic of Steph and Matt from Kelly and Chris' wedding...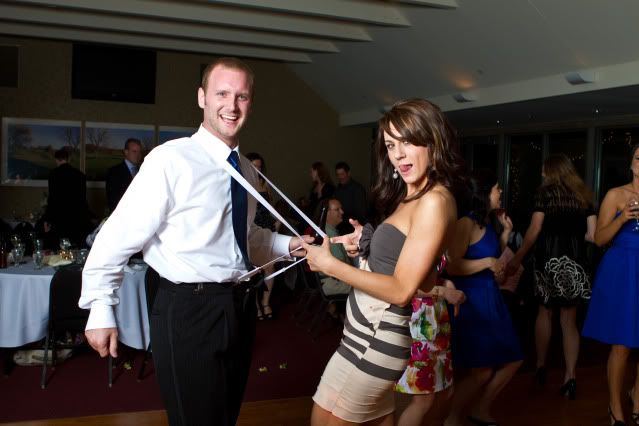 Fast-forward 3 months.....Kelly and Chris and several other party people were seated at THE Table 11. And boy were they excited about it!! People may have been kind of curious as to why Chris and people were slow dancing with the Table 11 sign, but I think these pictures say it all. :)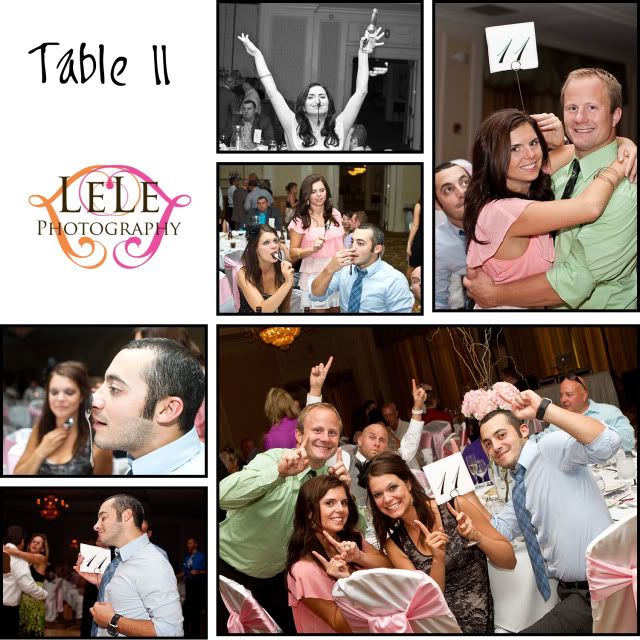 Sometimes I get a little sad when a wedding day comes to an end. We get so close with the couples after shooting their engagement sessions and spending the most important moments of their lives on their wedding day with them. There is a bond formed between us and our couples. But, we will be working with Stephanie and Matt sooner than expected!! They are expecting their first little one next May!!! We could not be more happy for you two!! CONGRATS!!!!! See you and that baby bump for the BirthStory! xoxoxo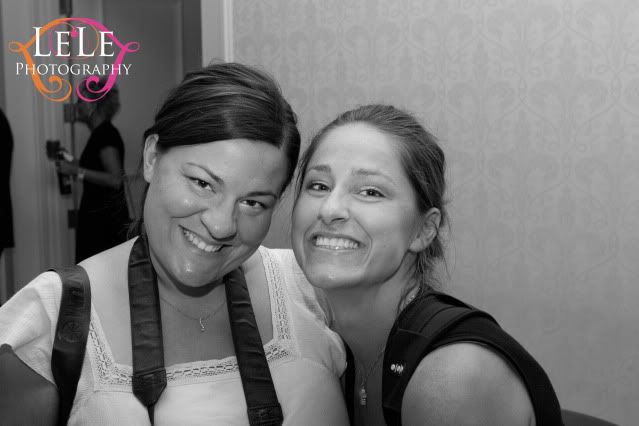 Dress: Clarices
Ceremony: Queen of all Saints

Reception:Sheraton Westport
Seat Covers: Sitting Pretty
DJ: YO DJS: Brian Graves