Ryan and Christine tied the knot in October. I do not know what is not to love about this wedding. Their wedding color is my favorite color.....Purple. Christine's dress was absolutely breathtaking. Ryan was stunned as his eyes welled with tears, and his future bride walked up the aisle towards him. You could see the love he felt for her in his eyes. Ryan has been a friend to me since I was 15. Ten years later, I felt so happy and proud to see him marry such a great girl. They love each other, adore each other, and could not be any better for each other. I was so happy to witness their happiness as this new chapter of their life begins together. Without further ado....the new Mr. and Mrs. Linder.....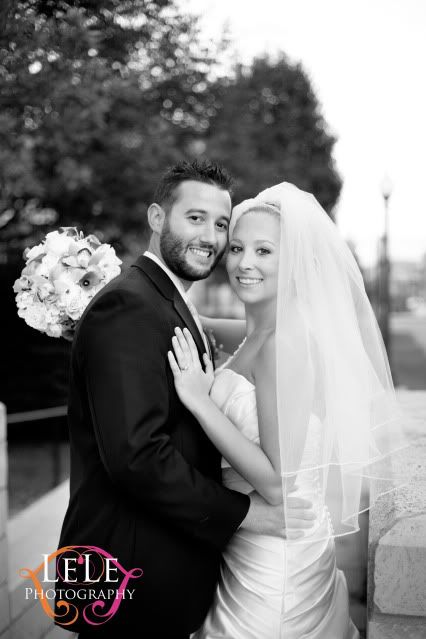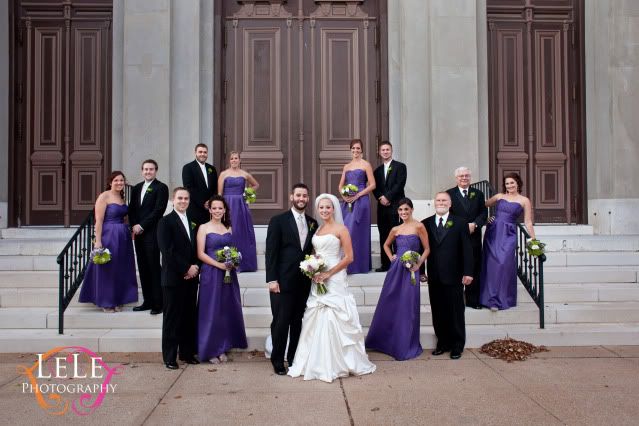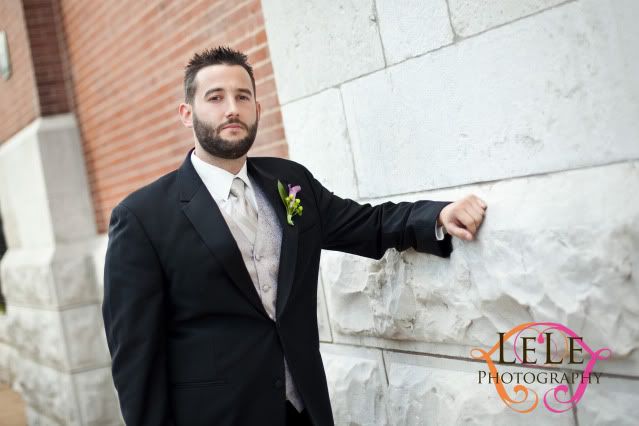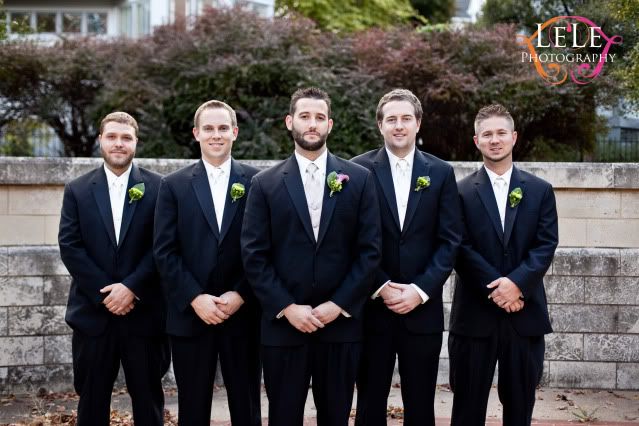 Did I mention how much I love purple???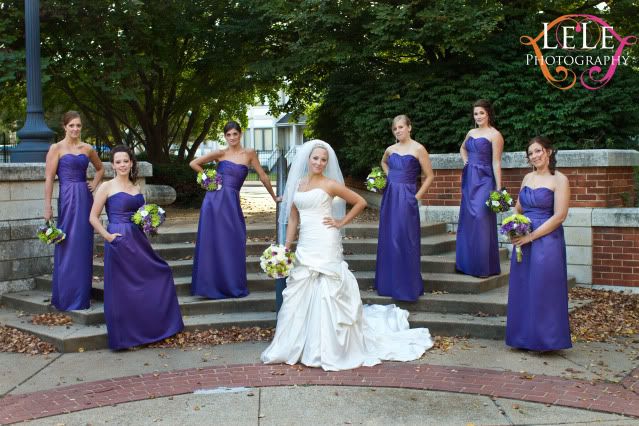 Other things I loved during the wedding......Their rings!! Ryan's mom made a basket of wine for Christine at the Bridal shower. Each bottle was some clever name, and each one had a tag on it. One was for their "First Fight", another for "First Baby", and yet another for "The First Night". That is what these rings are sitting on....their wedding day bottle of wine.
Did I mention how much I loved this dress!?!?!? WOW!!! I could not stop telling her how beautiful she looked! Christine....I meant it! You made a BEAUTIFUL bride!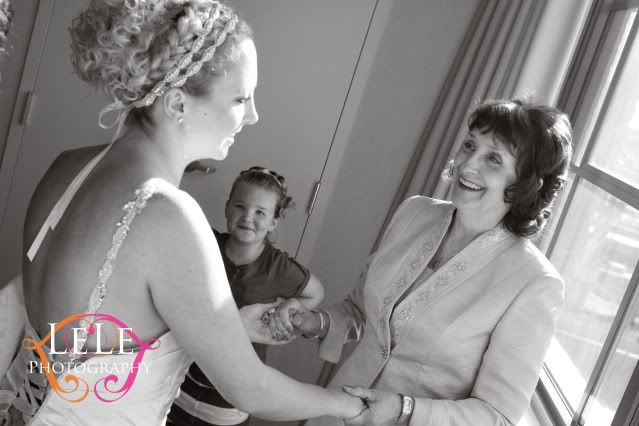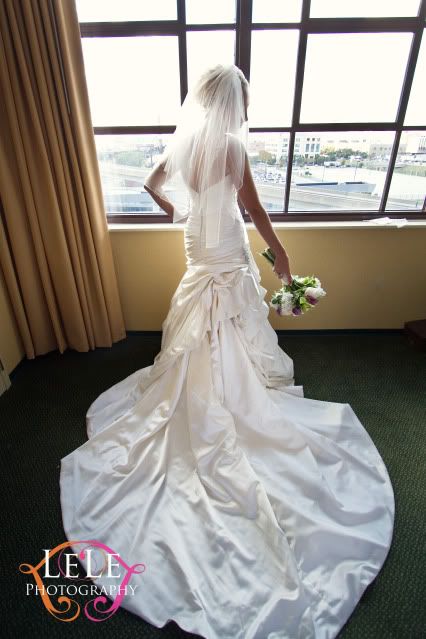 I loved the ceremony location! It was at the Shrine of St. Joseph in St. Louis.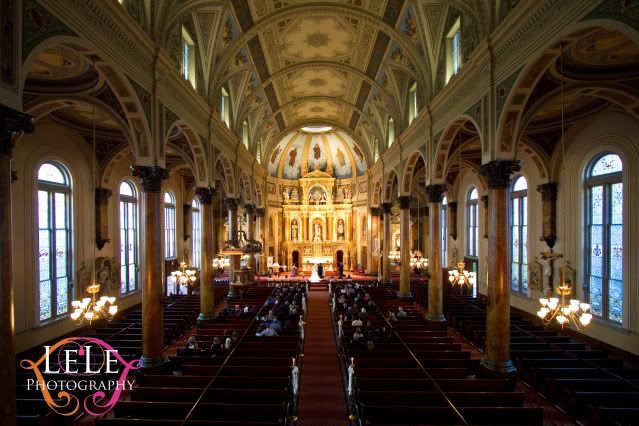 I love their dogs! They were suited up and ready to go!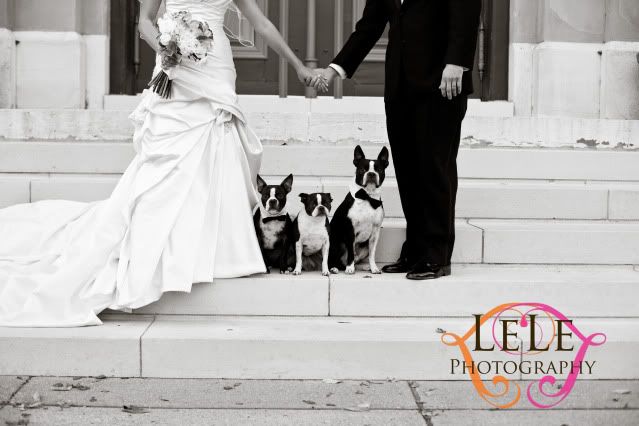 This is Ryan's sister. I made her come outside with me so I could snap a quick mini session of her man and her. :) I love her too.
My favorite. :)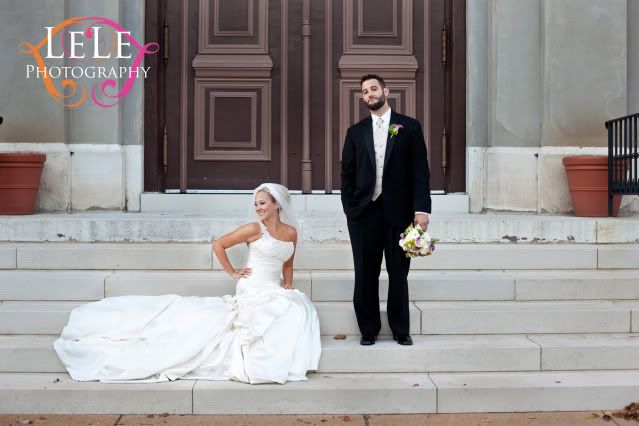 This is my sneak peek. There are so many more pictures to come! I can not wait to show you all of the time, creativity, and details that Christine put into her day!!!