When I write blogs about our weddings, I like to begin by taking myself back to that day. I go through their pictures, and relive all of the moments, As I relived Leigh and Cris' moments....there was one constant. I looked at the pics and there was love. The love oozed out of my computer screen. It was apparent and quite evident in every shot. I love the way these two love each other. Cris has a gentle, adoring love for Leigh. I could see it in the way he held her close and in each emotion filled kiss he showered her with. He holds her on a pedestal and it is very clear he looks at her as if she were the only girl in the world. When I watch the two of them, I see how perfectly content she is, because his actions and mannerisms towards demonstrate that he would never let anything happen to her or Jack. She looks at him, and it is apparent there is no one else for her. She wants him as her man, her husband, her rock.....and Cris reciprocates that same raw emotion of love. I always say actions speak louder than words. No words were needed from Cris or Leigh. Their actions show there is nowhere else they would rather be.
I hope you two had fun on your honeymoon in Punta Cana!! You may be back from the Honeymoon, but the offer is still on the table....if you ever need a vacay photog....we are your girls! :)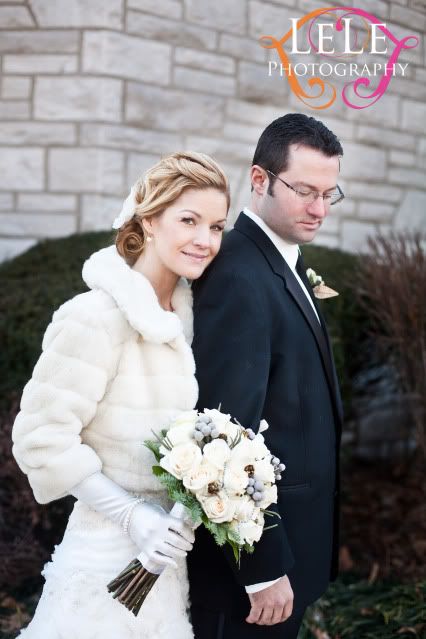 We started out the day by meeting over at Leigh's beautiful home. When I saw her hair and makeup.....I could NOT stop raving about it! LOVE!
As a girl who is quite fond of shoes.....I loved these!!! Dainty, classic, and timeless.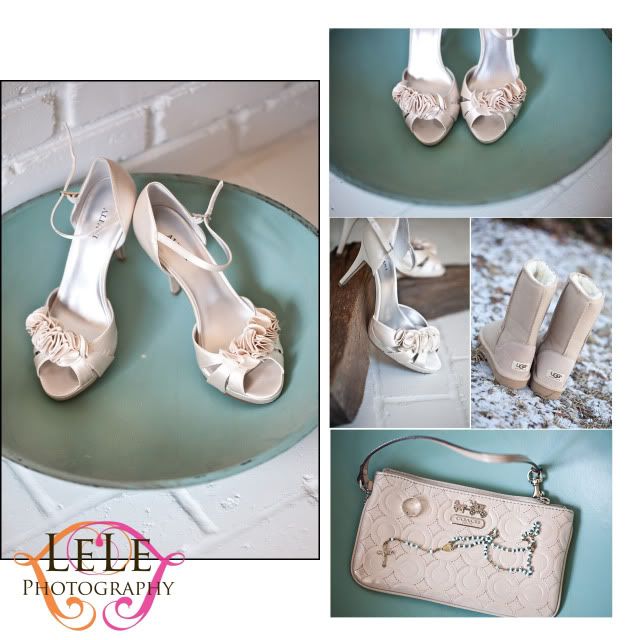 Love the whimsical fluff (Yes, that is a term i just coined, and I think my people at In Style Magazine would approve of it :) ) at the bottom of the dress and the simple beaded elegance of the top! :)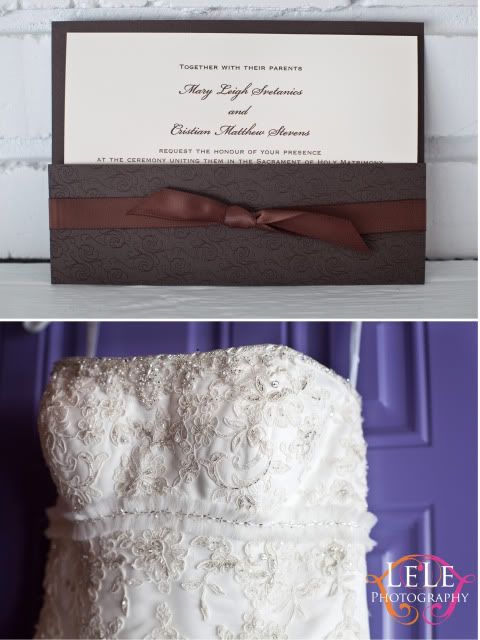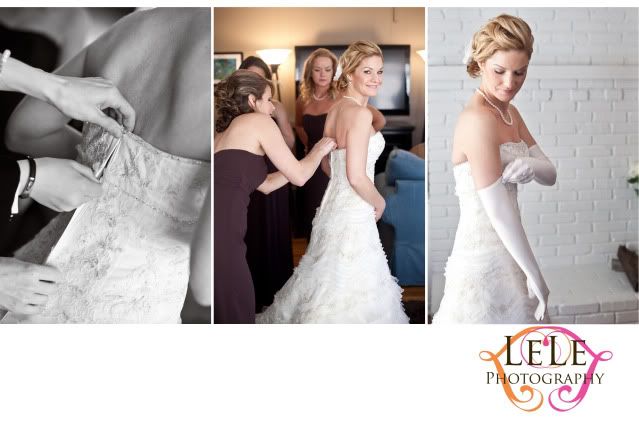 My favorite image of the day! I LOVE this one.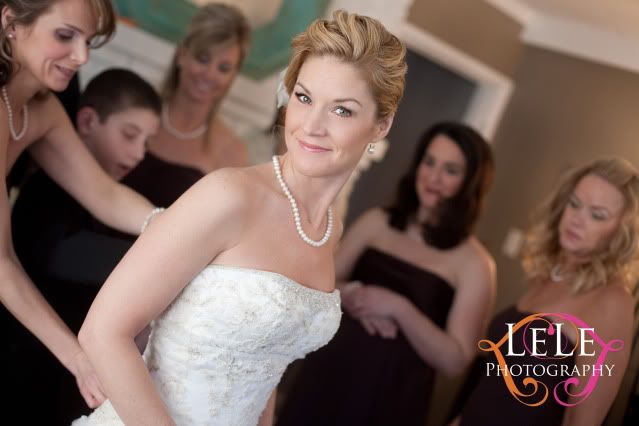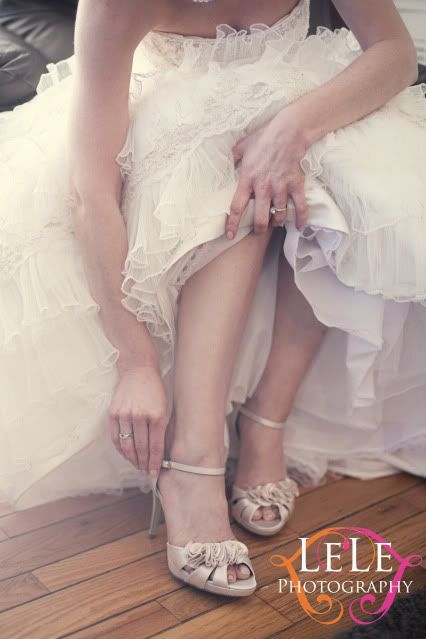 We loved Leigh's hair and makeup: Christy Parson at
Clare's of Clayton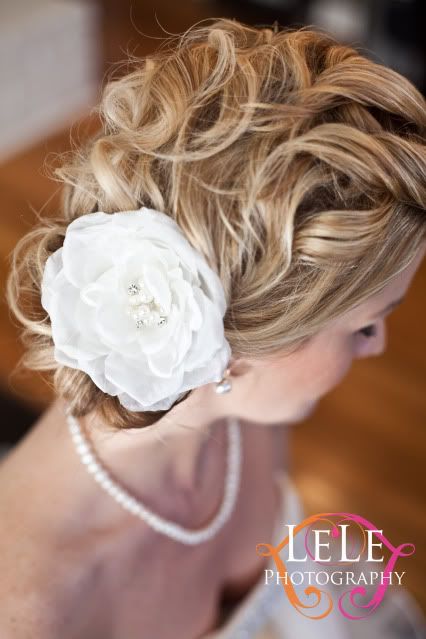 Leigh helped Jack getting ready, and he was there to help her get ready. :)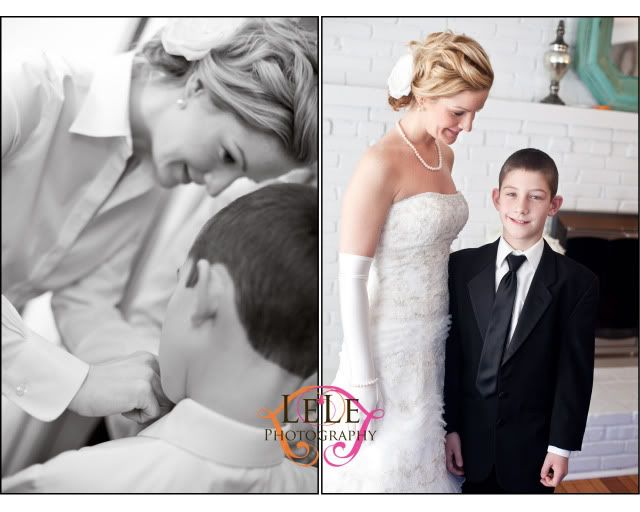 Seriously!?!?!? Classic. Timeless. Stunningly beautiful. You are a knockout, Leigh!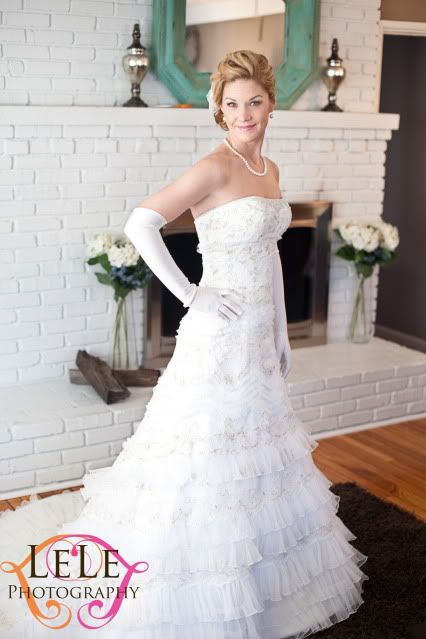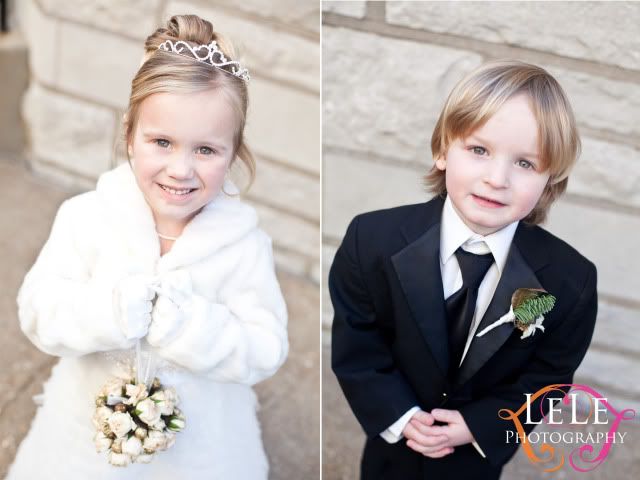 This was Leigh and Cris' favorite moment of the day. After a morning apart, the anticipation built up to this moment of Cris seeing his bride walk towards him moments before they said their vows with their closest family and friends as witnesses.
Best part of getting married December-January....the church is usually still full of holiday decorations and lights, like this wreath....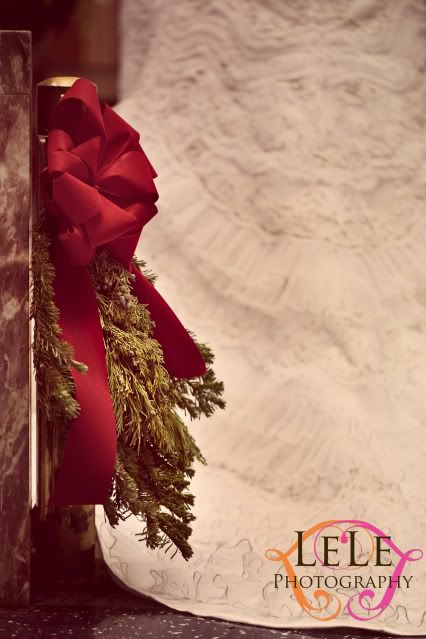 Introducing the new Mr. and Mrs. Stevens......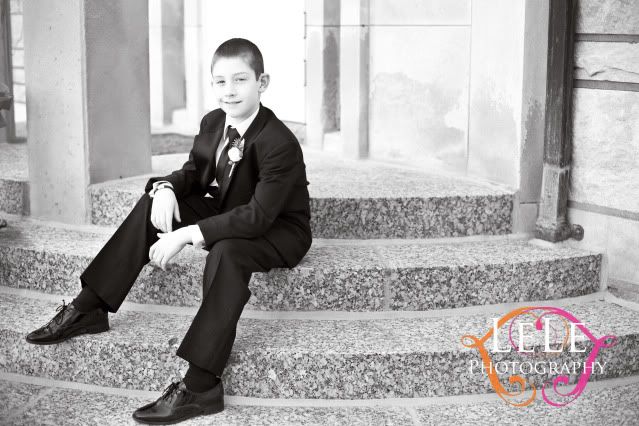 Another fav. of the day.....(you two make me almost forget how cold it was that day.....almost.) :)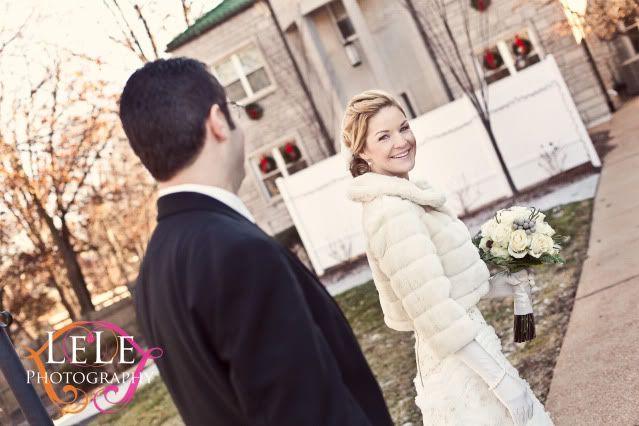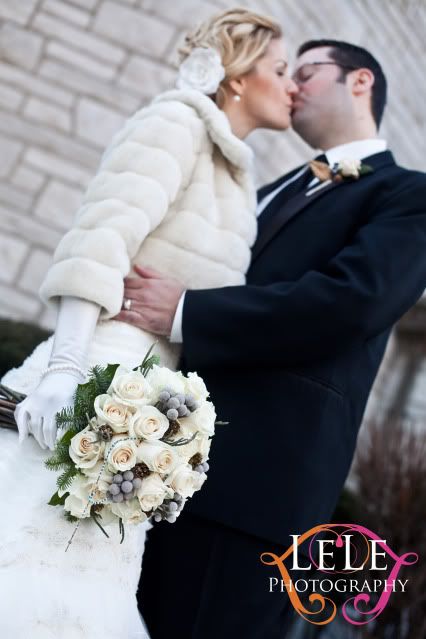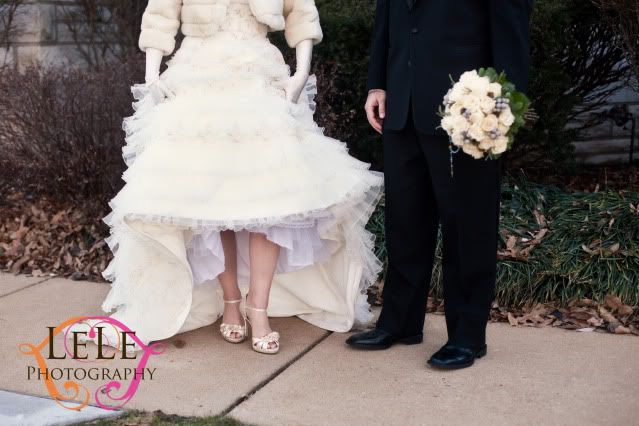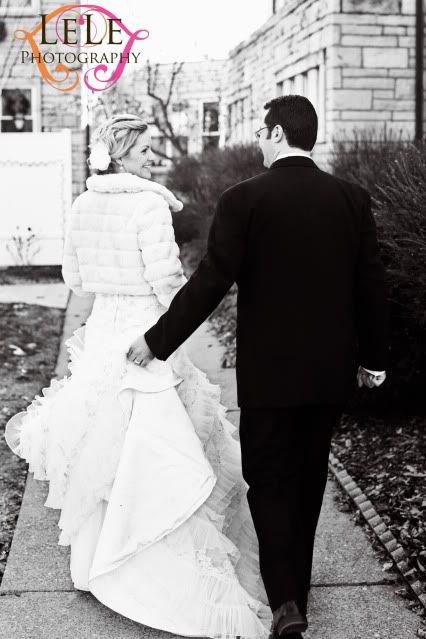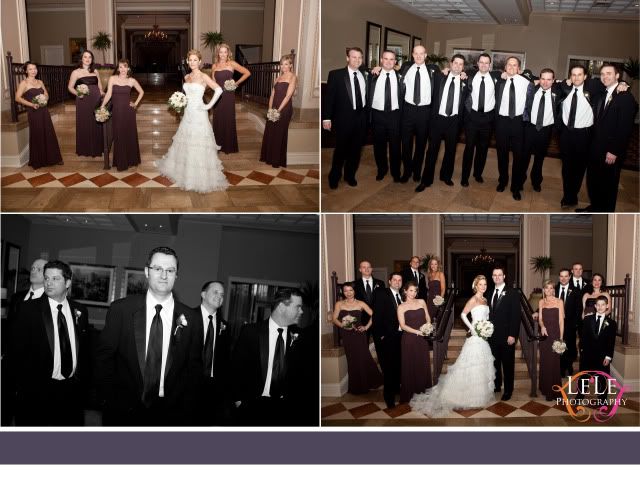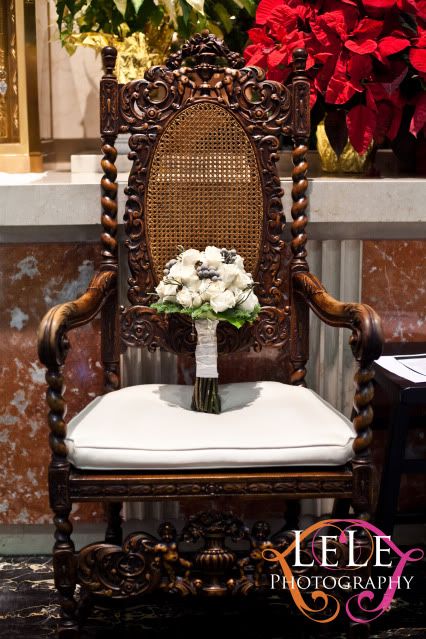 Had to post this one of Jack.....makes me laugh everytime...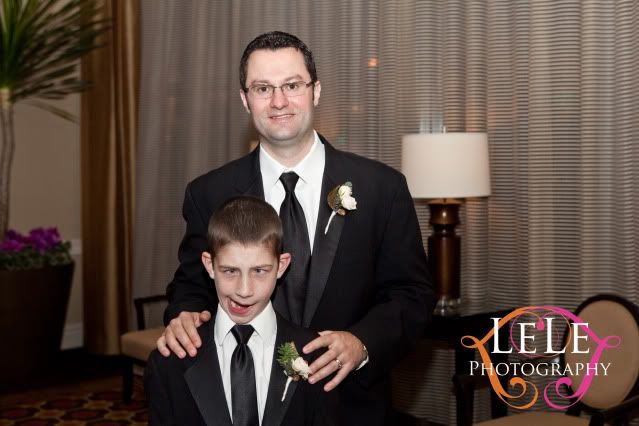 The reception was at the Zodiac Room of the Chase Park Plaza, which overlooks the entire city. Such a beautiful venue! They even had us design an engagement signature album for guests to sign.....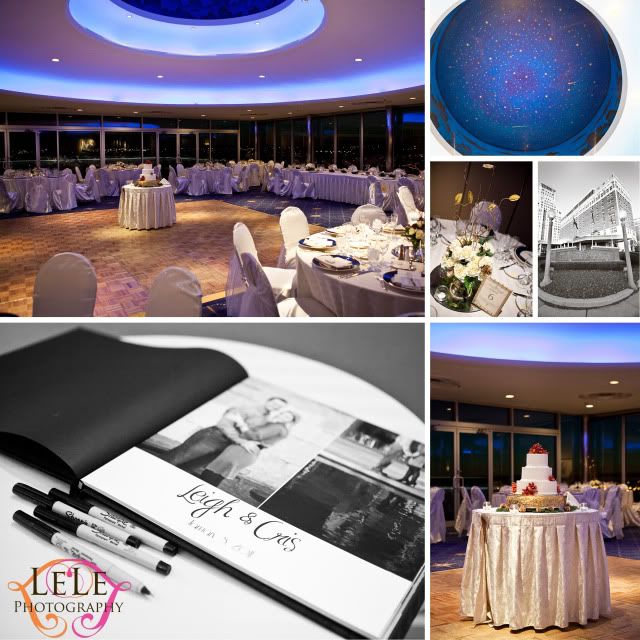 Their cake was from The
Cakery
....i can still close my eyes and taste it. SO good.
This is my favorite moment of the day. After they cut the cake, Cris grabbed the mic and had a few words to say. He graciously thanked all of the guests for their attendance on the most important day of their lives. He then went on about how much Leigh means to him and how he adores seeing her be such a wonderful mother to Jack. This was one of those moments where I could not only see, but I could feel the love that these two shared. I love the way she is looking at Cris in this pic....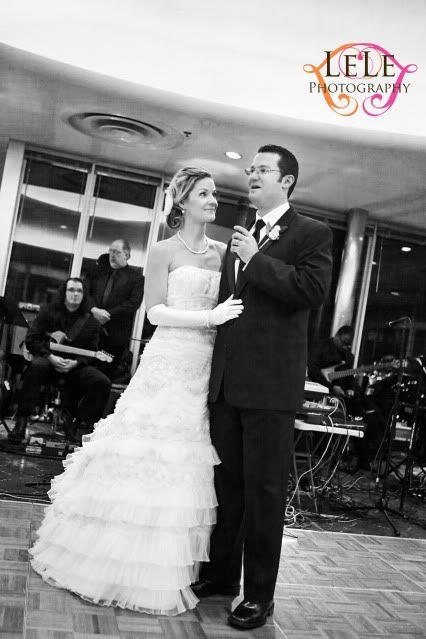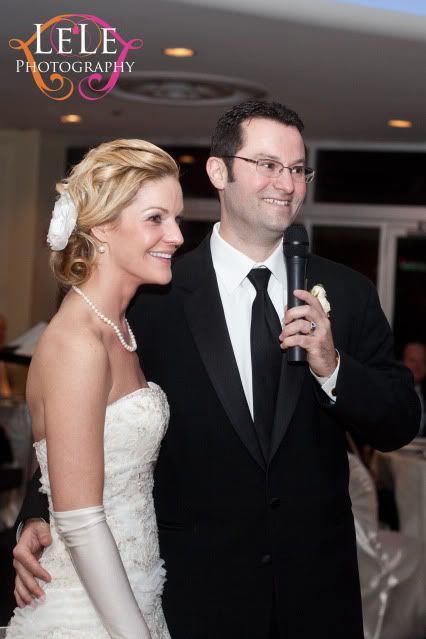 And onto their first dance....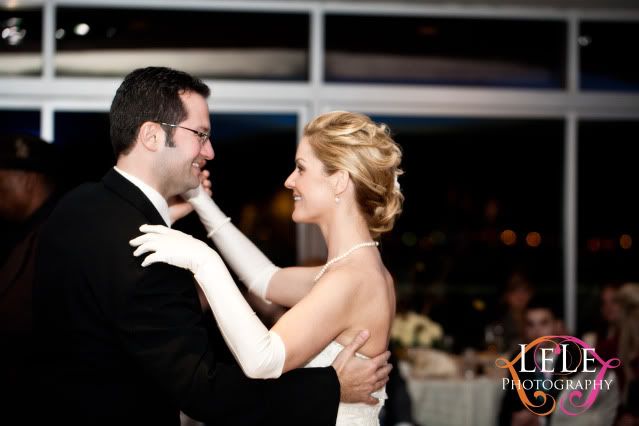 which they pulled ALL the moves out.....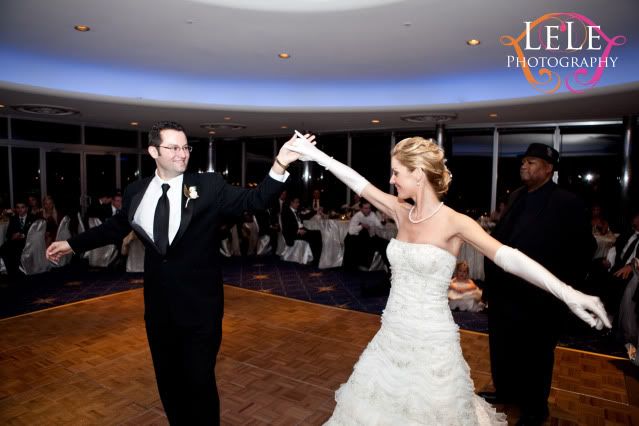 All those dips we practiced at the engagement session paid off.... :)
The Charles Glenn Band kept the dance floor packed ALL NIGHT! :)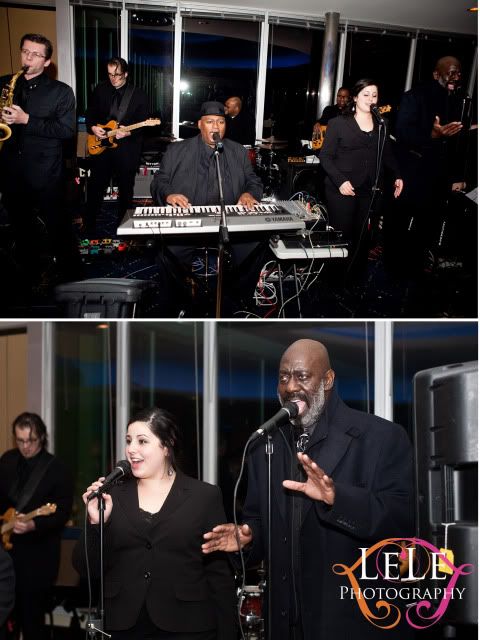 Another favorite moment was Leigh dancing with her son, Jack....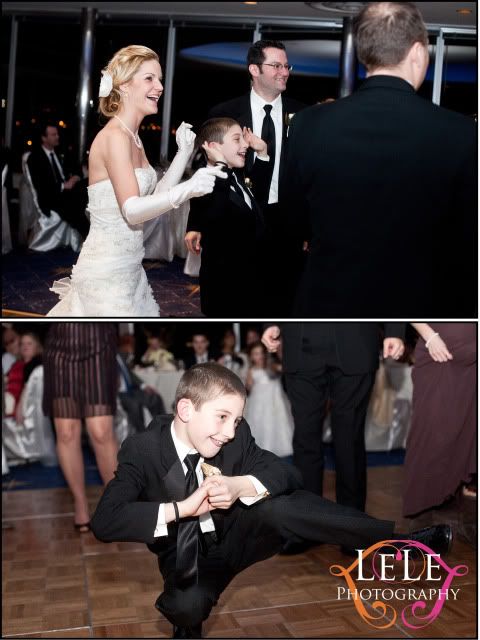 3rd favorite pic of the day....This guy was straight getting down! :)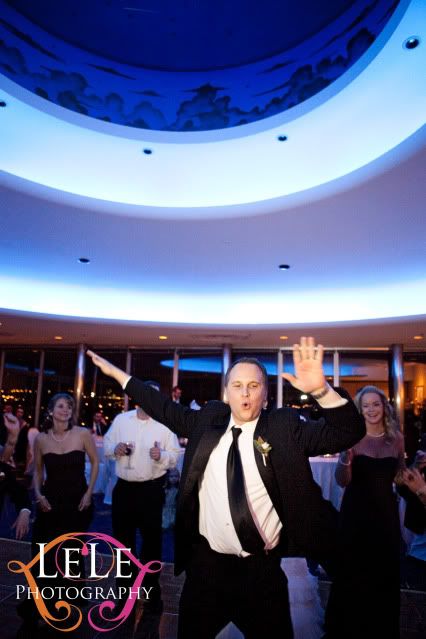 A big thank you to Leigh's sister for referring us to Leigh after we met her at August and Lindsay's wedding last summer. :)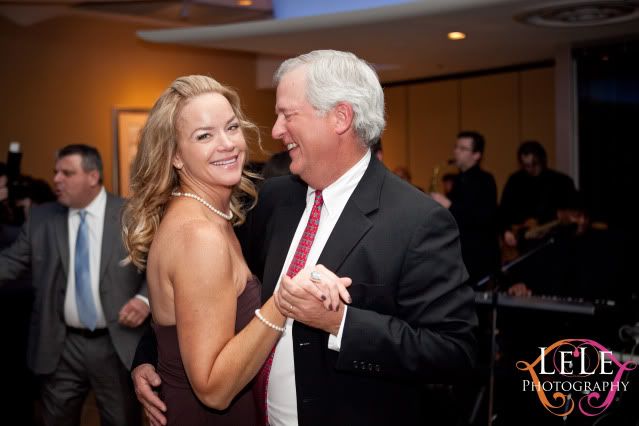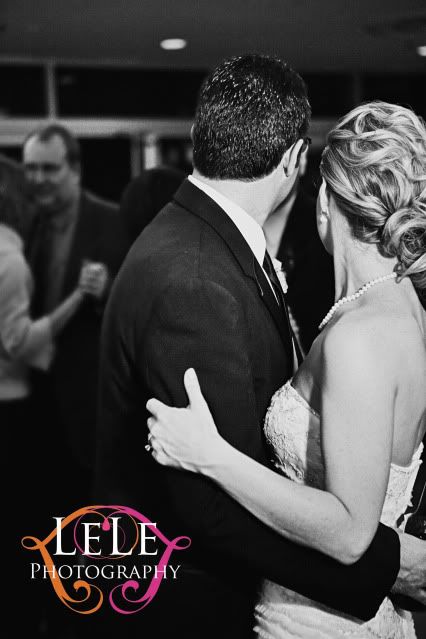 View Leigh and Cris' slidesho
w HERE......it
is full of super cute pics! :)
Flowers: John Raymond Florist
Shoutout to our videographer buddy, Patrick Fischer! :) We always love working with you.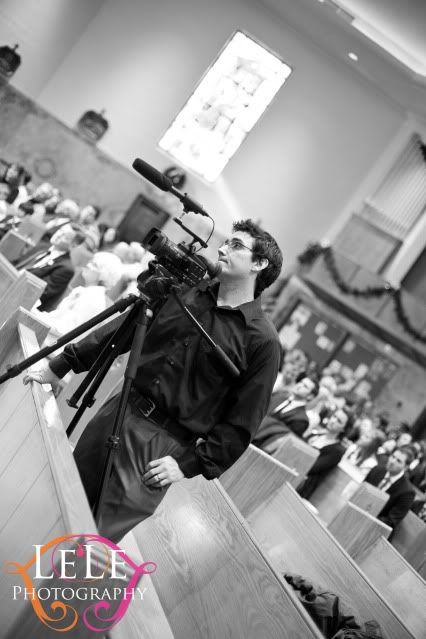 A little behind the scenes LeLe fun.....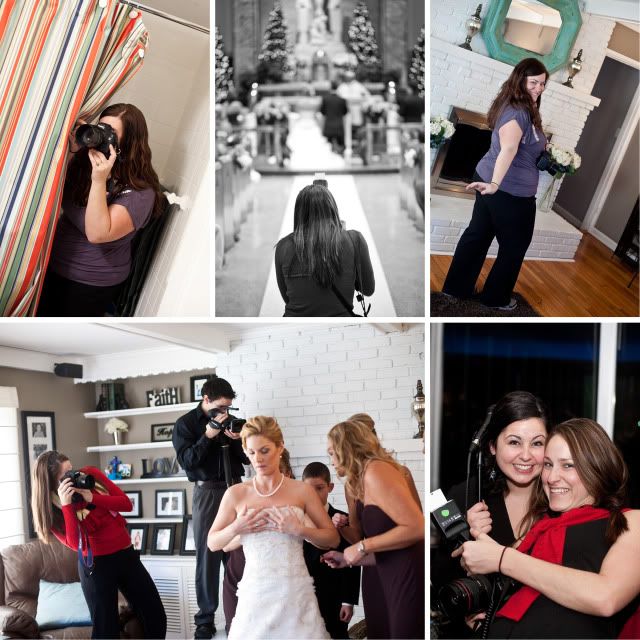 Contact LeLe Photography
HERE
.