In my line of work I am lucky enough to meet new people all over the world. My latest trip to the west coast brought me into the lives of Melissa and Ryan. They own
Mosaic
, a yoga studio in Sunny San Diego. As soon as my friend Allison told me they were interested in a Ripe Belly session, I was ecstatic.....and then the real icing on the cake.....she told me they were both yoga instructors. Immediately, my head was flooded with ideas of awesome yoga/maternity/couple poses. As a yoga instructor myself, there are so many yoga poses out there that evoke a sense of calmness and serenity. To have the opportunity to combine a destination ripe belly session with yoga poses that incorporate the belly, I was like a kid in a candy shop!!! Melissa and Ryan were everything that I had anticipated and more. They were down to earth, loving, and evoked a sense of calmness to all of those around (including me). :)
Ry and Melissa will be having a baby girl. I may be a little partial, but I LOVEEEEEEEE LOVE LOVE the name they chose, Leela Love. Leela our LeLe baby! :) I never asked how they chose Leela, but last week I was attending a yoga class in St. Louis at the fabulous
SouthTown Yoga Studio
. Brigette, our instructor, was talking about the Sanskrit Leela, meaning a playful spirit/Divine Play. She then went on to explain that it is pretty much the act of play with no rhyme/reason/ or expectation. While in my downward dog, I could not wipe the smile from my face, because I could not stop thinking of my new friends 1/2way across the country, and I now knew how they chose their name. :) Leela Love. :) Perfect.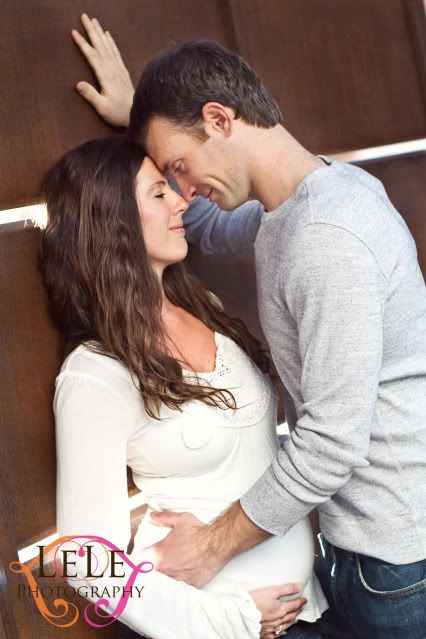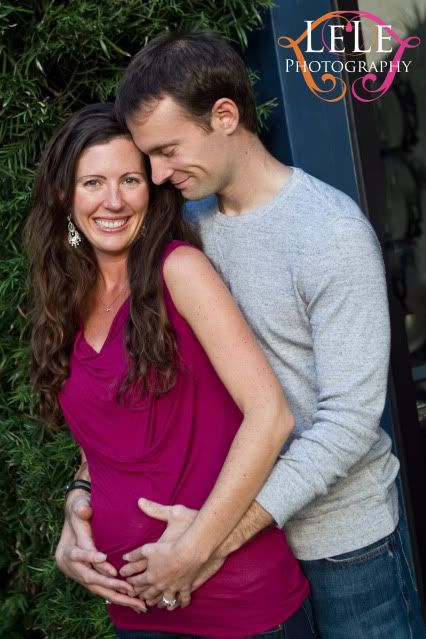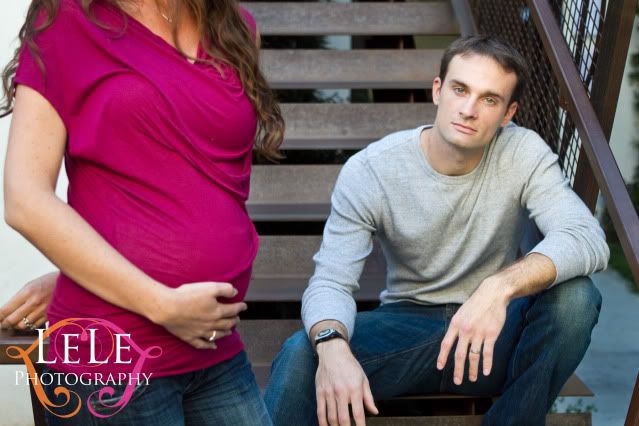 Thanks for not minding at all when I asked you to lay in the middle of a parking lot. :)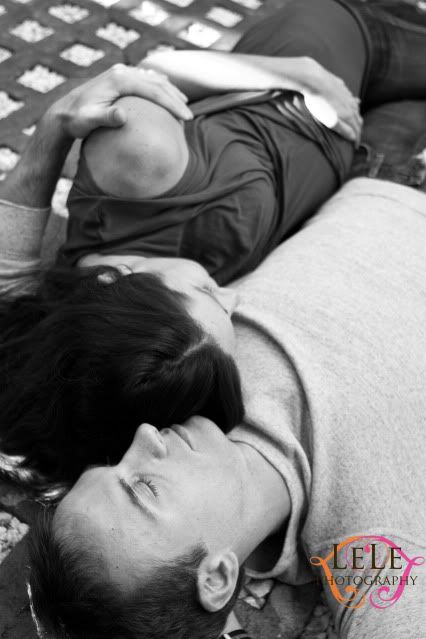 One of my faves....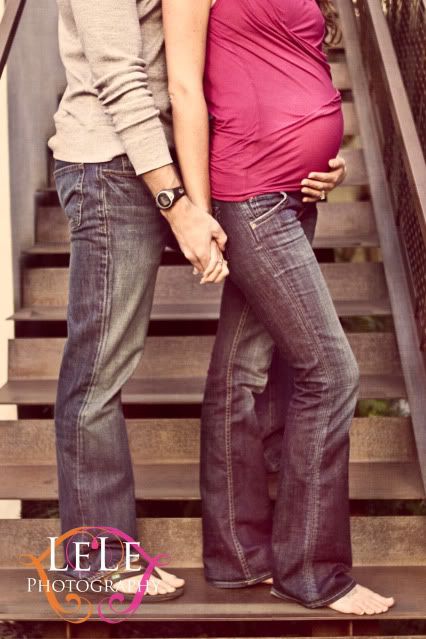 Look at Ryan's eyes!!! Seriously!!! Beautiful!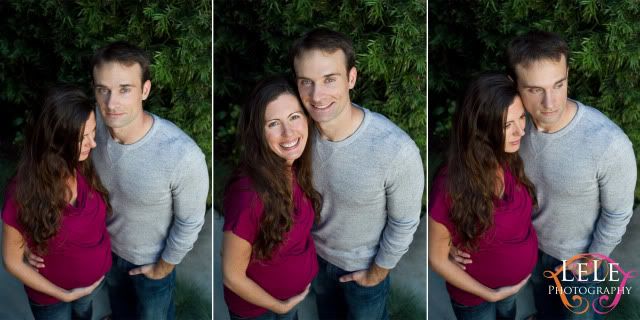 Another Fav.....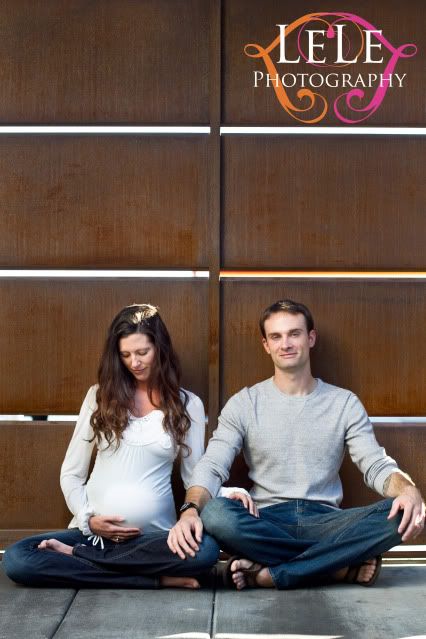 We did their session in front (and inside) of their
Yoga Studio
. I know how much this place means to them, and I love being able to incorporate it into their pics to have forever. :)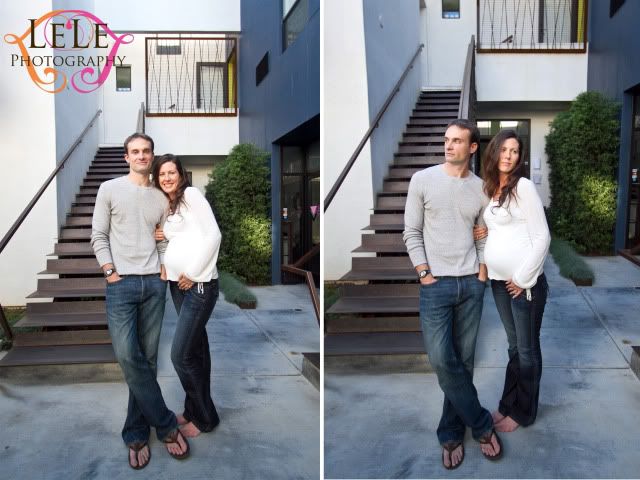 Another fav......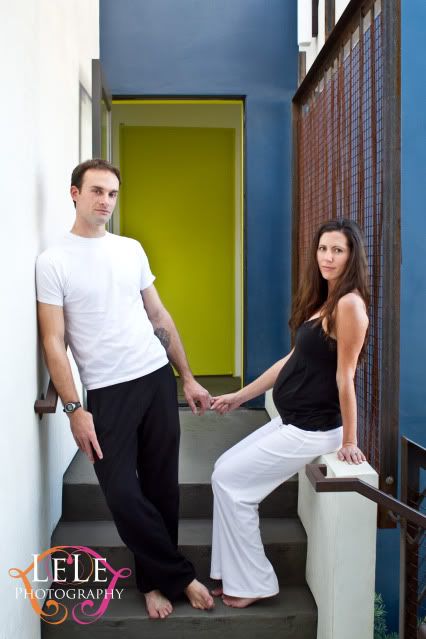 Yin and Yang - Represents the interaction of two energies which cause everything to happen. Things are not black or white, such as things in life, and they (yin and yang) can not exist without each other.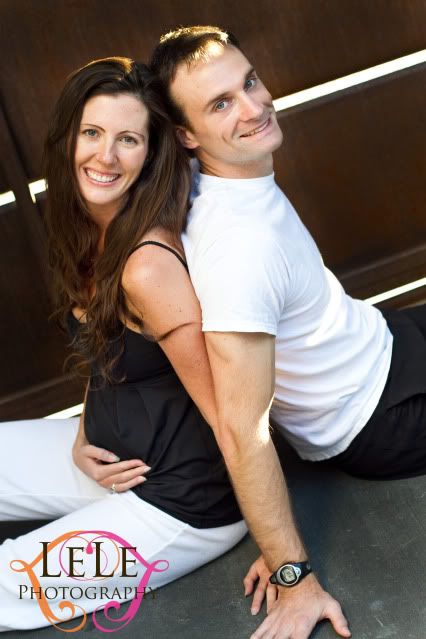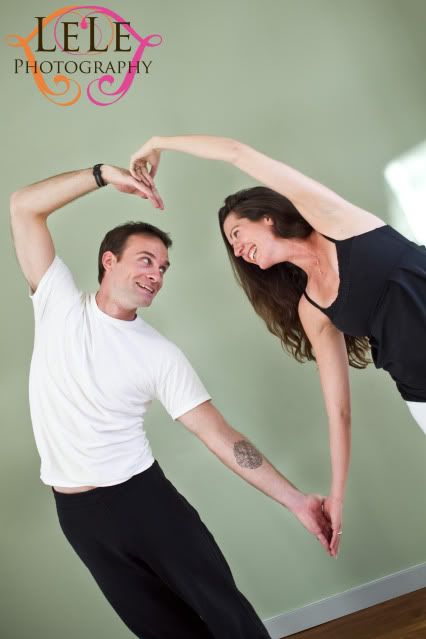 Rocking out that partner boat pose! :)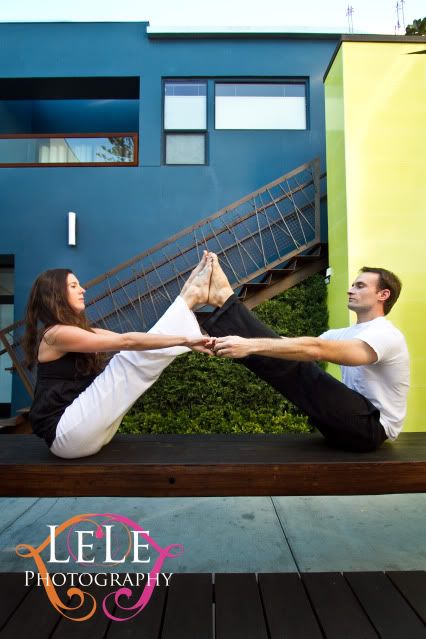 In the studio......I attended their classes all week while I was there....and I fell in love with
their studio
. I have been to a LOT of yoga classes, and if I lived in the area.....I would with out a doubt be a regular at Mosaic. xoxoxoxo They have amazing instructors! Love you Melissa, Ryan & Ryan! :)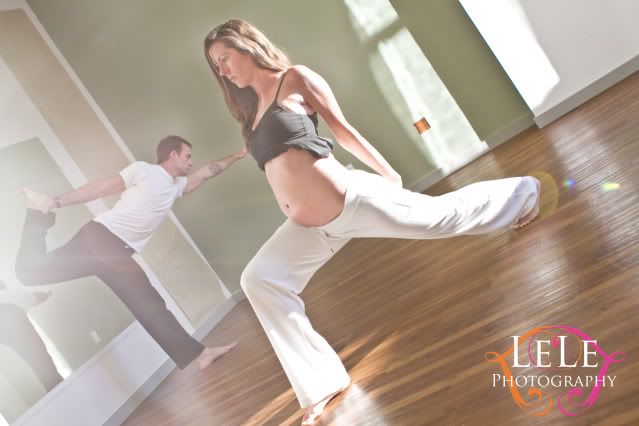 This was one of the first poses I envisioned when I first started thinking about the shoot......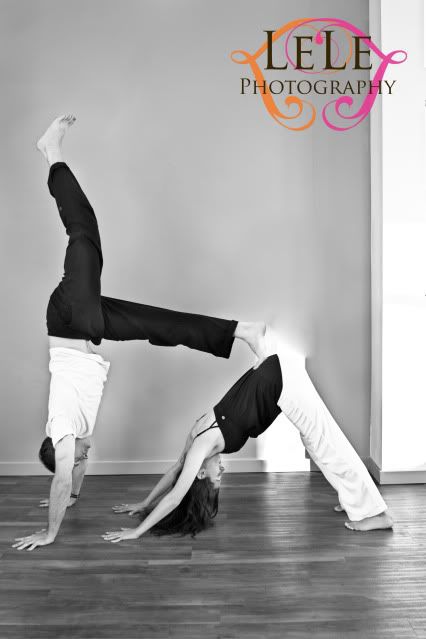 Melissa and Ryan- I am in the middle of a blizzard/ice-storm in St. Louis.....so Whenever Leela arrives....I would be MORE THAN HAPPY to come back and capture her Itty-Bitty session!!!
xoxoxoxo- All my Love! :)
View Slideshow of more pics
HERE!