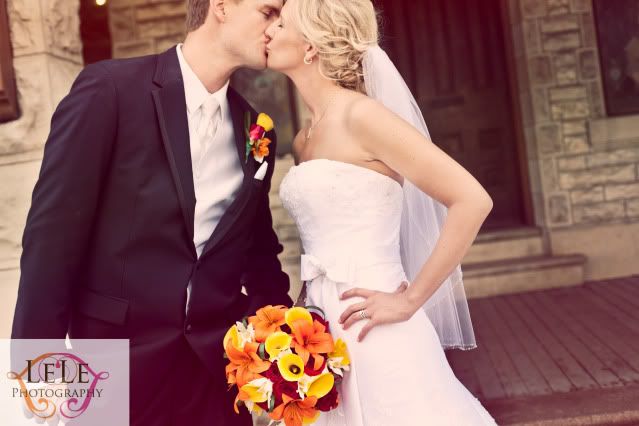 "Hello, I love you. Won't you tell me your name?" Jim Morrison must have been talking about Andrew and Julie.
Do you believe in love at first sight? Let me tell you a little story about it. It was your typical Friday after a long week at work. Julie had finally made it home after sitting in traffic, and going out was the furthest thing from her mind. She was happy and comfortable with the idea of spending the evening on her patio. She was so tired of the "going out" scene. Loud music, guys not worth her time using corny pick up lines on her, smoky bars, bleh.....why bother? Her friends had other plans. They told her enough with the staying at home, you have got to get out! They asked, begged, and made her go out for the evening to a friend's birthday party. She humored them, and went to the birthday get-together. This is the funny thing about destiny. She went somewhere where she had no intentions of going, and this night changed her future. While sitting at the bar, she noticed a tall, handsome, blonde man who happened to be there with a mutual friend. He noticed her instantly. It is as if they had gravitated towards each other, and as the conversation started, everyone else in the room disappeared. People even began to comment, "I didn't know Andrew and Julie knew each other. Umm...They didn't know each other, technically. But they felt like they knew each other. They had an instant connection. They spent the rest of the evening by each other's side. And so their love story began.
Personally, I believe in love at first sight. Now, I also know "love" is not always the case. Sometimes there is lust at first sight or jump into things way to fast at first sight.....but there are also rare and special times when two people are at that same point in their life. Those two people must be at the same level. They must value what the other values. Respect what the other one holds dear, and be equally ready, willing, and wanting to pursue the same amount and level of commitment. There is also that aspect of chemistry. Chemistry is huge. You either have it or you don't. All of these factor's occasionally can fall into place and create that real, true love at first sight.
I look up to Julie. She took the time to realize who she was, what she valued, and what she wanted for her future and the kind of man she wanted as a father figure to Madison. She knew what she wanted from a partner. She waited. She never settled, and she trusted that her heart and gut feelings would lead her to where she wanted to be. When I think of Julie, I think of this song by Michael Buble, "Haven't met you yet."
"I might have to wait.
I'll never give up.
I guess it's 1/2 timing, and the other 1/2's luck.
Wherever you are
Whenever it's right.
You'll come out of nowhere and into my life."
And that is exactly what Andrew did. Instantly, they knew the love they had was real. It was the kind of love where you feel your heart stop when the other person looks at you. It is the kind of love that is full of respect, thoughtfulness, honesty, and unselfishness. Last summer, they took a trip to Mexico with some friends. Unbeknownst to anyone, Andrew proposed to Julie on the last night of the trip. While the sun was slowly disappearing over the horizon, Andrew held Julie in his arms as they lounged on a chair. He told her how much her and Madison meant to him, and how he wanted to take care of them......forever.
Although I will miss our patio parties, girls nights, and being able to walk to your house, I am so happy that you and Andrew found each other. I see how much he loves Madison and Madison loves him. I see the smitten look in your eyes when you talk about him. All of those times as we sat on the patio, you always told me, "It really is out there, Ashley. There really are good guys out there." I know you are telling the truth. Seeing the way Andrew loves you gives me all the proof I will ever need.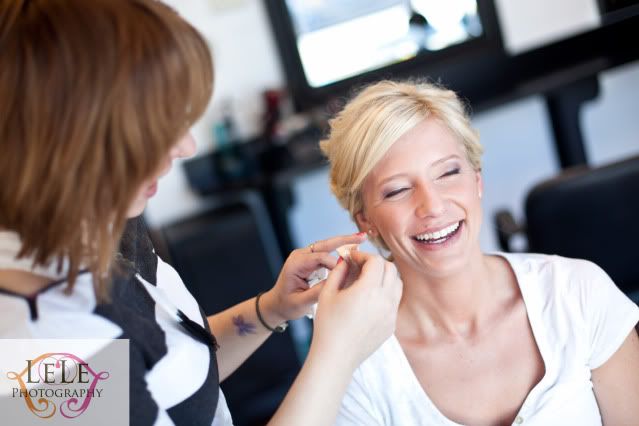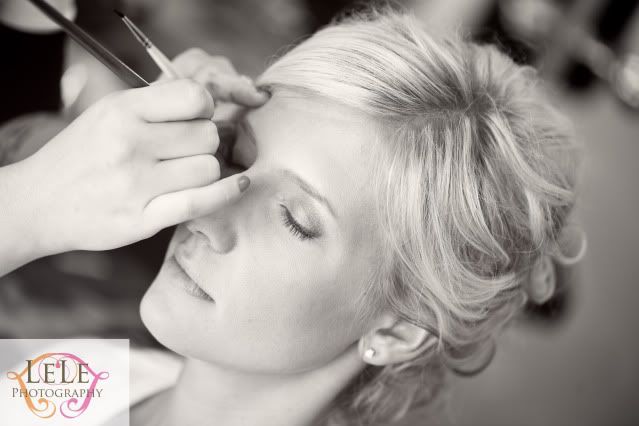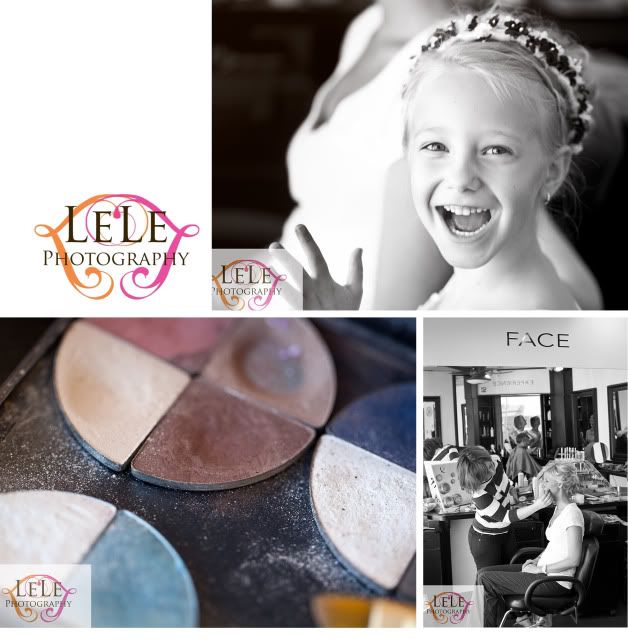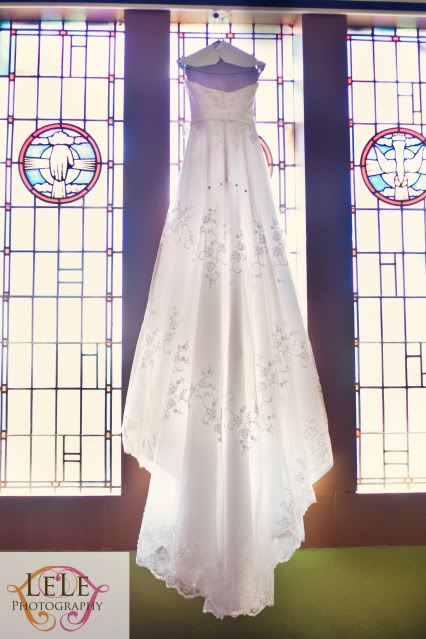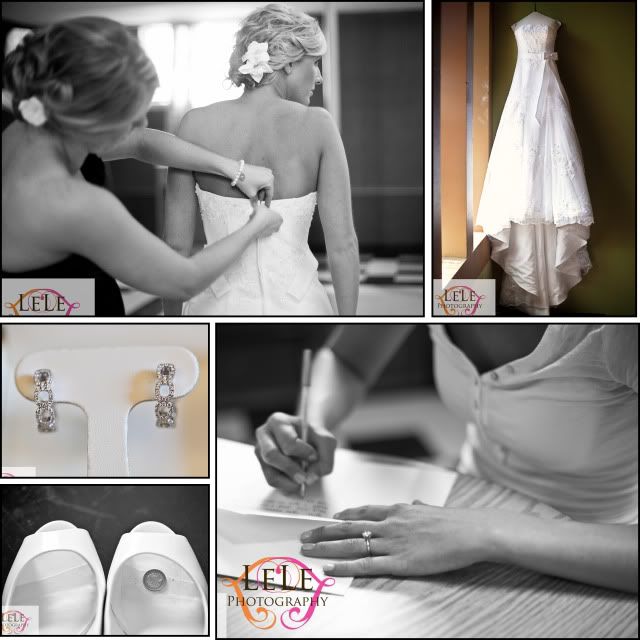 Julie was really close with her Grandma. I teared up as her mom told me they had this bracelet made for Julie out of Grandma's pearls. They used the rest of the pearls to make a bracelet for Andrew to give to Madison at the ceremony. It was the perfect amount of leftover pearls, none to spare and one less, and it wouldn't have fit.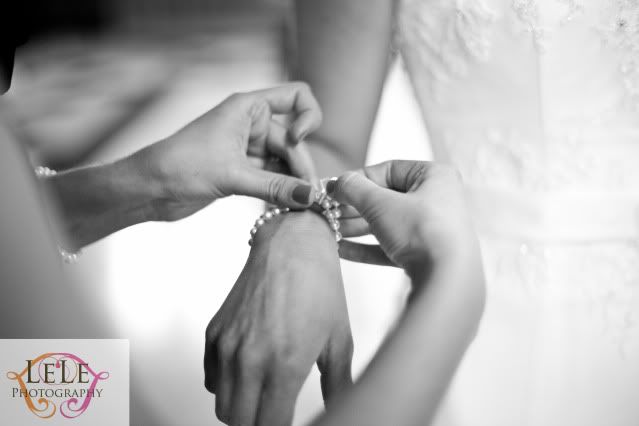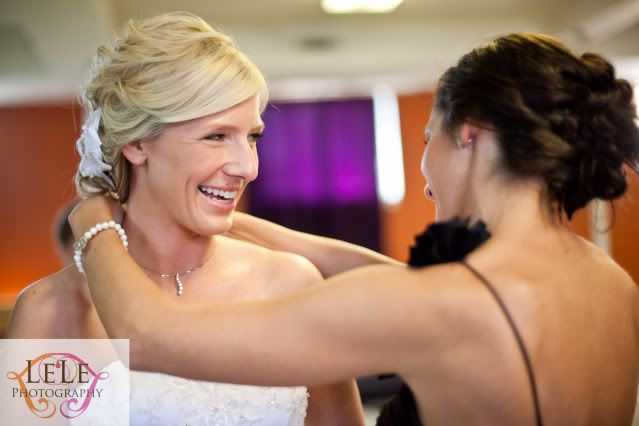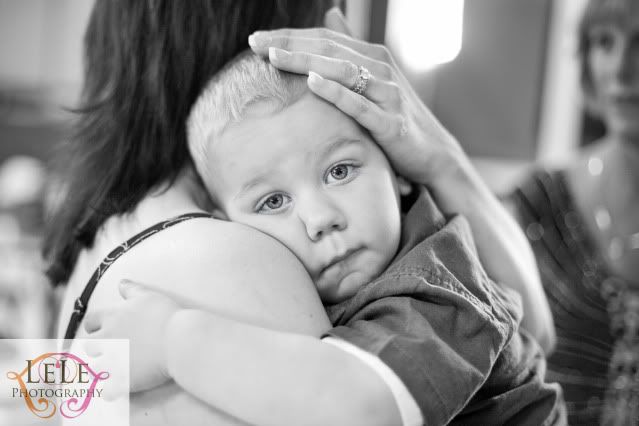 looking handsome getting ready for the ceremony.....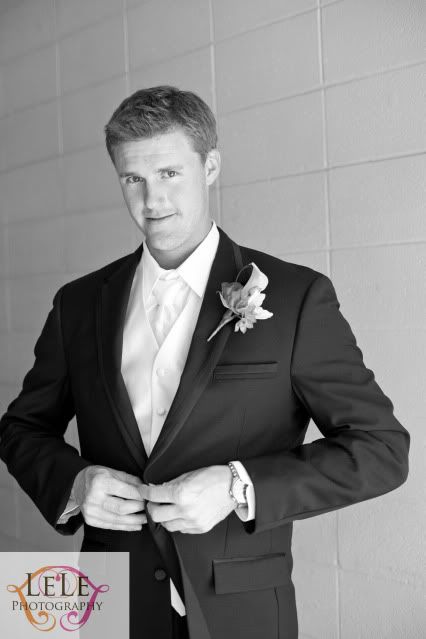 I LOVE LOVE LOVE this one. Julie could NOT wait to get down that aisle!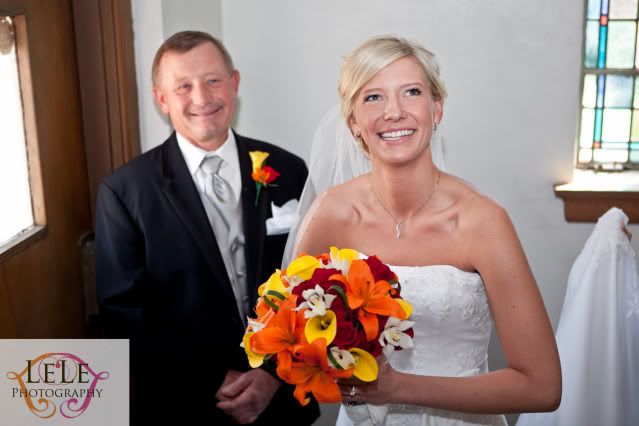 If you do not know Julie's dad, he is the coolest dad ever. Andrew is lucky to have married into such an awesome family. Mr. Walter was beaming with pride as he walked his little girl down the aisle. I love the pic on the bottom.....if you look closely you can see tears. :)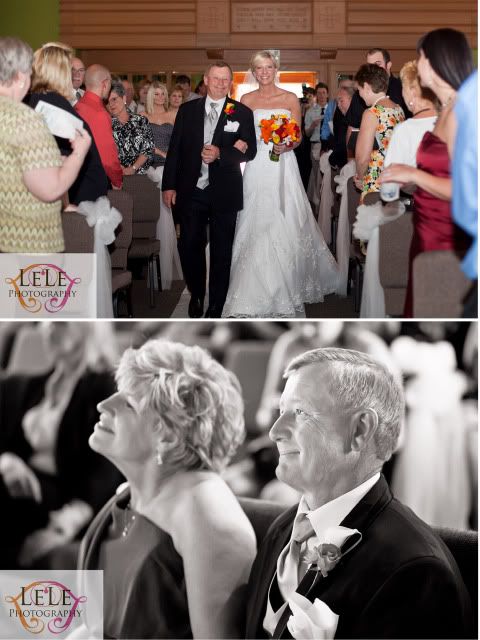 Madison receiving her special bracelet....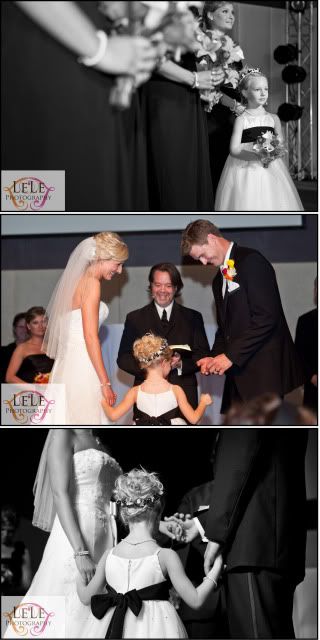 "I do!!"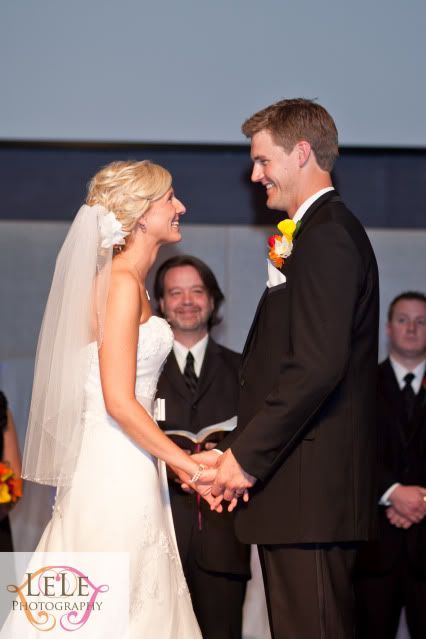 another one of my faves..... "Now introducing The Bystroms!"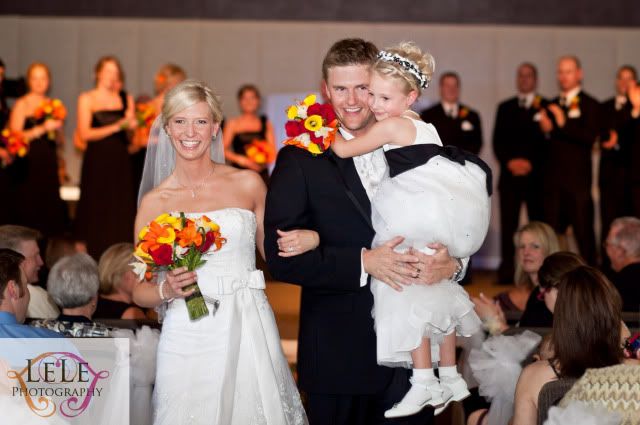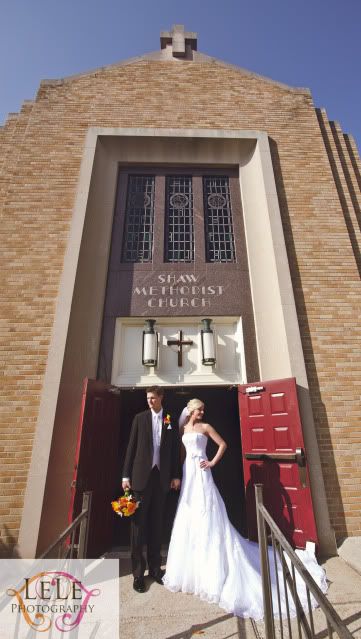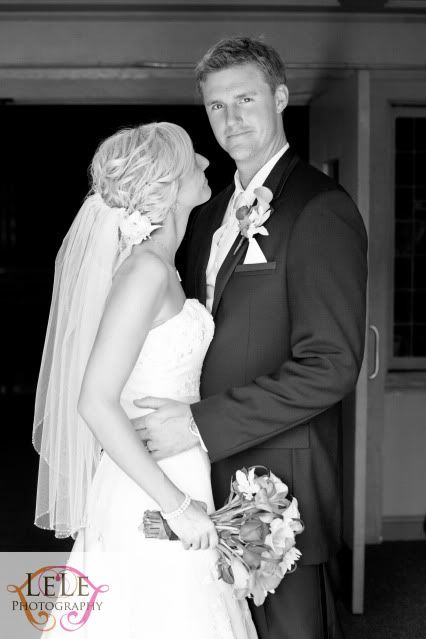 She is so full of personality!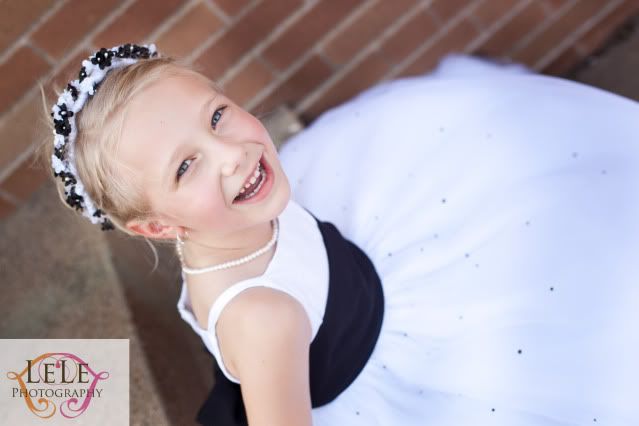 Is someone a spitting image of their mama or what!?!?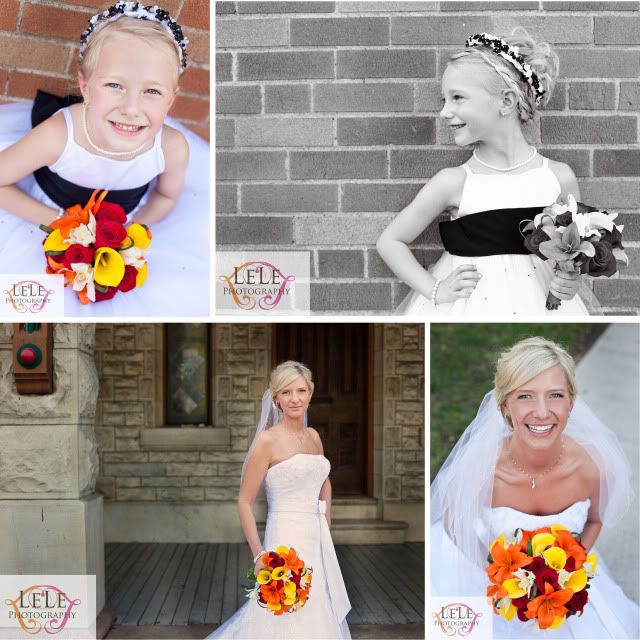 I love the way Mads is looking at her mommy here! :)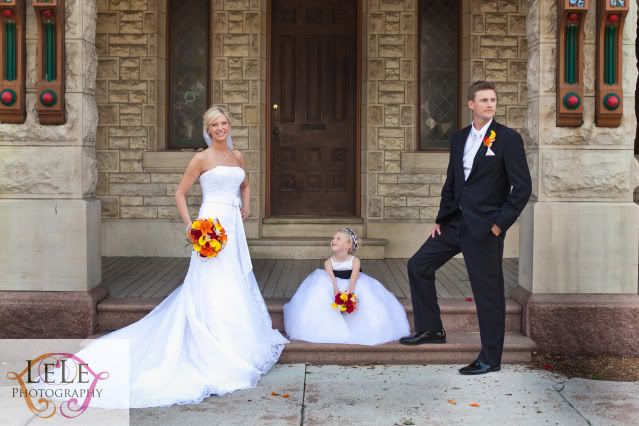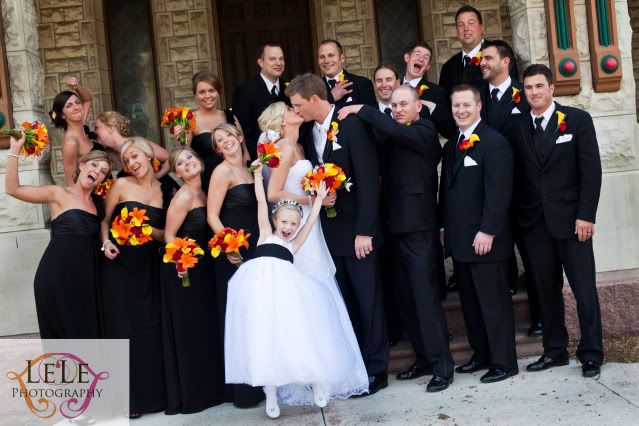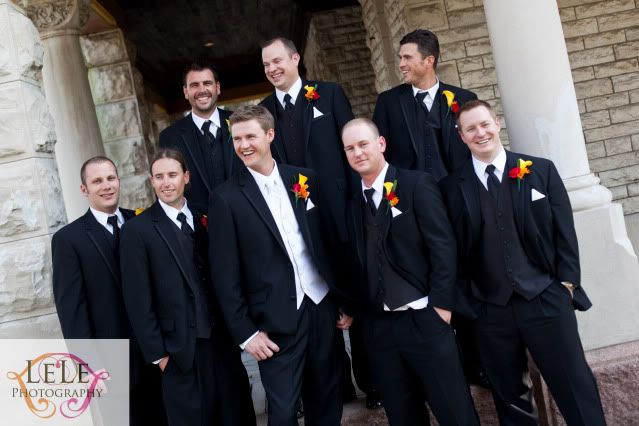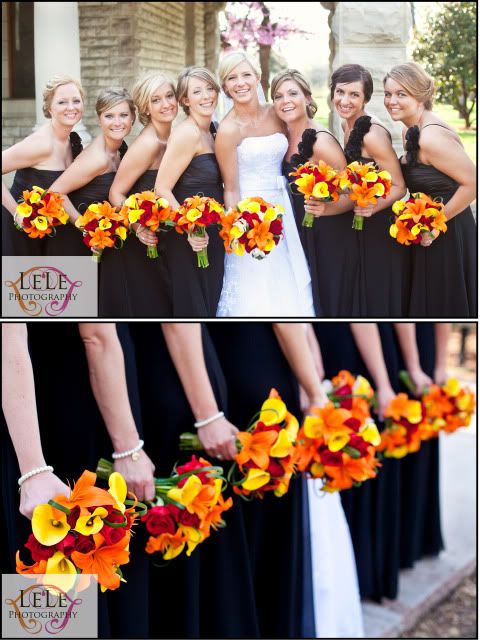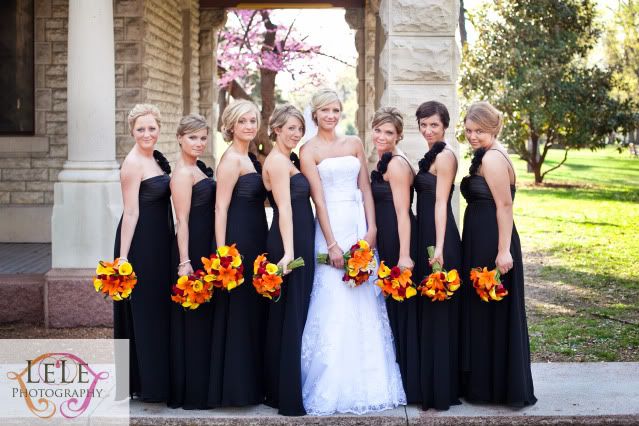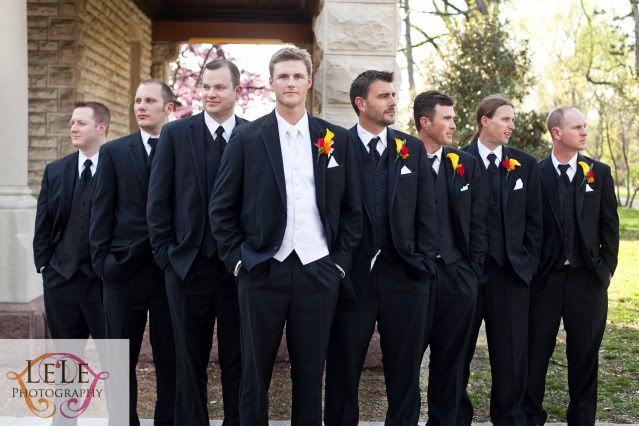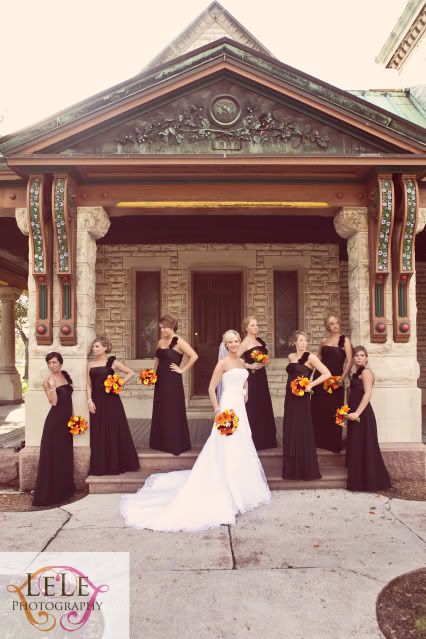 One of my favorites of the day!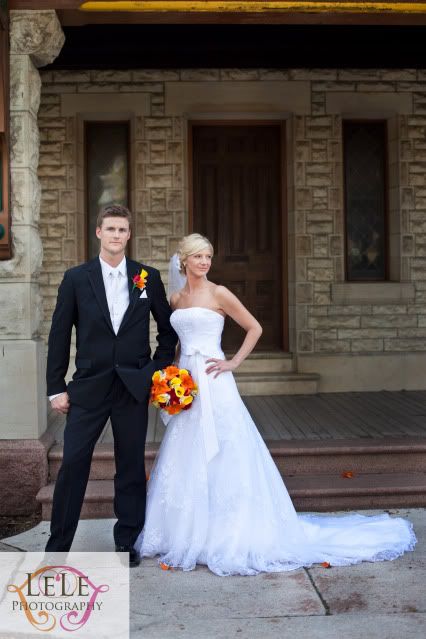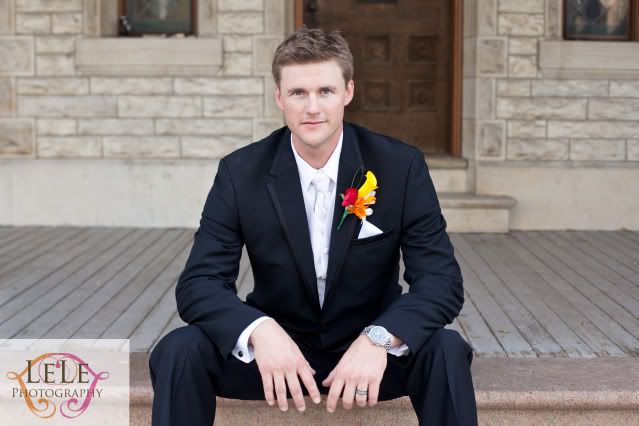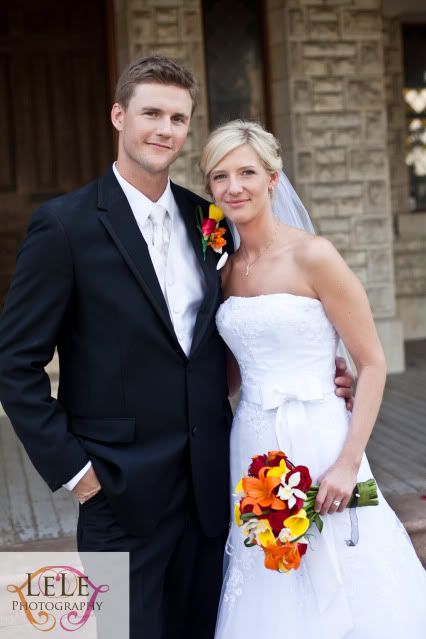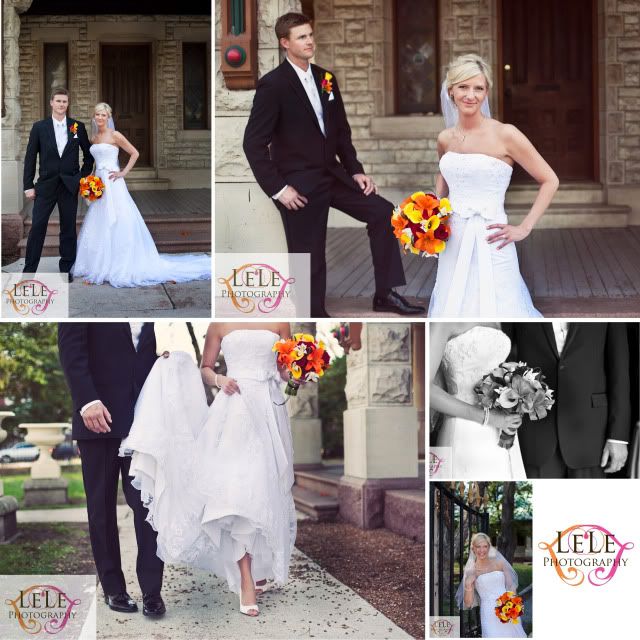 I LOVED their cake!! (
Wedding Wonderland)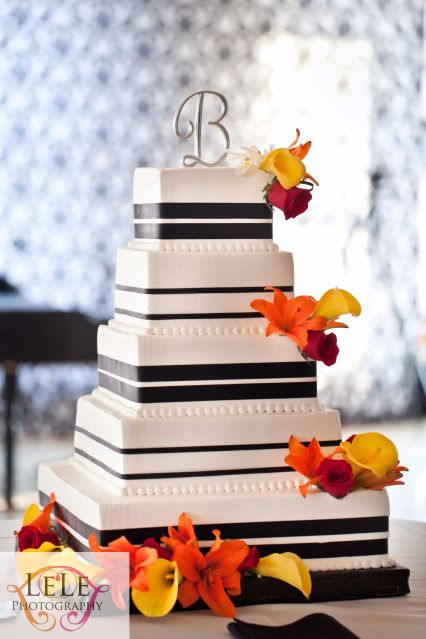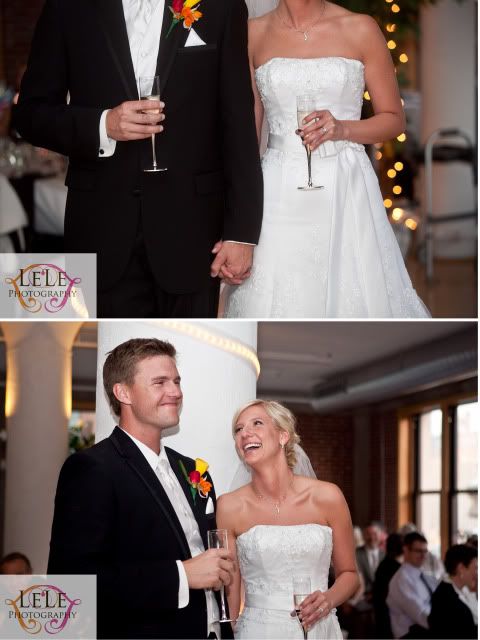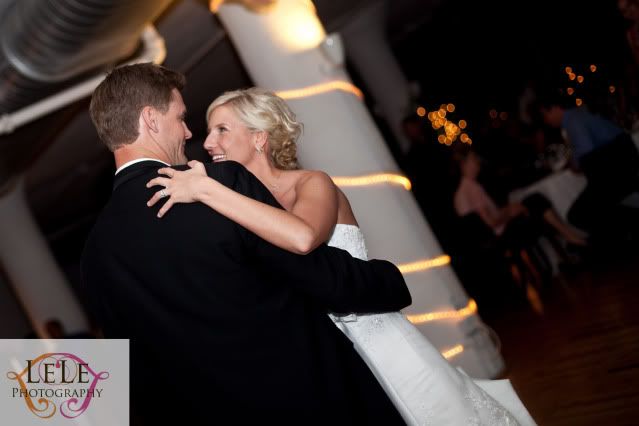 Julie surprised all of her guests at the wedding with dueling pianos from
Spanky Entertainment
! It was such a hit!! The dance floor was packed all night. They took requests, played a little bit of everything, and totally fueled the party!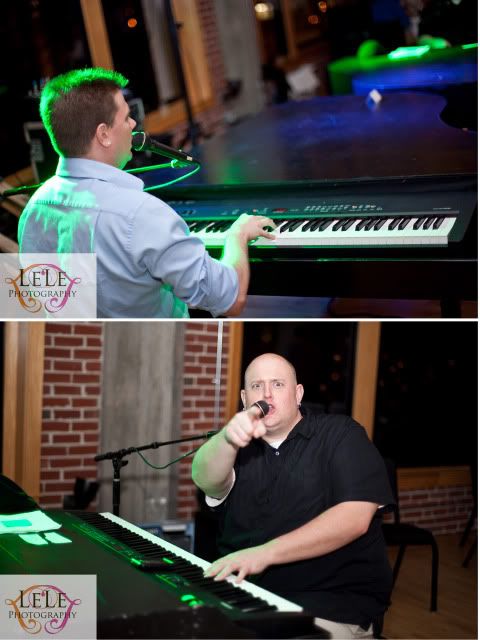 Remember this couple!?!? ............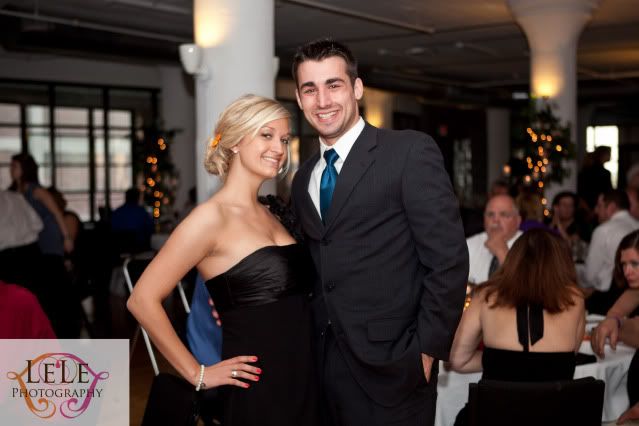 Of course you do!!! This is Bill and Christy. They were a LeLe couple in 2010, and Christy is Julie's cousin......see the resemblance?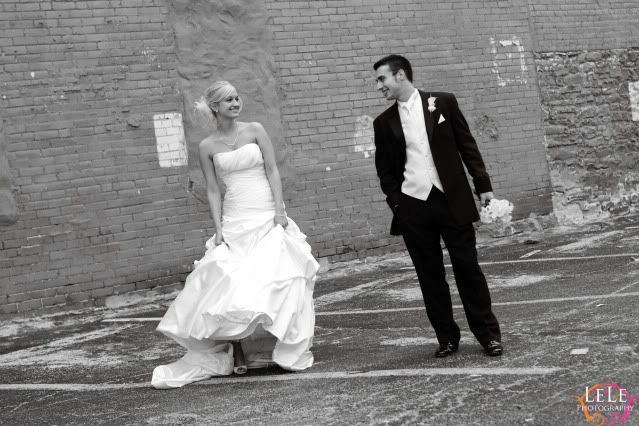 My favorite personal touch......For each table number, Julie had found a picture of her and Andrew at that age. (1: a pic of julie at 1 year old and a pic of Andrew at age 1).....Since they haven't reached the 32 mark yet.....she made this table number....... Love it.
View their AMAZING slideshow
HERE
.
All the Details:
Hair and Makeup:
The Hair Theatre
(which happens to be where Julie works. They do amazing work!!! Love them! )
Flowers : Sue Lueken : sluek@aol.com