She was always that girl in high school that everyone thought was beautiful. That girl next door/Kelly Kapowski kind of beauty. Big brown eyes, pretty long hair, and charismatic. He was the guy every girl in school had a crush on. Tall, dark, and handsome. Most people know at least one Walther....there are 5 Walther boys.....all of them equally as handsome as the next. And let's not forget the youngest Walther who had to grow up with FIVE older brothers!! :) Needless to say, Audrey is welcomed into a big family that is full of aunts and uncles ready to spoil the crap out of her! This little lady will have no shortage of love and adoration.
Each Walther is good at something; everything from sports to carpentry work to a musician that with such a stage presence you could listen to him strum along all day. And then there is Dave, he is a tried and true cowboy. Kellee is his cowgirl. They live in the country on lots of property...and horses! :) We had to incorporate a little bit of this All-American couple into Audrey's pics. And Kellee- I was serious....anytime you want to go riding, CALL ME! :) Enjoy every moment with your beautiful girl that you are so clearly in love with. I can't wait to see her again!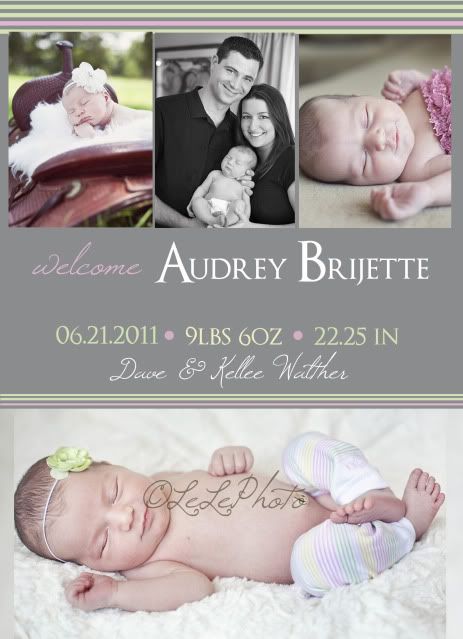 And the back of Ms. Audrey's announcement....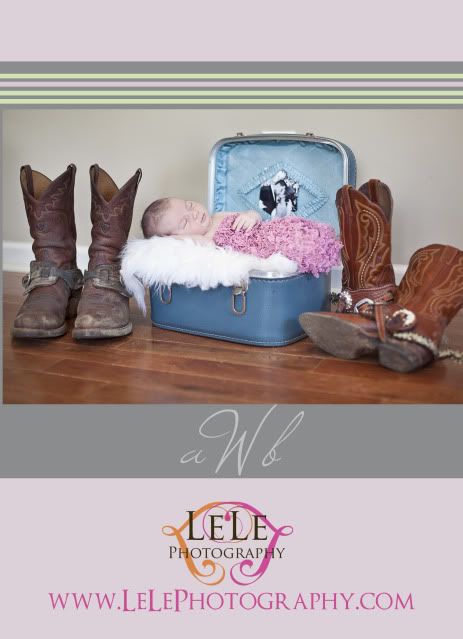 We had Dave bring in a saddle for the shoot.....This shot was no easy task, but SO worth it!! :)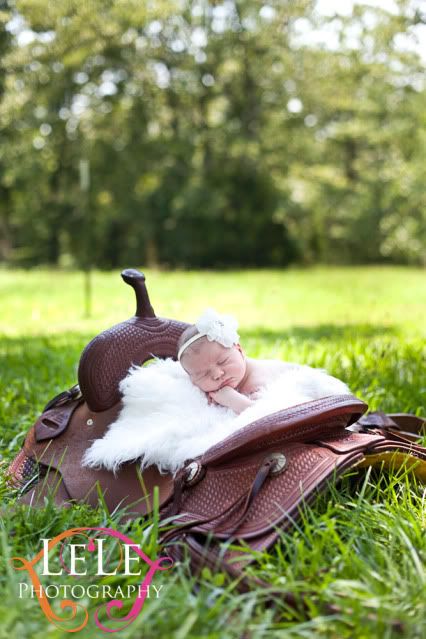 My favorite pose of the day..... I had to do something with their cowboy boots(complete with spurs), and then had to incorporate their wedding pic into our vintage suitcase......ok, I LOVE LOVE LOVE this one!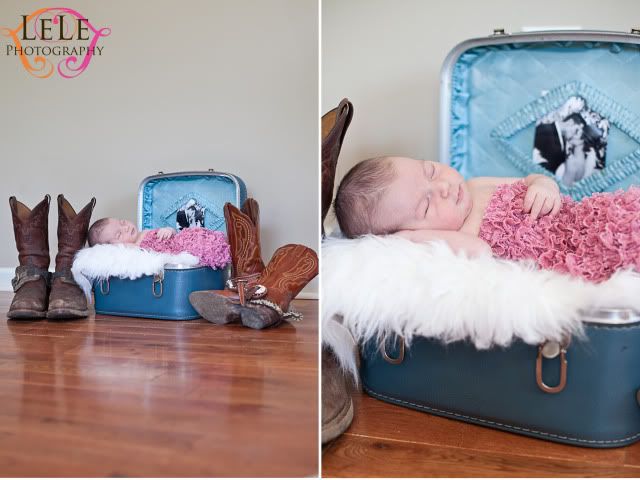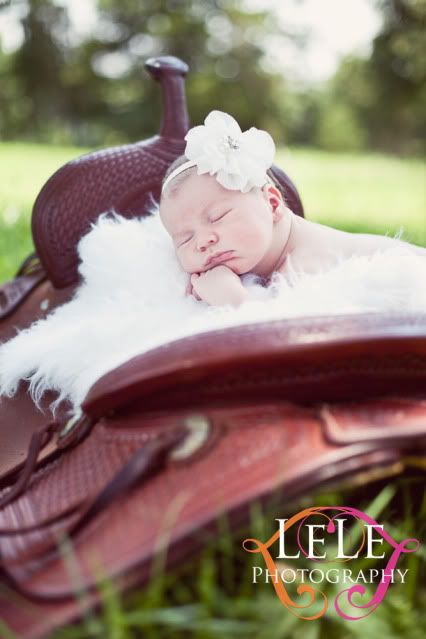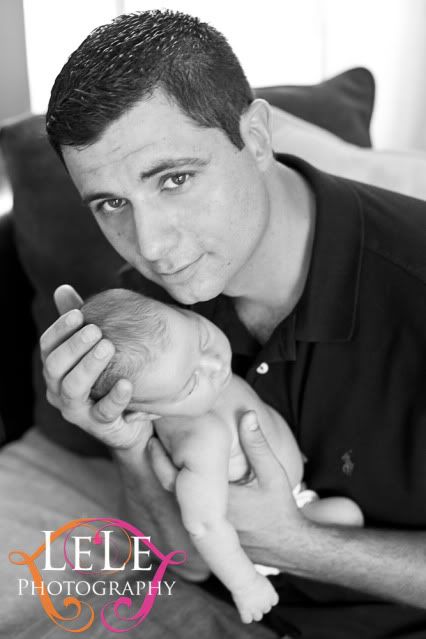 I LOVE this one!!! You are so beautiful, Kel!! It looks like Audrey could not be any more comfortable than she is in this pic!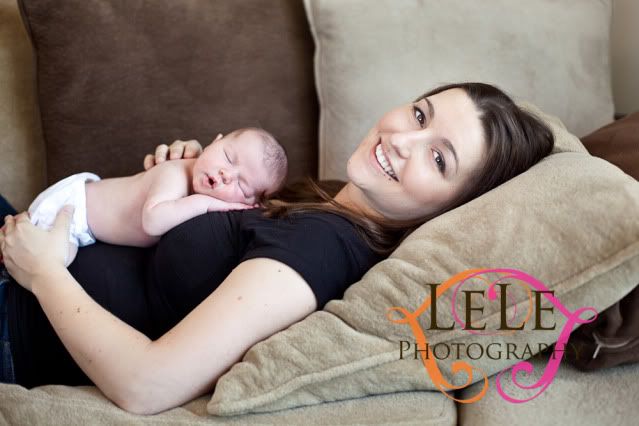 Did I tell you they were a good looking Mr. and Mrs. or WHAT!? :)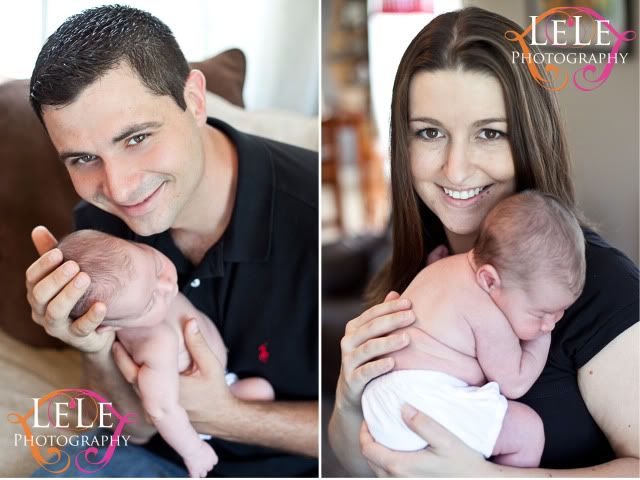 So safe and comfortable in Daddy's arms.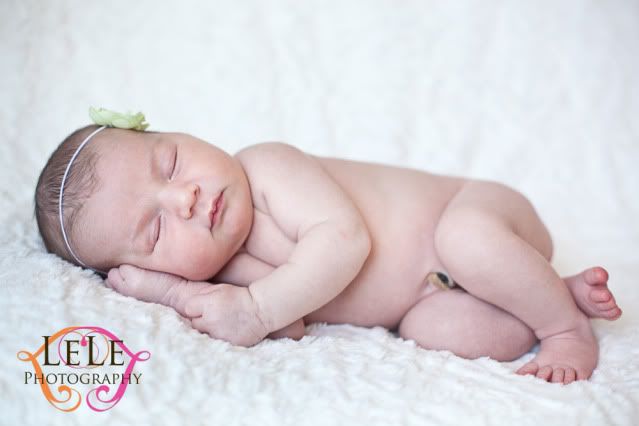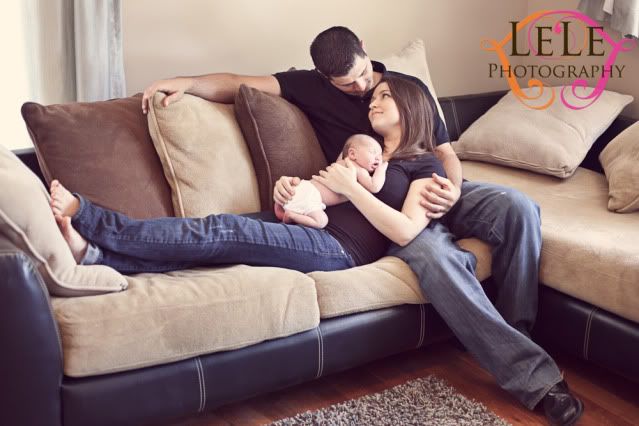 I LOVE this one!!!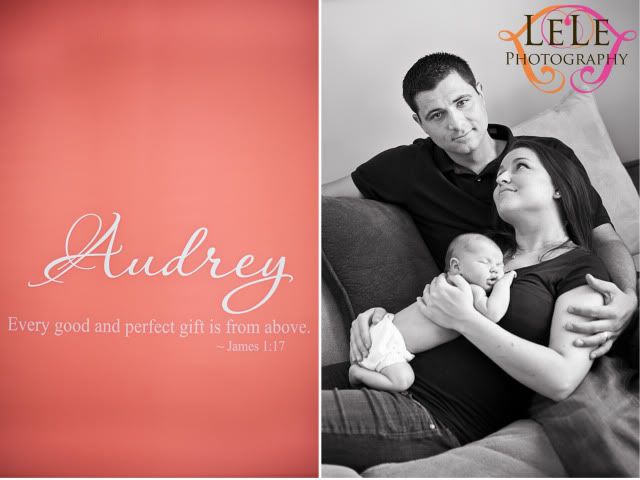 And here is her adorable nursery....