I have been sitting here staring at this computer screen for hours. I have so much to say, and I do not know how to say it. I always find it so easy to talk about my clients on my blog, but when it comes to personal blogs, it does not come so easy. It leaves me vulnerable. When I have something on my mind, I write. I have done this since I was a child. It is the only way I have found that I can get my thoughts organized and in one place. At times, it can be draining, but at the same time it is completely therapeutic. Okay, enough with the writer's block.....
In July, I lost a dear friend and man I held much admiration for. It was unexpected, sudden and left us all asking so many questions.
As soon as I received the news, I literally hurt for his beautiful wife and two daughters. My heart sunk to the pit of my stomach. I knew this pain, the pain of losing someone who was part of you. Nine years ago, on July 29, 2001, I suddenly, and tragically lost my brother. He was twelve years older than me. Growing up, I looked up to him. He could do no wrong in my eyes. He played the guitar and any instrument you could imagine. He was funny. He was a terrible driver. He was the life of the party, and usually the one throwing the party. He loved to karaoke. He loved to tease Alicea. He loved to baby me. He was so much to me. When I lost him, I lost a part of my heart. I remember days when there was no end to the tears. I never knew a pain like this, and it felt unreal. Occasionally, the pain would subside. It was followed with numbness. My world was rocked. Everything I thought I knew was no more. Looking back to this time in my life, there were two things that kept me going. My mom and my sister. They were the only ones who knew my pain. They were the only ones who knew Scott like I knew him and missed him like I missed him. I do not know what I would have done with out them. There were times we laughed at the little things we loved about Scott, and there were times when I did not know where my next breath would come from, and there they were. The care, concern and love we shared helped me find that next breath each time. We walked through the pain together. I knew that I needed them like they needed me. The three of us girls were all we had. We got through it, because together as one, we had strength in numbers.
(Taken with my iphone, so not the greatest quality....but a pic of me, my brother, sister, and mom.)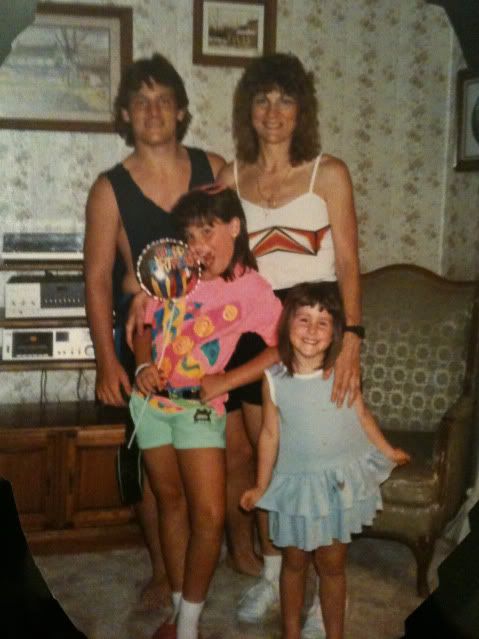 A few weeks ago, Leslie had asked me to snap a couple pictures of her and the girls. She was so incredibly thankful for all of the love and support from family and friends. She wanted to send out a special Thanksgiving Card as a token of appreciation. I arrived at the Morse home early on a Saturday morning. The entire time I was there, I could see the strength that they gave each other. They needed each other like I have needed my mom and sister for the past nine years. The pictures below are my favorites of the day. When I look at them, I see strength, love, faith, and hope. The foundation and love that you three share as a family is incredible.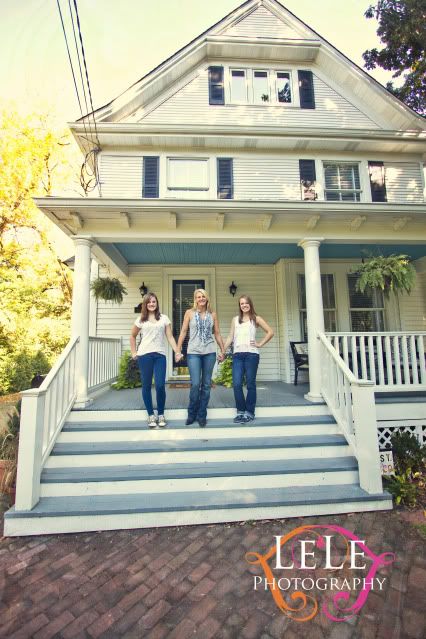 "Anyone can give up, it's the easiest thing in the world to do. But to hold it together when everyone else would understand if you fell apart, that's true strength."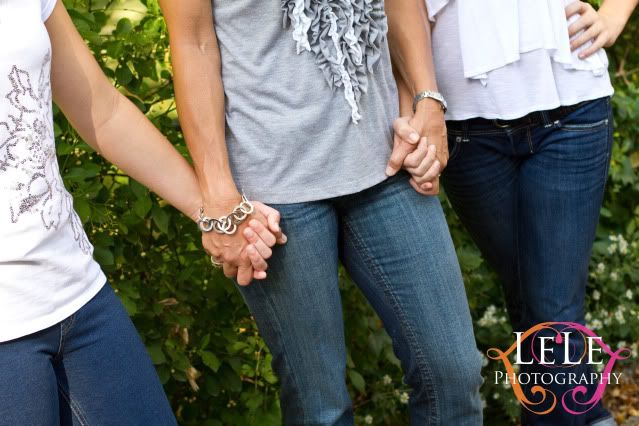 You three ladies are so beautiful to me. Just thought I would tell you. :)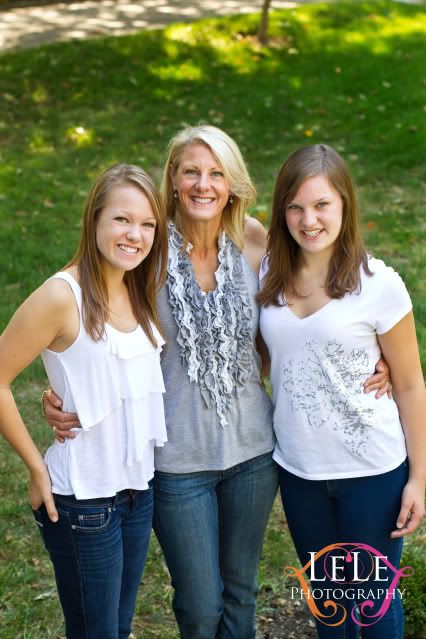 Sisters, love it. :)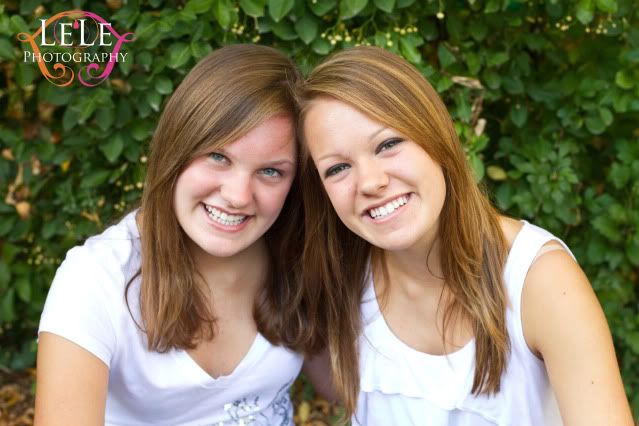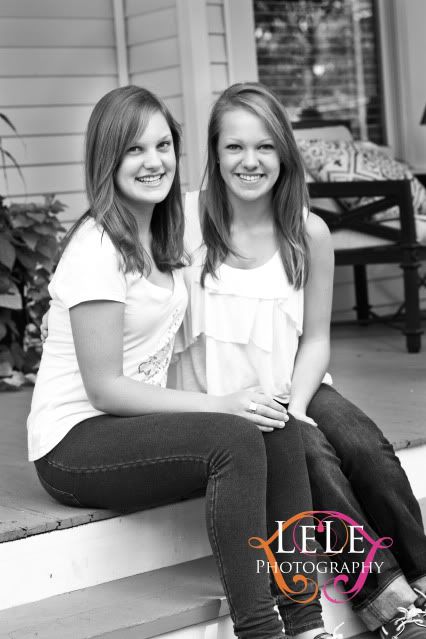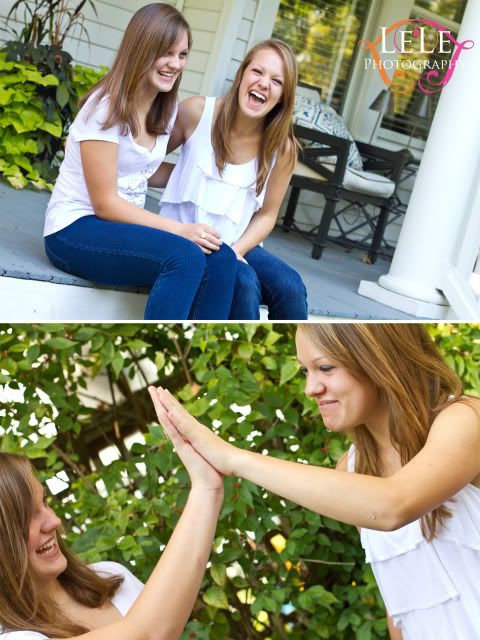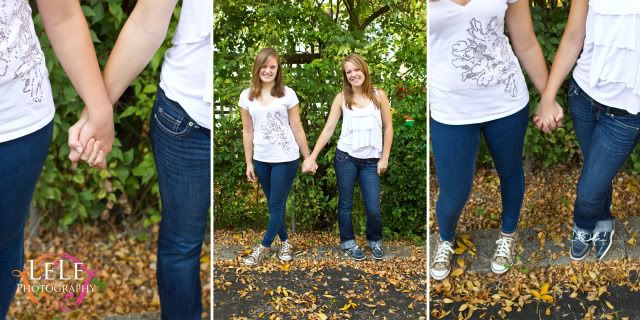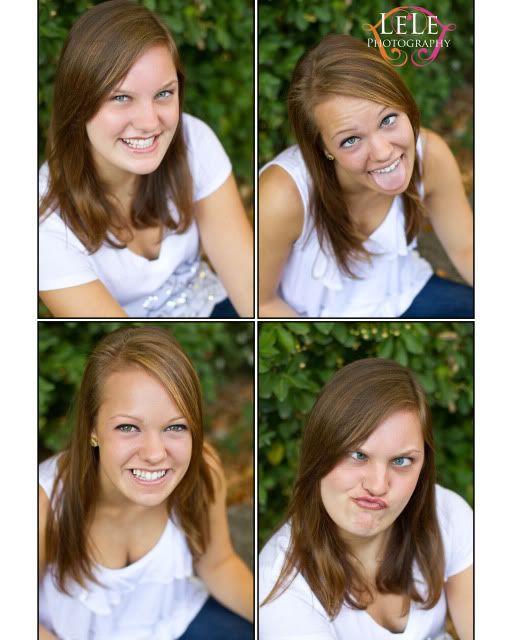 This is one of my favorites of the day. For reals.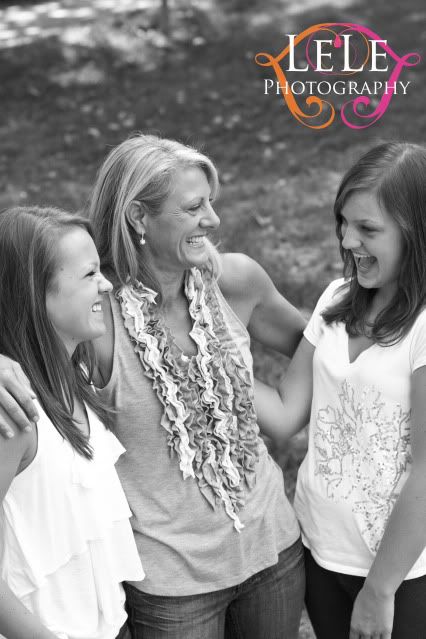 Another favorite.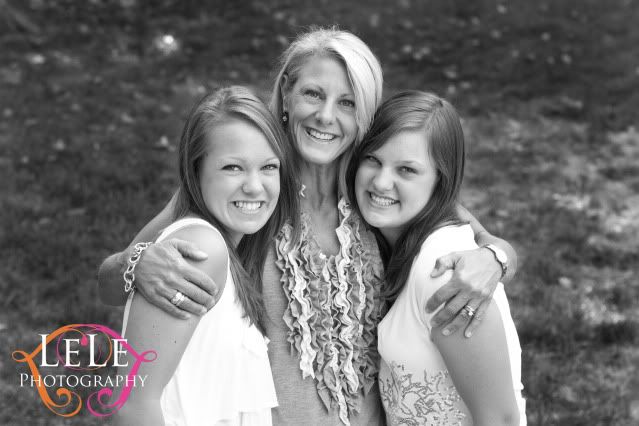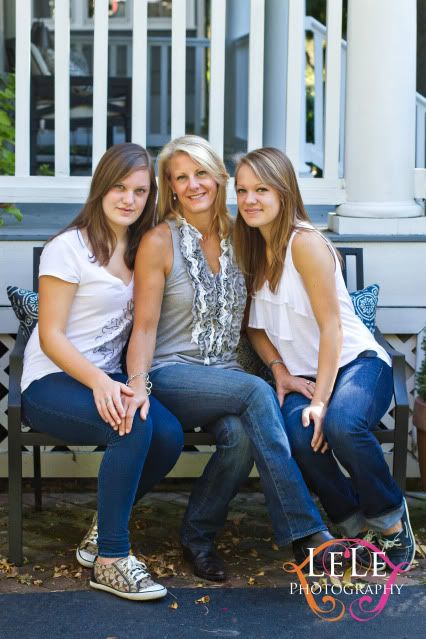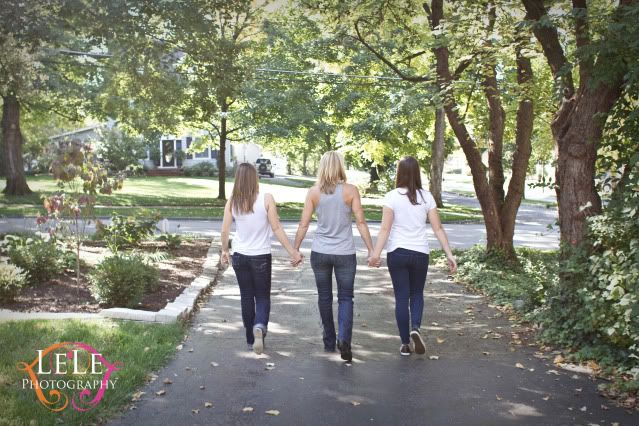 I think the world of you three girls. I know I have said this before, but I was blessed to know your father/husband, and I feel lucky to be a part of your lives.
View the full slideshow
HERE.
Contact LeLe Photography
HERE
.