A lot of people do not understand what a BirthStory is all about. Once I tell someone that it is a the story of your baby, everything from Maternity to Labor and Delivery to a Newborn Session, it is guaranteed to follow with the question or comment, "Wait....hold on.....You are telling me that you are in the Labor and Delivery Room!?!?" They are usually in shock...then I have to explain to them what it is really all about. I am simply a fly on the wall capturing one of the most important and anticipated moments that the couple will experience in their lives. I capture the raw emotion, the priceless looks on the parents faces the first time they hear their child cry. These are the emotions you can not re-create. It is real. These are the moments you will never get back. We document it in a way that every our clients watch the final product, it brings them back to those 9 months that seemed to have flown by once it is all said and done.
Michael and Erin contacted us during their first trimester. They were both equally as excited to have a BirthStory of their own. They not only waited for a baby, they also waited to find out if their baby on the way was going to be a Jane or a Tyge. Boy or girl, there were a few things I knew.....1. This baby would be a KU fan (This is where Michael and Erin Met: and they are proud alums....let me tell you). and 2. This baby was going to be loved to no end. I knew with out a doubt in my mind that Michael and Erin would make loving parents who would give anything for their baby, and they come from families who I know were ready and willing to spoil the newest addition to the Hurley fam. Here is Baby Jane's full BirthStory.......
Hurley BirthStory from LeLe Photography on Vimeo.
My favorite image from Jane's BirthDay.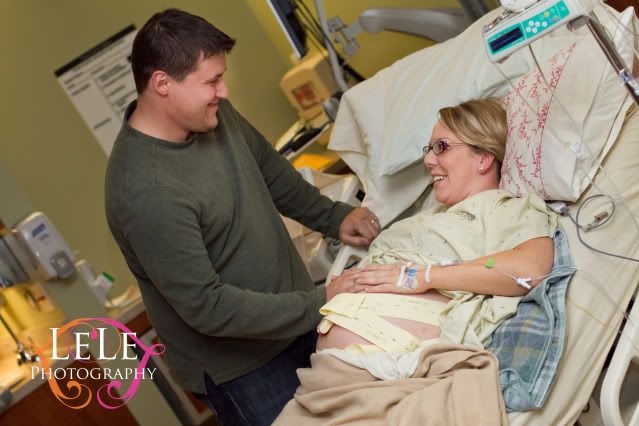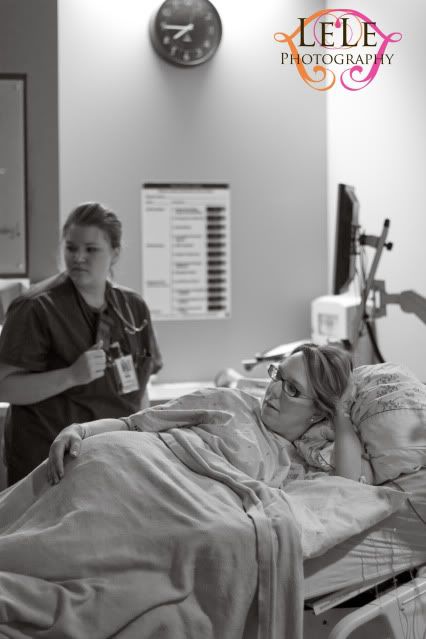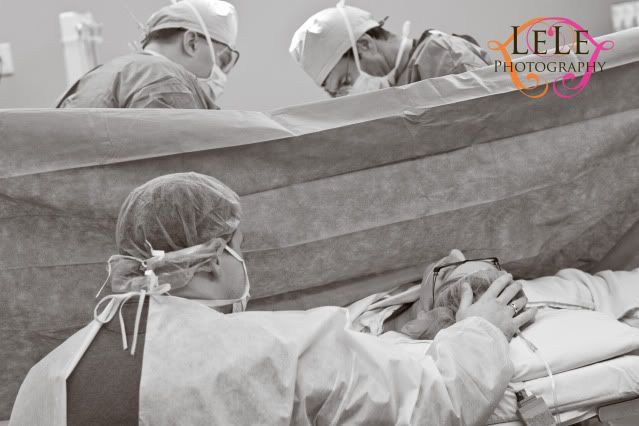 Kelly has been one of my best friends for a long time. If anyone is in a room with us for two minutes, they can see why. We share the same sense of humor, the same love for love stories, and the same strong, independence, and the same wild side. :) This was the moment she first met Jane. When we were in the C-section room....she kept texting me, "I can't believe you get to meet the baby before me!!!!" I responded with the simple, "Perks of the job. ;) "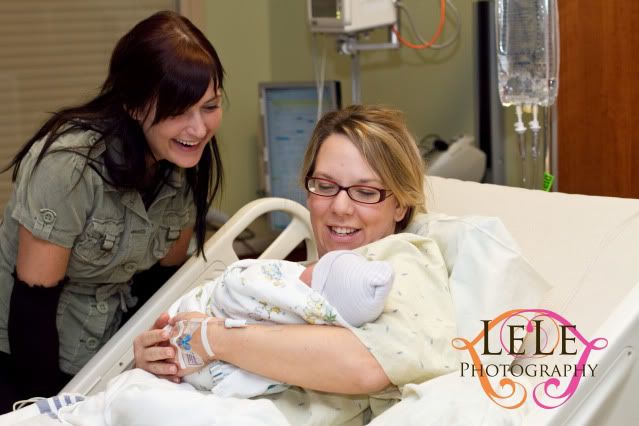 This is Erin's father. This picture says it all to me....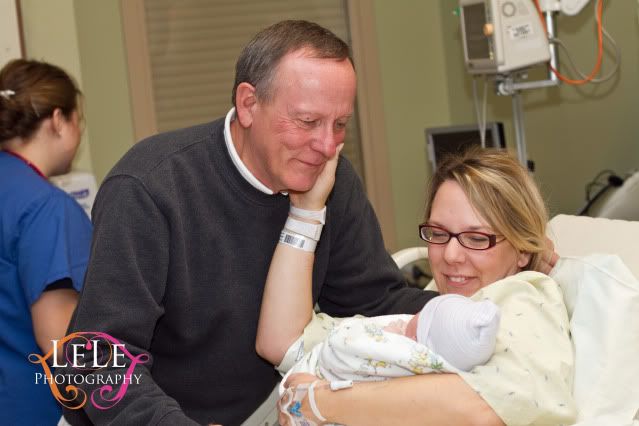 This is for a safe delivery.....
I am going to leave you with a message I received from Michael a couple days after he picked up the BirthStory:
"6 for 6 I have cried while watching this now. I can't tell you how much we love this video. I can't wait for years down the road when Jane understands the video herself. We can't wait for her next set of pictures this spring/summer. You have definitely got yourself a birthstory client for each of the children we will have. You and your sister are absolutely amazing."
When the BirthStory is ready, I usually watch it with my clients. Getting to witness the looks on their faces and the tears roll down their cheeks as they are brought back to the moments that passed by so fast they did not even realize happened......that is what I live for. Their happiness means everything to me. Thank you Michael, Erin and Baby Jane for reminding me once again how blessed I am to do what I do on a daily basis. See you in the Spring!!! :)
View Jane's Ripe Belly Session
HERE
.
View Jane's Itty Bitty Session
HERE
.
Contact LeLe Photography
HERE
.